The Cosmetic Treatments Vaccinated People Are Getting First, According to Beauty Fans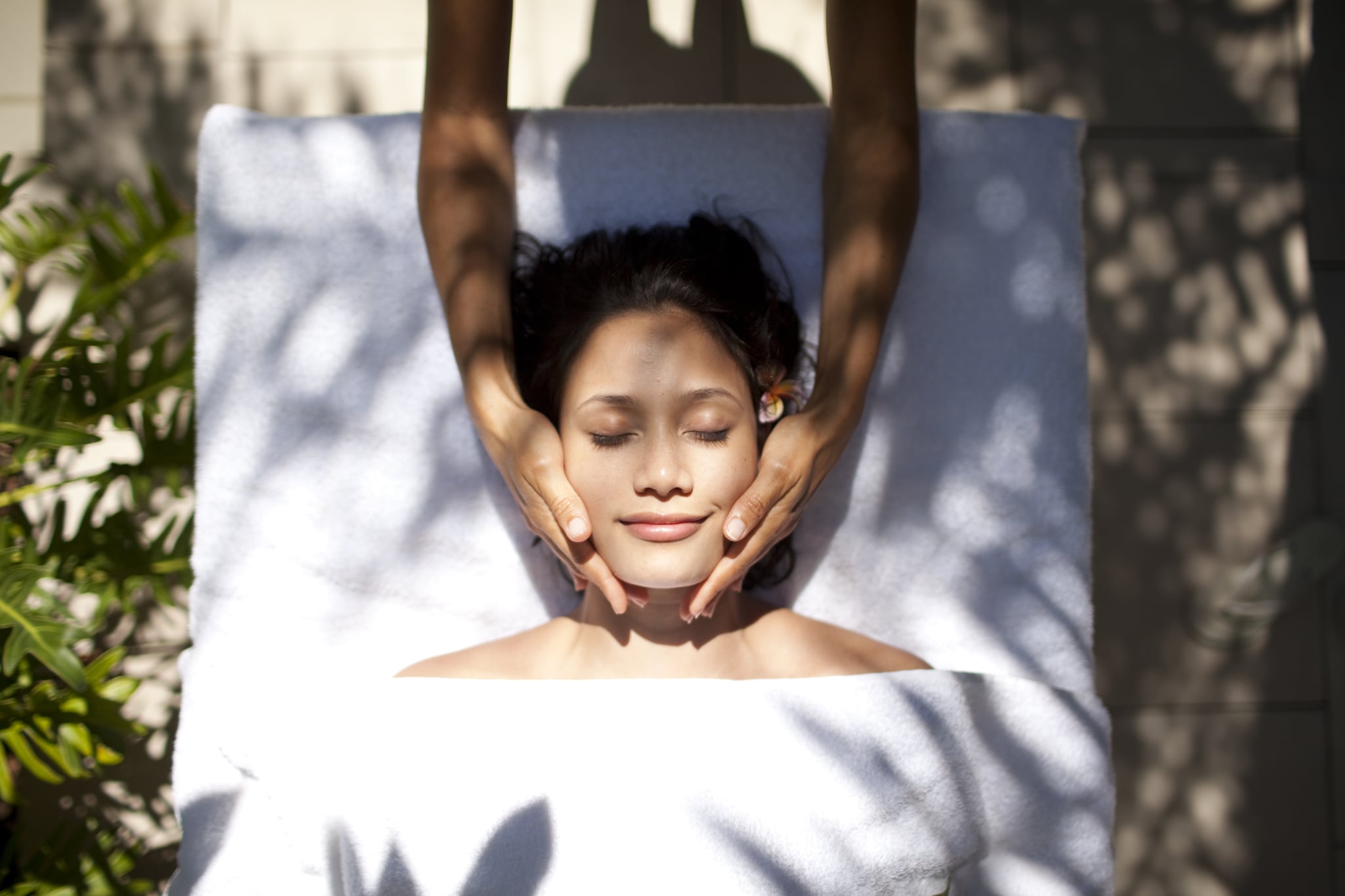 Whether it's a facial, a manicure, or a hair trim, it's probably been a while since you've gotten at least one of your regular beauty treatments. The last year has been rough, and considering everything that's happened, we totally get it, but with the vaccine rollout making the possibility of a post-quarantine summer that much more realistic, we can't help but think about all the services we're finally going to treat ourselves to once things are safe again.
We'll note that salons in every state have already opened back up since the initial stay-at-home orders that were put in place early last year, but there are still plenty of people who have held off on visiting spas, nail salons, and everything alike because of safety concerns related to the pandemic. That in mind, we asked our community of beauty lovers on Facebook to see which beauty treatments people will be getting first once things are closer to normal. Read ahead to see some of the responses.
Massage
"Three words: Deep. Tissue. Massage."
"A pedicure and a massage are HIGH on the list"
"Desperate for a massage!!!"
"Definitely a two-hour massage!"
"A solid 90 min massage, please."
Waxing or Threading
"I'm threading my whole face. I'm over it with these eyebrows"
"My. Eyebrows."
Haircut or Color
"Need to get my hair colored (it's been since Feb 2020)."
"I desperately need to get my hair cut and colored!"
Lash Lift or Extensions
"I've been holding on to a gift certificate for a lash lift for over a year now I can't wait to cash in."
"I miss my eyelash extensions."
Manicure
"My second shot is tomorrow, I just made a nails appointment for two weeks to the day after."
"I am getting my first manicure in over a year this week. I feel it is safe now as I am vaccinated and the salon is small and only one tech is there at a time."
Facial
"Facial. Facial. Facial. Did I mention getting a facial?"
"Facial all the way."
"Facial for sure."
All of the Above
"Massage!!!!! …ok and maybe a facial."
"EVERYTHING – massage, facial, mani, pedi, brows waxed."
"All of it at once LOL."
"First a haircut. But then a massage and a facial in quick succession!"
Source: Read Full Article