Beyoncé Already Won a 2021 Grammy With Her Daughter Blue Ivy Carter and the Show Hasn't Even Started Yet
There are still hours to go before the 2021 Grammys actually kick off, but that did not stop Beyoncé from picking up a win before showtime. The artist has won the 2021 Grammy for Best Music Video for "Brown Skin Girl," which stars her eldest daughter, Blue Ivy Carter.
"Brown Skin Girl" is a meaningful song and video that celebrates Black beauty and comes off of Beyoncé's album The Lion King: The Gift, which she's called "a love letter to the sounds of Africa."
Beyoncé rarely gives interviews, but in her ABC special Beyoncé Presents: Making the Gift, she spoke about the love and passion behind "Brown Skin Girl" and what it means to see it resonate.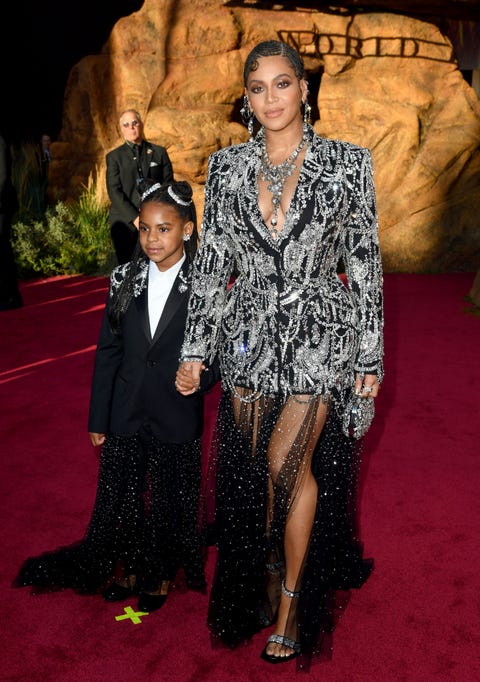 "When I see fathers singing 'Brown Skin Girl' to their daughters, to know that my daughter can have the same opportunities and feel confident and feel like she doesn't have to take her braids down, she can comb her Afro out, she can glisten in her brown skin. That's why I make music," she said.
Beyoncé's music video is also special in that it stars her daughter Blue Ivy (who is now a casual 9-year-old Grammy winner herself for her work on the project). Beyoncé has always made a point to include her kids in her projects, from this music video to her Icy Park photoshoot, and this was no exception.
Check out Blue in Beyoncé's Grammy Award-winning music video, below:
Source: Read Full Article