'Dancing With the Stars' Fans Freak out Over 'Unfair' Dance by Cheryl Burke and Cody Rigsby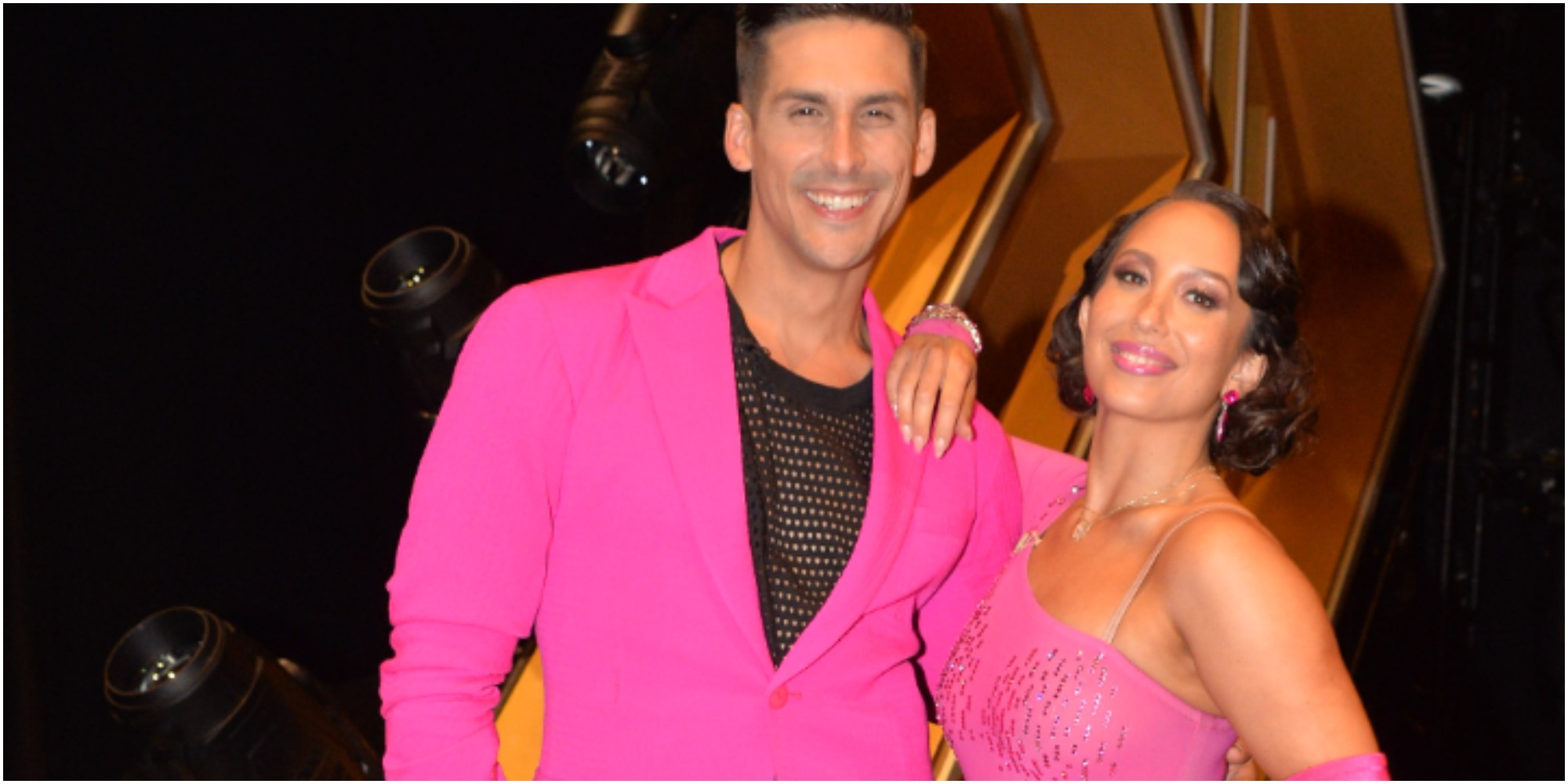 Dancing with the Stars fans are freaking out over what they feel is an "unfair" dance performance by Cheryl Burke and Cody Rigsby. Burke tested positive for coronavirus (COVID-19) on Sunday, Sept. 26, ahead of the couple's second week of performances. The judges allowed Burke and Rigsby to submit a taped rehearsal for consideration.
After making it through another week, Rigsby was also diagnosed with the virus.
Therefore, why are fans freaking out on Instagram? Do they believe the couple will have an advantage during tonight's episode of Dancing with the Stars?
Cheryl Burke and Cody Rigsby will perform during 'Britney Night'
Burke and Rigsby will perform during the show's "Britney Night." This particular show honors the music and choreography of Britney Spears.
Rigsby and Burke will dance a Jazz routine to "Gimme More" by Spears. To clarify, the duo will perform simultaneously from their respective homes where they remain in quarantine.
Consequently, this routine could pose significant challenges for the couple who must perform the same dance steps in sync. Rigsby and Burke must work independently of the other throughout their performance.
In comparison, their competing partners will have the ability to work in tandem on the ballroom floor. As a result, this close contact could give them an advantage over Rigsby and Burke.
Burke and Rigsby shared their rehearsals via Instagram
https://www.instagram.com/p/CUk-UV-BcqR/
In an Instagram photograph seen above, Burke and Rigsby were seen as they rehearsed for their Jazz routine.
However, this particular type of routine may give the couple an advantage.
For Jazz, they can dance side by side. However, Rigsby and Burke are not required to keep body contact in the way other ballroom dances require.
Burke and Rigsby smiled for the camera to show their followers that their rehearsals, albeit challenging, were going on as scheduled.
In the caption of the image, Dancing with the Stars posted the following comment.
"Gimme more, Cody Rigsby. He will be performing with Cheryl Burke remotely on Monday for Britney Night."
'DWTS' fans freaked out in the comments of the post, calling their dance 'unfair'
Furthermore, DWTS followers believed that while it was unfortunate Burke and Rigsby had COVID-19, it was "unfair" they were still allowed to perform.
"It's not fair, and I love seeing Cheryl dance. He should have given someone else a chance that will now have to leave. He took a risk traveling excessively against the suggestions of the producers. Cody should have paid those consequences," wrote one Instagram user.
In addition, a second viewer penned, "Didn't y'all say that couples that test positive will have to be eliminated? This is why the married couples have to live separately so two teams won't be out? What is this hypocritical solution?"
Likewise, a third follower claimed, "Not sure how this is fair, anyhoo good luck."
In the same vein, a fourth fan explained, "They should be disqualified. If you can't show up & do the show like everyone else, then you should be off. Give the people showing up a better chance to compete."
Dancing with the Stars airs Mondays at 8 p.m. EST on ABC.
Source: Read Full Article