Emma Watson Has the Perfect Reason for Never Rebelling
Growing up in the entertainment industry is no easy feat. There have been plenty of examples of child stars who get exposed to adult experiences far too early in life. However, Emma Watson navigated the entertainment industry throughout her adolescence and emerged pretty much unscathed. The Harry Potter alum has never had a "rebellious phase" like many of her peers. But what is the reason for that?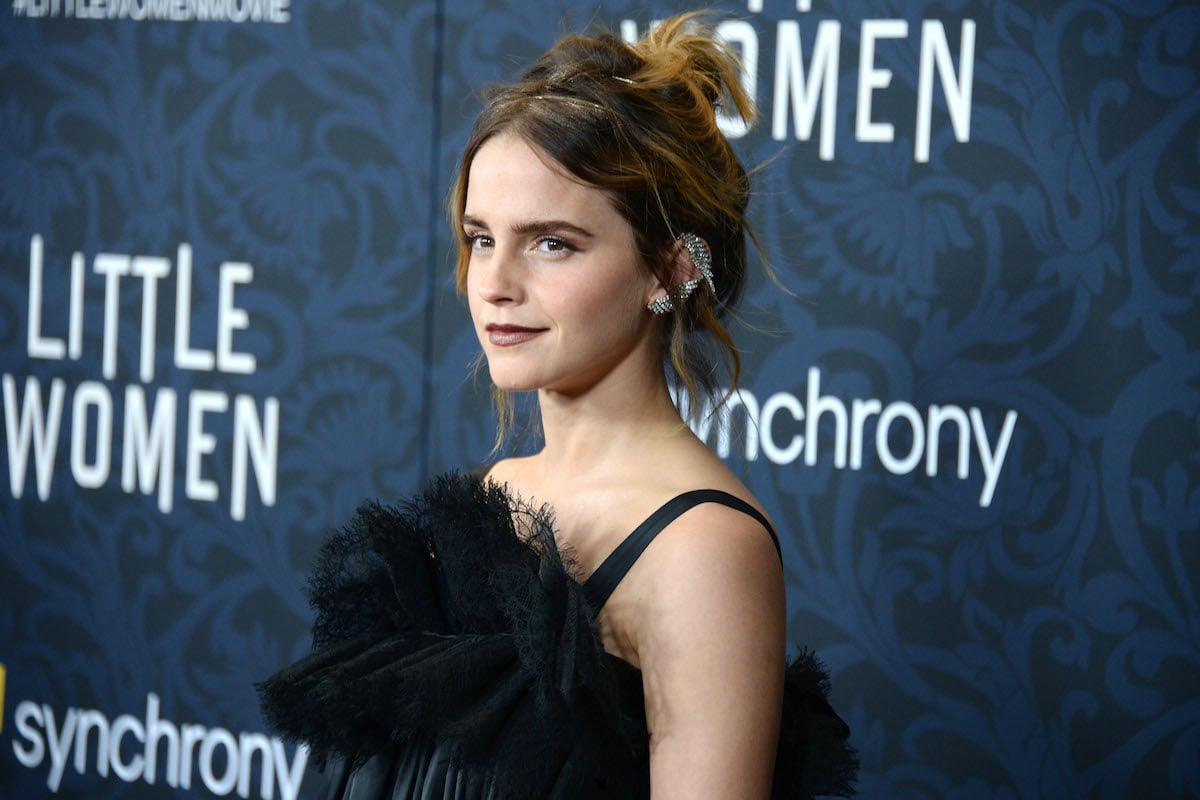 Emma Watson got extremely famous after she was cast in the 'Harry Potter' movies
Watson was only 9 when her life completely changed and she was cast in the Harry Potter movies. Though the actor started performing at a young age, she had no professional credits before she signed on to portray Hermione Granger. While Watson knew that the books were popular, nothing could have prepared her for the amount of fame that the movies would bring to her.
Though Watson initially only signed up for two Harry Potter movies, she would go on to play Hermione for a decade. But the media and fans weren't just obsessed with Watson's character, they were also interested in her. Watson quickly became a topic of conversation in the media. Publications speculated over her personal life, her dating life, and more. Furthermore, millions of people looked up to Watson as a role model.
The 'Beauty and the Beast' alum explains why she never rebelled
Given all the scrutiny and pressure that Watson face during her Harry Potter tenure, many expected her to rebel at some point. However, the movie star never felt the need to do so. In an interview with Marie Claire, the Beauty and the Beast alum explained that she never felt any desire to prove that she was an adult by rebelling.
"I do things in my own way, but I've never felt any need to rebel," Watson revealed. "To be honest, I've always had far too much freedom. I had a job when I was 10. I started living on my own when I was 17 or 18. I've earned my own money; I've traveled the world. What would I rebel against? I've had so much freedom, sometimes it was hard."
Watson explains that the 'Harry Potter' fame was difficult for her to navigate
Part of what made navigating fame so hard for Watson is that she became a household name at warp speed. The example of a true overnight celebrity, Watson didn't have much time to adjust to her newfound attention. Furthermore, since her family wasn't familiar with the entertainment industry prior to her being cast in Harry Potter, they didn't always know how to help her navigate it.
"I had to learn as I went and make my own mistakes," Watson declared. "I went from being totally unknown and never acting professionally to being in a major movie and being very famous. It all happened so quickly, I didn't have any time to work things out. It's been pretty scary at times."
The actor has learned to set boundaries to retain some privacy
Even though Watson's fame was frightening for her, she seems to have worked it out. The Harry Potter alum has set boundaries for herself throughout the course of her career. She's turned down big projects and prioritized her education over her acting career. Currently, she is prioritizing her health by taking a break from social media. Watson may not have been prepared for fame, but she seems to have figured it out just fine.
Source: Read Full Article