Here's What The Cast Of Grease Is Doing Now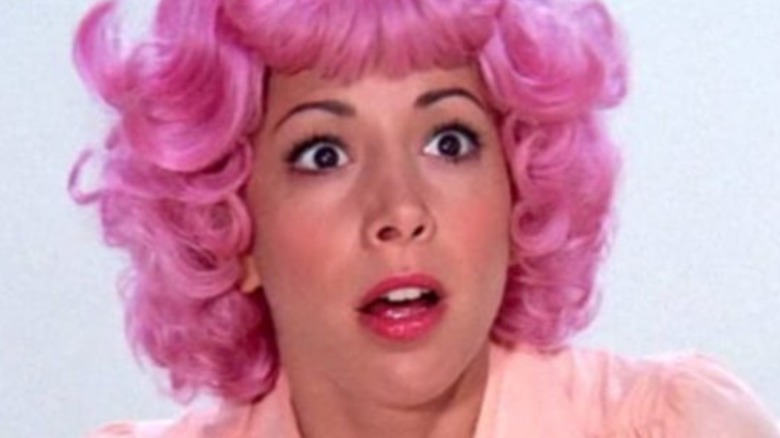 For fans of musicals, whether they are a Broadway production or a film, there's just something about watching a musical with songs you know all the words to. It's fun, it's engaging, and it sometimes can bring up feelings of nostalgia to watch your favorite musical. And for a lot of people, "Grease" is their absolute favorite musical and for good reason. The 1978 movie, set in the '50s, follows a group of high school students as they navigate life and love.
But the actors behind those beloved teenage characters aren't so young anymore. As the years have gone on, and the world has continued to turn and change, the actors from "Grease" have also evolved — quite a bit actually. Some of your favorite characters from the movie were played by actors who went on to find plenty of success, while others have stayed relatively quiet. And sadly, two actors — Jeff Conaway, who played Kenickie, and Annette Charles, who played Cha Cha – have since died. 
If you're curious about what the cast of "Grease" is doing now, here's what you need to know.
Stockard Channing has gone on to enjoy a successful acting career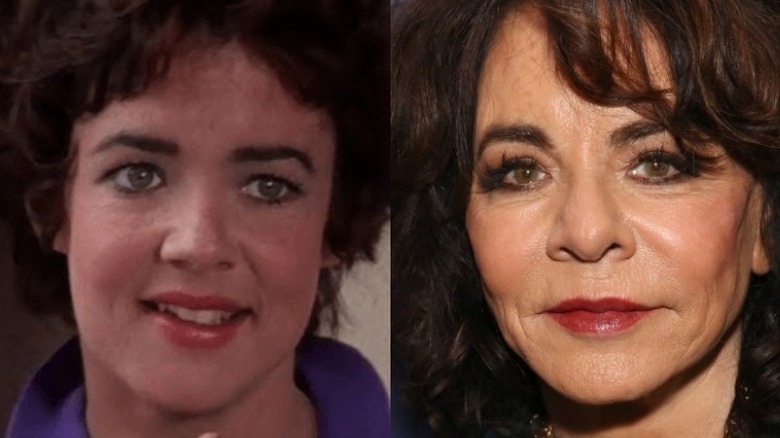 Though she wasn't exactly someone's main love interest in "Grease," Rizzo was perhaps one of the movie's most important characters. Played by Stockard Channing, Rizzo was confident and bold, and she knew what she wanted. Rizzo also had a pretty important storyline with a pregnancy scare and the best song in the movie, "There Are Worse Things (I Could Do)," which was about her not being ashamed of her sexual desires. Channing was the perfect actor to play Rizzo, and she continued to shine bright after "Grease" wrapped.
Channing appeared in shows like "The Good Wife" and "The West Wing" and starred in movies like "The First Wives Club" and "Practical Magic." Additionally, Channing has also made a name for herself on Broadway, starring in a number of beloved musicals. In fact, in an interview with Broadway World, Channing explained that "Grease" was definitely her big break, and, it turns out, it was somewhat of a challenge. "I was so much older than she was in life, but I could not think about that so I sort of threw myself back to what I felt when I was her age," she said of playing Rizzo.
Olivia Newton-John became a huge star but faced some health issues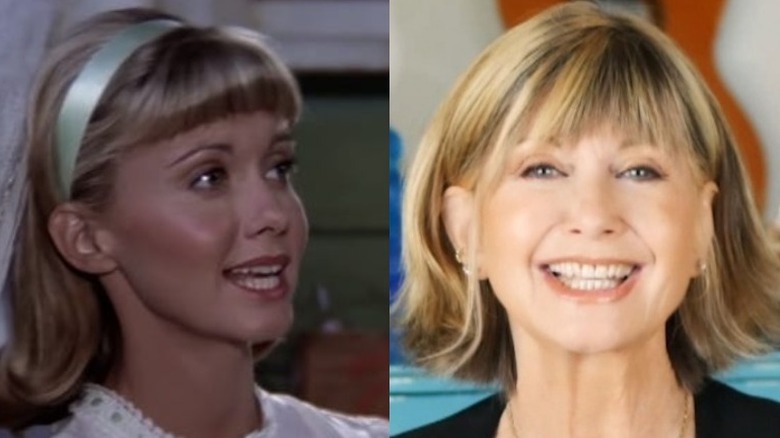 Even if you aren't a huge fan of "Grease," you probably still know Olivia Newton-John as the actor behind Sandy, one of the main characters and love interests in the movie. Newton-John had been singing and performing before she was cast in "Grease," but the movie helped her reach a new level of fame. After playing the innocent, smart, and sweet (and later strong and confident) Sandy, Newton-John starred in "Xanadu" and continued to release music like hits "Physical" and "I Honestly Love You" (via Billboard). Newton-John's most recent roles have been on television shows as a performer, as it's clear that music is her top priority.
Newton-John was initially diagnosed with breast cancer in 1992 (via USA Today), leading her to open the Olivia Newton-John Cancer Wellness & Research Centre in Melbourne in 2012. Later, in 2013, doctors discovered she had cancer in her shoulder, and in 2018, Newton-John shared that her stage 4 breast cancer had spread to her spine. In an interview with CBS News' Gayle King, Newton-John explained that she had to learn to remind herself not to let the thought of cancer consume her. "Because the joy of life and everyday living has to be a part of that healing process as well," she said. 
John Travolta is obviously a big name with a big reputation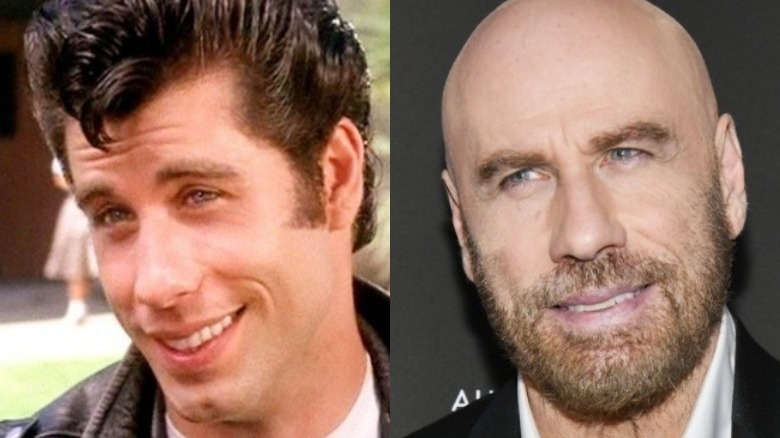 Another huge star in "Grease" was John Travolta's Danny, heartthrob and love interest of Sandy. When Travolta starred in "Grease," he was still relatively new to acting. Though Travolta had appeared in television shows, in the classic horror film "Carrie," and in "Saturday Night Fever," he didn't reach peak fame until "Grease." After all, Travolta played the handsome stud in the film, and people were understandably taken with him. It makes sense that Travolta would then go on to land some impressive roles in films and television shows, such as "Pulp Fiction" and "American Crime Story." 
Travolta's personal life has also had some ups and downs since "Grease." Travolta married actress Kelly Preston in 1991, and they had three children together. Sadly, son Jett died after hitting his head while having a seizure in 2009 (via People). Then in 2020, Preston died of breast cancer, as People reported. Notably, Travolta has been involved with the Church of Scientology, something that has been fraught with controversy over the years.
Clearly, Travolta has been doing a lot since "Grease," and he's been through a lot as well.
Didi Conn never stopped working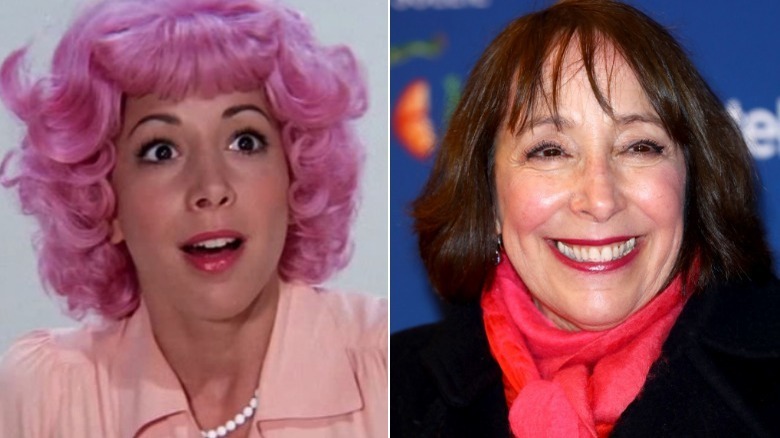 One of the most lovable characters in "Grease" was definitely Frenchy, the charming, sweet, beauty-loving Pink Lady played by Didi Conn. "Grease" was hardly Conn's first acting gig, and after the movie ended, she never really stopped working. In fact, Conn even starred in "Grease 2," making her one of the only original cast members to do so. Additionally, Conn went on to appear in plenty of film and television projects, including "Benson," "Shining Time Station," and the televised musical "Grease Live!" Conn's most recent work was in the comedy movie "The Mimic," as well as the yet-to-be released film "Paper Dreams."
Still, "Grease" was definitely a defining moment in Conn's life and career. And even now, Conn has nothing but fond memories of "Grease" and her character. "Frenchy was very protective of Sandy… Sandy was new in town. She wanted Sandy to belong and be part of the Pink Ladies," she said of how she admired her character, according to the Daily Mail. 
Eddie Deezen remembers Grease fondly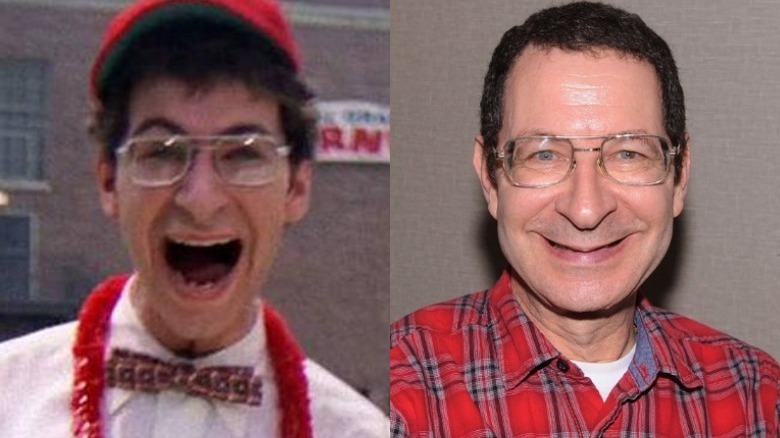 While he might not have been popular, Eugene in "Grease" was definitely a fun character to watch. Played by Eddie Deezen, Eugene was like the lovable nerd who remained optimistic even when he was constantly getting picked on by the popular guys. In fact, Deezen even returned for "Grease 2," but that's not the most impressive role he's had since "Grease." Deezen has seen plenty of success outside the movie musical world, especially when it comes to voice acting. Deezen voiced characters on "The Weird Al Show," "Dexter's Laboratory," and "Kim Possible." In 2015, he voiced a seagull in "The SpongeBob Movie: Sponge Out of Water." Still, Deezen recognizes that "Grease" really set him up for success as an actor.
In an interview with Home Theater Forum, Deezen explained how happy "Grease" made him. "I lucked out that my first film was 'Grease,'" he said, noting, "It was just electric because I'd been in high school just two years earlier. … It was the greatest, most visceral feeling in the world," he said. Clearly, "Grease" was memorable for him. 
Barry Pearl kept acting and started using Cameo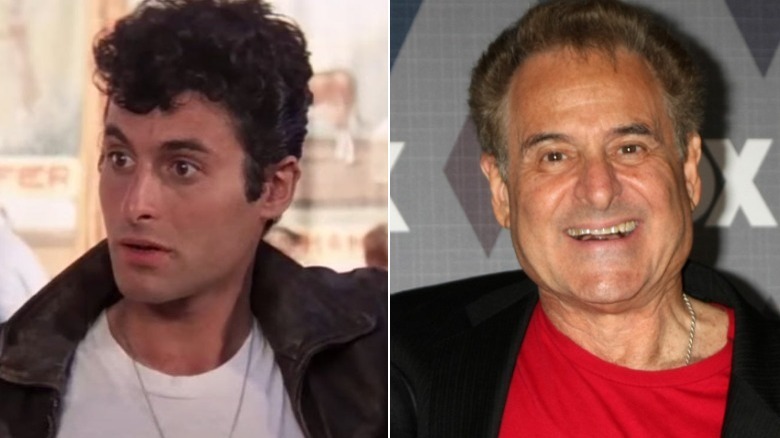 In addition to the Pink Ladies in "Grease," the guys trying to woo them, the T-Birds, were also a big part of the film. And one of the T-Birds, Doody was certainly entertaining and charming on screen. Part of that charm was because Doody was cast perfectly and was played by Barry Pearl. After starring in "Grease," he continued to seek out roles, starring in "Days of Our Lives" and "Port Charles." His most recent acting credentials include a short film called "Squeeze," the movie "The Silent Natural," a stint on the short series "BlindDateMe," and the comedy "Boomers."
Lately, Pearl is pretty active on Instagram, where he posts some political content, as well as reminders that you can book a message from him on Cameo, where he has a five-star rating. "Doing everything to stay safe and healthy," he wrote over on Cameo. "Hope you're all doing the same during these trying times."
Dinah Manoff put an end to her acting career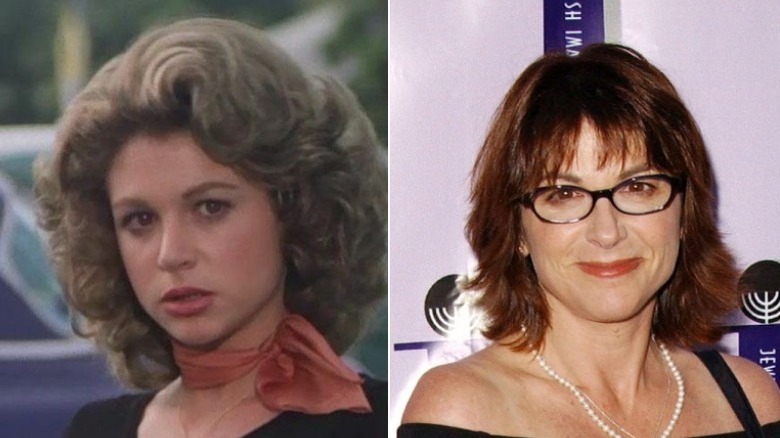 Marty, another Pink Lady, was pretty entertaining to watch, and it was clear she didn't really care much about conventional standards. Played by Dinah Manoff, Marty was the perfect addition to "Grease." After appearing in the movie, Manoff went on to star in many projects, writing, directing, and producing here and there. Most notably, Manoff starred in "Empty Nest" for several years before moving on to "State of Grace." Her last project, "Bart Got a Room," was in 2008, and in an interview with Empty Nest TV, Manoff explained that she was done with Hollywood.
"When my twins turned 3 and my oldest turned 9, my wonderful husband and I decided it was time to get out of Dodge, a.k.a. Los Angeles," she explained, adding, "So now I am raising my kids, riding my horse, writing a novel, teaching acting, cooking vegetable soup from my garden."
Michael Tucci had some impressive roles on TV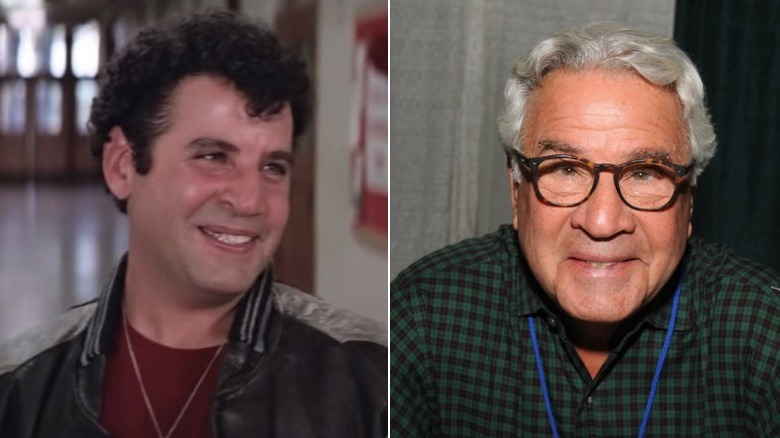 Of all the T-Birds, Sonny was certainly the most hilarious of the bunch. He was constantly cracking jokes — as inappropriate as they may be. Played by Michael Tucci, Sonny was quite the character, and the movie definitely needed his humor and goofy grin. Before "Grease," Tucci had only been acting for a few years, so to say that the musical was his big break would be a massive understatement.
Obviously, after "Grease," Tucci went on to appear in plenty of movies and television shows all throughout the 1980s and '90s, including "Diff'rent Strokes," "Groucho," "It's Garry Shandling's Show," and "The Paper Chase." Tucci's most recent role was in the thriller "PinkCity: A Psychedelic Meditation," which was in post-production as of 2020. Before that, though, Tucci appeared in "Blow" and "The Heat" and starred in the series "Diagnosis Murder." Clearly, Tucci's role in "Grease" wasn't the only highlight of his career.
Jamie Donnelly hasn't slowed down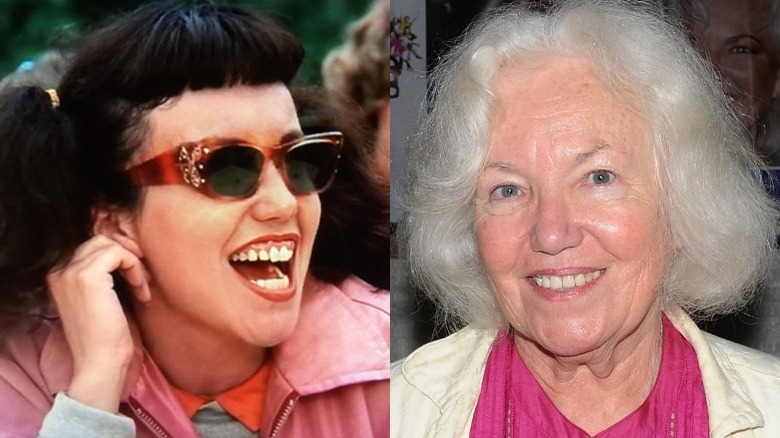 When it came to the Pink Ladies in "Grease," Jan was probably the most laid-back of the crew. Played by Jamie Donnelly, Jan had a very sweet and authentic demeanor. After "Grease," Donnelly made appearances in films like "Can't Hardly Wait" and had roles in series such as "The Naked Brothers Band," "Family Affair," "Monk," and "Ray Donovan." One of Donnelly's most recent roles was as Margot in the 2020 thriller "Souvenirs," so it's clear that she hasn't slowed down her career in the slightest. Still, for Donnelly, "Grease" was more than just a movie, it was an experience.
In fact, in a 2018 interview with V13, Donnelly explained that she was pretty prepared to play Jan. "I had played Jan on Broadway seven years before I did the movie," she explained. "I was the first replacement on Broadway for Jan, and I played her for six months." Donnelly added, "The movie was a joy to do," in large part because of the cast. Explaining that she had fun with her co-stars and "played around" while filming, she shared, "You know, we're still all like that. We're still ridiculously childish I think."
Kelly Ward found success behind the scenes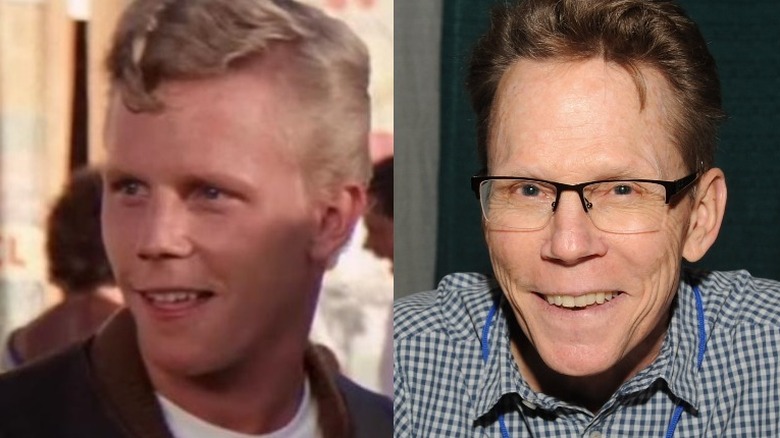 Putzie, played by Kelly Ward, was another important member of the T-Birds in "Grease." Though Putzie wasn't as big of a character as some others, he was still fun to watch. After "Grease," Ward continued acting for a bit and got into voice acting as well, voicing characters in the likes of "Challenge of the GoBots" and "Mickey Mouse Mixed-Up Adventures." However, it was truly his work as a writer, director, and producer that took off. Ward was the voice director, producer, and co-writer for "All Dogs Go to Heaven 2," the voice director, supervising story editor, and executive producer for "The Pink Panther" television series, and so much more. While Ward might have found success on screen in "Grease," it's clear he became more passionate about things behind the scenes.
In an interview with Snakkle, Ward explained that he loved working on "Grease," especially with his coworkers from the movie. "The real source of joy for those of us who did it is the fact that we keep in relatively regular contact. It's an extended family. We give each other a lot of support," he said. Ward added that he mostly bonded with "creative visionaries, Pat Birch and Randal Kleiser," the movie's choreographer and director, respectively, which makes sense considering his affinity for producing and writing.
Frankie Avalon still loves to sing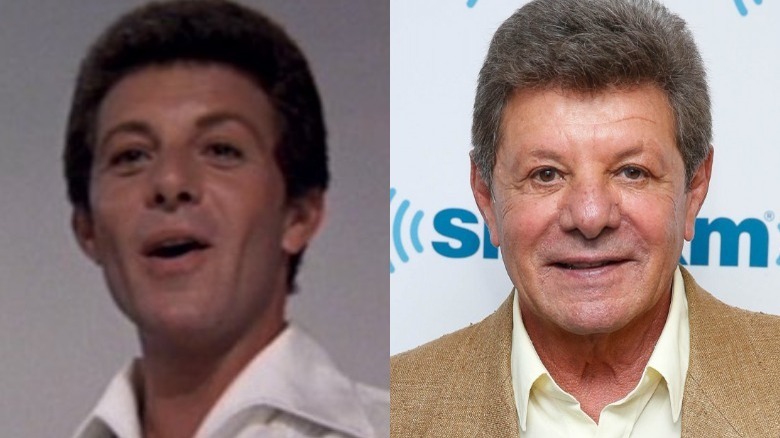 One of the most memorable scenes from "Grease" starred Frankie Avalon as the Teen Angel who sang "Beauty School Dropout." Aside from "Grease," Avalon is probably most well-known for his role in the 1960s "Beach Party" movies, which he starred in alongside Annette Funicello. While Avalon continued to act after "Grease," making small appearances in shows and movies, it's clear that he's gotten the most joy out of performing and singing.
In an interview with PRIME, Avalon explained that singing was truly his passion and that he was lucky to continue being asked to sing and perform for an audience. "And it does [keep going] because they keep asking, thank God," Avalon explained about his singing career. "And I still enjoy what I'm doing." However, to avoid feeling "burned out," he was selective in choosing what he would agree to. "Now I enjoy doing what I want when I want to do it," he said. Though Avalon has gotten older, he has remained a performer in every sense of the word, and that's pretty impressive.
Source: Read Full Article