Kate Middleton and Meghan Markle Sure Look Like They're Having a Blast at Wimbledon Today
ICYMI, the Wimbledon tennis tournament is currently going down in England, which, yeah, means that there's a lot of tennis happening, but it's also an excuse for members of the British royal family to make some public appearances.
And even though Meghan Markle's appearance at Wimbledon last week caused quite a stir—people were VERY offended that she chose to wear jeans to the match (lol), and others weren't happy when she request that no photos be taken of her—Meg returned to the tournament earlier today with her sister-in-law Kate Middleton and Kate's sister Pippa Middleton.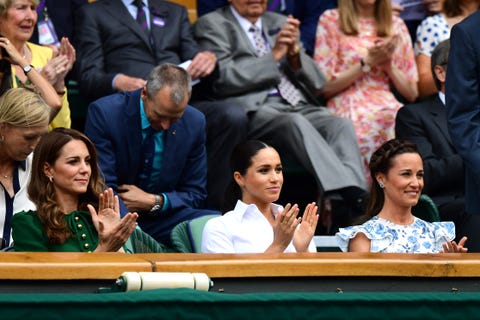 This is the second time in a week that Meghan and Kate have been seen at the same event. On Wednesday, the duchesses and all of their children stepped out to watch Prince Harry and Prince William play in a polo match. And while some royal fans freaked out over the adorableness of seeing all of the royal babies together (Archie! Louis!), a royal expert claimed that the family outing was an "orchestrated front" to detract from rumors of a feud between the royals.
Which brings us back to Kate and Meg, who certainly seem like they're getting along just fine and feud-free today! See for yourself—here they are being buddy-buddy court side: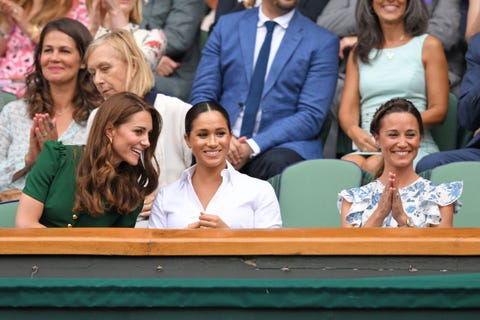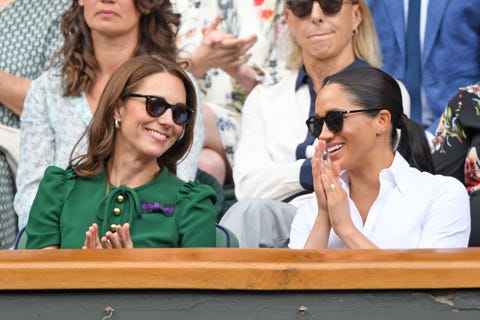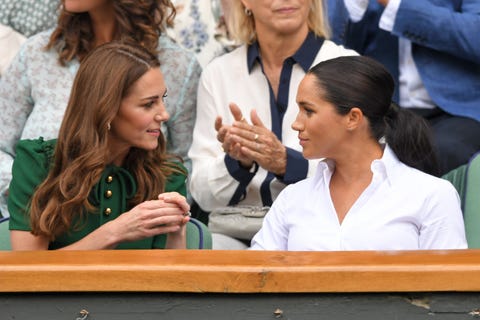 They did arrive separately, however, with Kate showing up before the tournament to meet some of the junior players: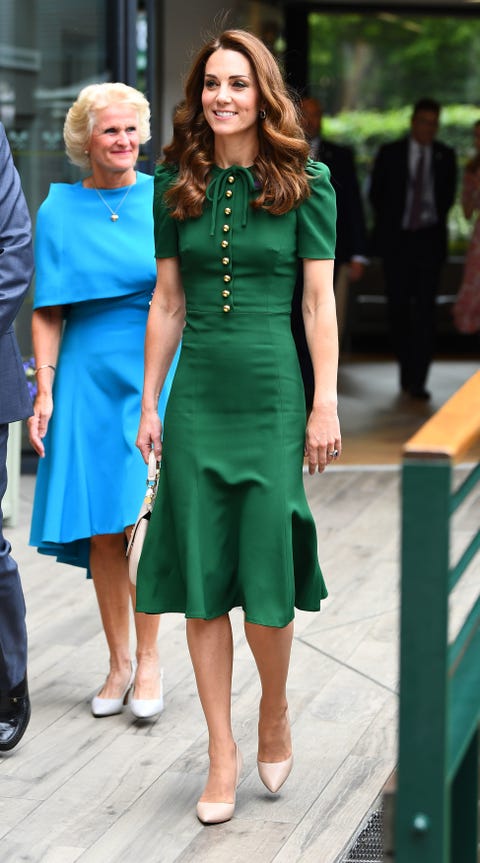 And Meghan, who is still on maternity leave, presumably went straight to her seat without having to fulfill any royal duties: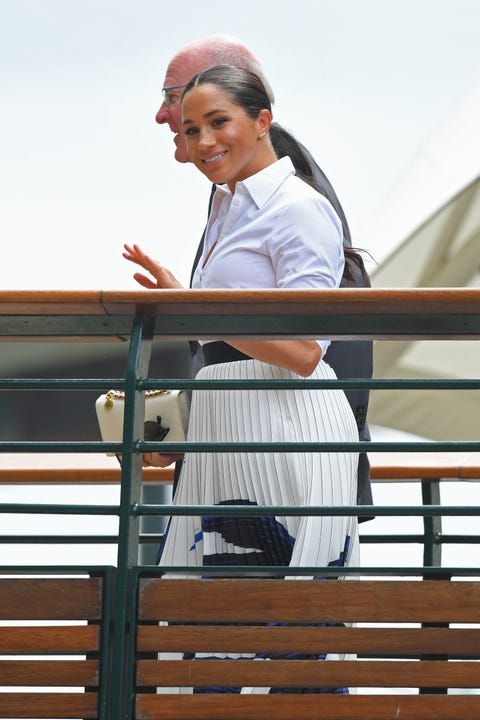 Still, sure doesn't look like these two are feuding to me!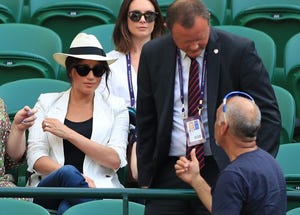 Source: Read Full Article