Mariah Carey: 'I f—ing am high-maintenance because I deserve to be at this point'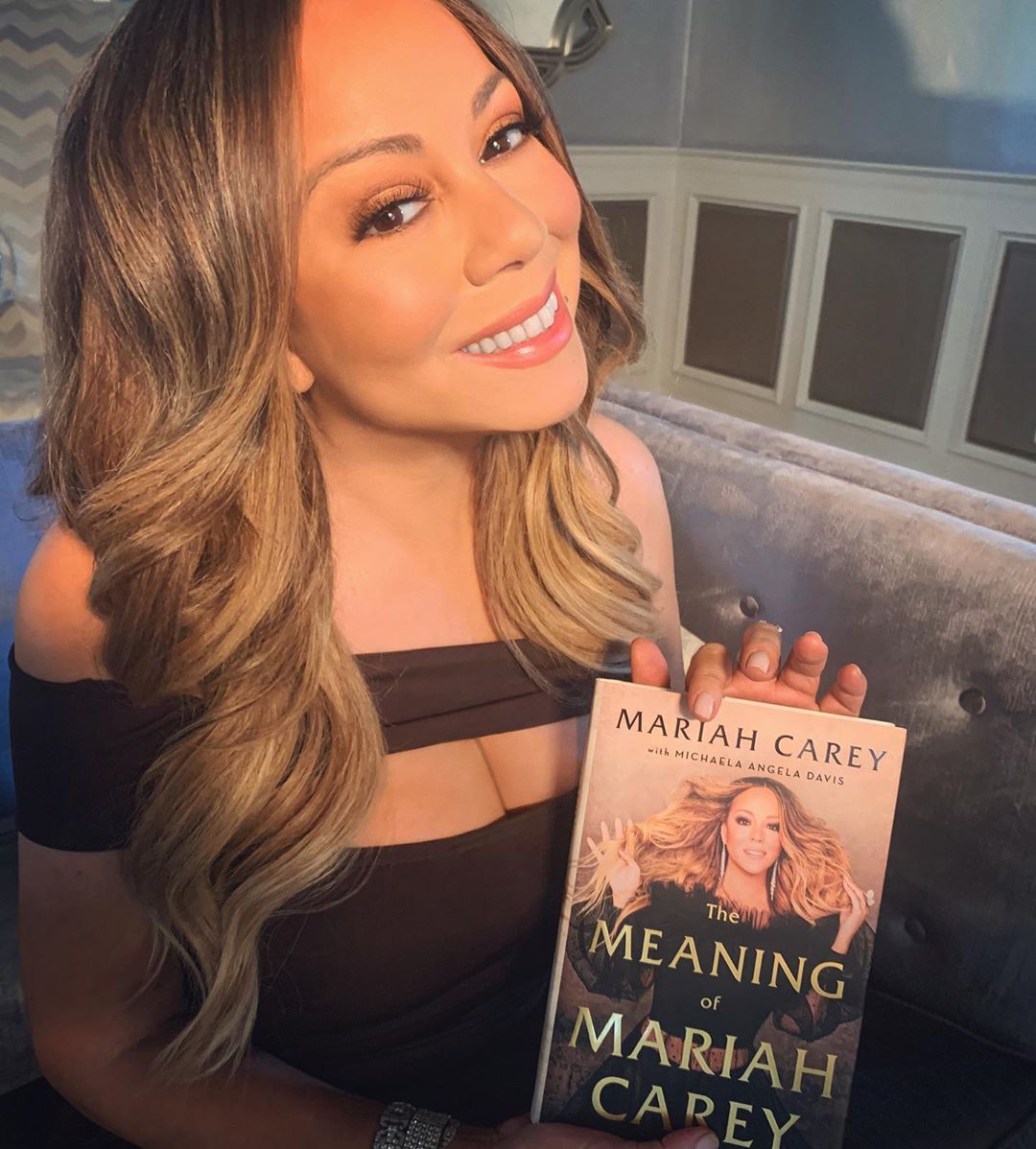 I actually think everything worked out perfectly for Mariah Carey for her book promotion. Her memoir, The Meaning of Mariah Carey, is already out. People really enjoy it! Most of the people interviewing her got advanced copies and all of them say that it's very readable and enjoyable, which is what we should expect from a celebrity memoir. And now Mariah gets to promote the book from the comfort of her home, with the lighting of her choosing, on blurry-ass Zoom. She must be so happy. That's how this Guardian interview happened – via Zoom, at 6 am EST, with Mariah complaining the entire time. Mariah chats about her racial identity, Tommy Mottola (her first husband) and why certain people didn't even get name-checked in the book. She's hysterical. Some highlights:
She loves lockdown: "Honestly, I don't miss anyone outside, so I don't care about lockdown. But it's difficult for the kids, because they're used to three-times-a-year Disney World moments and stuff like that, and that's just not the current state of affairs."

On doing press for the book: "No offence to doing interviews, but what would be the point? I can't articulate it better than I already have [in the book]. From now on, I'm like, 'Please refer to page 29,' you know what I mean?"

On Jennifer Lopez: Mariah famous said "I don't know her", when asked almost two decades ago about Jennifer Lopez… Speaking of Lopez, her name is notably not in Carey's memoir. Instead, when recalling the hoo-hah that led to their fallout, when a sample Carey had planned to use on her single, Loverboy, appeared on Lopez's I'm Real, Carey refers to her as a "female entertainer (whom I don't know)." So is her official position still that she has never heard of Lopez? There is a pause, then stifled laughter. "Oh my gosh, can you hear that music in the background? It's Sam Cooke! It's fantastic!" she giggles. Not only has Carey not heard of Lopez, she cannot even hear questions about her, it seems.

On Tommy Mottola's controlling ways: "In my opinion there was a lot of other stuff going on there… Yes it was traumatic [to revisit], but was it harder than some of the other things I've gone through? Maybe yeah, actually. I don't know if I'll ever fully recover from the damage of that emotional abuse. But in my school of thought, you have to be a forgiving person."

She doesn't even mention James Packer in the book: A lot of attention has focused on her confirmation that she did, as long rumoured, have a fling with the former baseball star Derek Jeter ("I'm not being shady, but he had on pointy shoes," she recalls a little shadily of their first meeting.) But there is no mention of other boyfriends, such as her former fiancé, the Australian billionaire James Packer. "If it was a relationship that mattered, it's in the book. If not, it didn't occur," she says. But you were engaged to Packer, I say. "We didn't have a physical relationship, to be honest with you," she says. And that is that.

Whether she considers herself high-maintenance: "You know what? I don't give a sh-t. I f–king am high-maintenance because I deserve to be at this point. That may sound arrogant, but I hope you frame it within the context of coming from nothing. If I can't be high-maintenance after working my ass off my entire life, oh, I'm sorry – I didn't realise we all had to be low-maintenance. Hell, no! I was always high-maintenance, it's just I didn't have anyone to do the maintenance when I was growing up!"

Whether she minds being called a diva: "No! Who the f-ck cares? Honestly! 'Oh my God, they're calling me a diva – I think I'm going to cry!' You think in the grand scheme of things in my life that really matters to me, being called a diva? I am, bitches, that's right!"
[From The Guardian]
RIP James Packer, OMG. I can't believe how she destroyed him! Well… thinking back, I'm pretty sure that he was tired of her drama and he split. She must have been like "good riddance." But there's a confirmation that they didn't have a physical relationship. Not like her thing with Jeter. And yes, Mariah is a high-maintenance diva and so be it. She's actually one of the last real divas. #SaveTheDivas. SHE STILL DOESN'T KNOW JENNIFER LOPEZ TOO.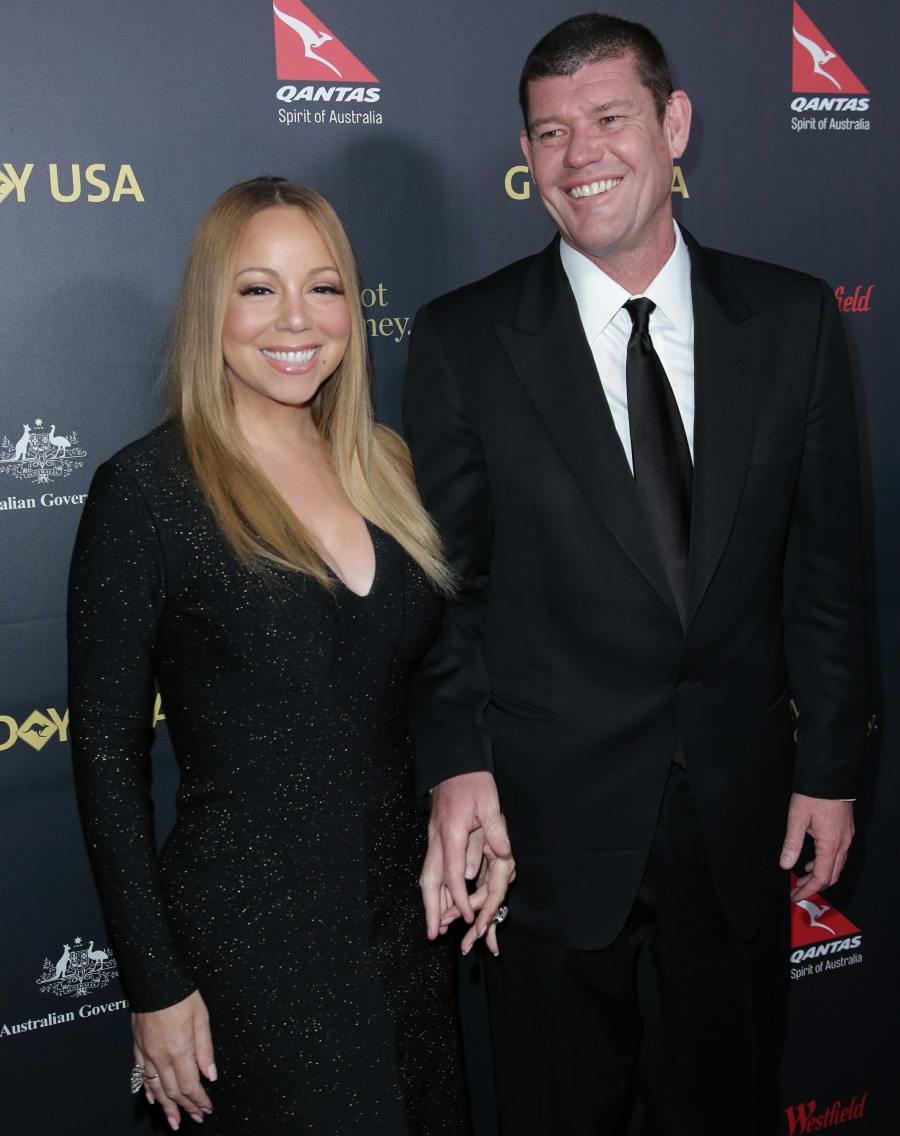 Photos courtesy of WENN, Mariah's IG.
Source: Read Full Article