Spains Crown Princess Leonor will begin three years of military training this fall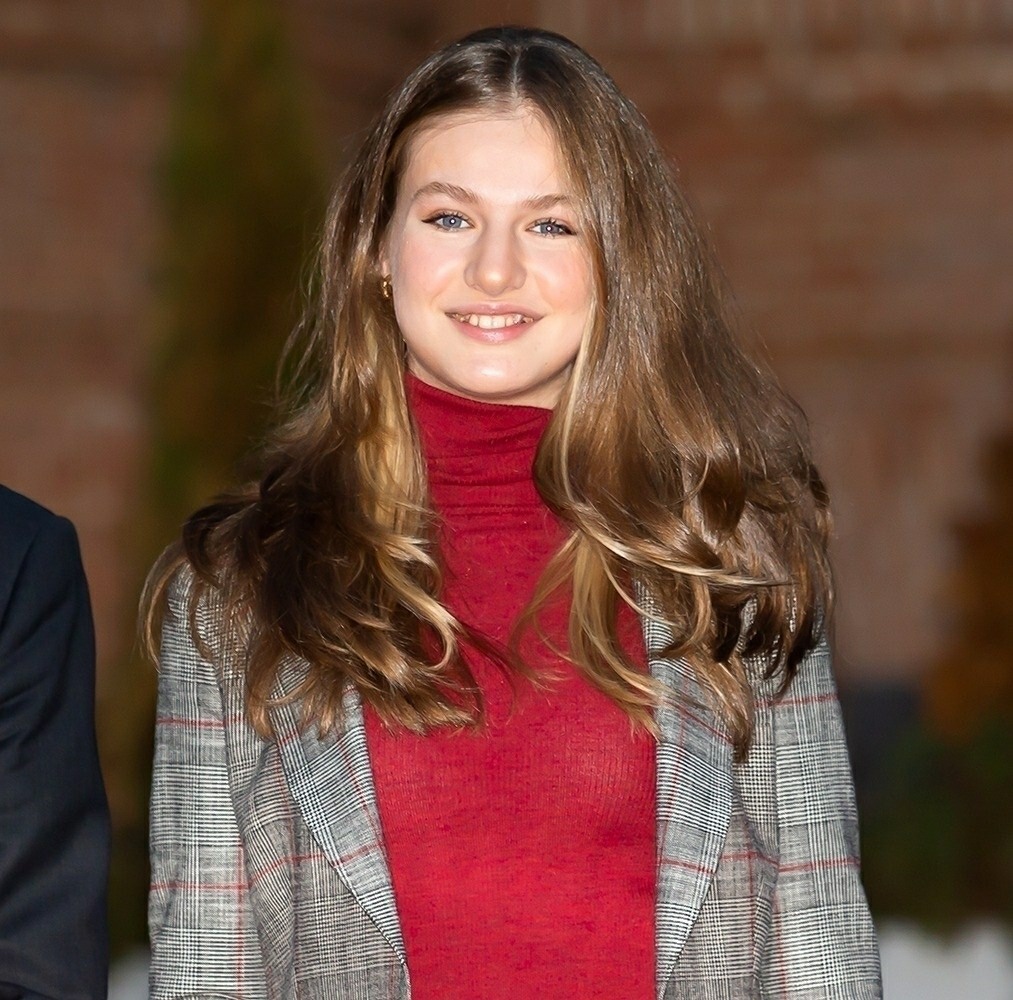 The heiress to the Spanish throne is Crown Princess Leonor, a 17 year old. She is dutifully preparing for her future role – so far, she's been mainly educated in Spain, but she's currently in a program at Atlantic College in Wales, which she will complete this summer. Instead of going straight to university or perhaps taking a gap year to be a normal teenager, Leonor has announced her plans to begin her three-year mandatory military training. That's certainly a choice.
Crown Princess Leonor of Spain is getting ready to report for military duty. The Royal Household of Spain announced in a press release this week that Leonor, 17, will begin three years of military training later this year to prepare for her future role as the country's head of state. Leonor, who is also known as Her Royal Highness the Princess of Asturias, is the oldest of King Felipe VI and Queen Letizia's two daughters. As first in the line to the Bourbon throne, she will become supreme commander of Spain's armed forces when her father steps down from his position or dies.

The royal's training will begin in August after she finishes studying at the UWC Atlantic College in Wales, where she is studying for an International Baccalaureate alongside Princess Alexia of the Netherlands, 17.

Princess Leonor will take part in her first year of training at the Army Military Academy in Zaragoza, before moving on to a naval school, and then finishing her studies at the General Air Academy in Santiago de la Ribera, 280 miles southeast of Madrid.

During a press conference on Tuesday, Spanish Defense Minister Margarita Robles spoke about Princess Leonor's upcoming military service.

"In the Cabinet Meeting today, we have approved a royal decree whose aim is to give structure to the military training and career of [Princess Leonor]," Robles said, per CNN. "It shows that we will have, when the time comes, a supreme commander who is a woman. And in recent years, we've made a big effort to incorporate women into the armed forces."

Noting that an heir "has to have a military background and a military career" throughout "all parliamentary monarchies," Robles added, "It's an essential step in the life of Her Royal Highness … toward the leadership of our country."
[From People]
I get that they want the future queen to have some military background, but is it a rule to do three years of training before university? I wonder. In the British royal system, the habit is more towards university education first, then Sandhurst. That's what Charles did, that's what William did. Will Leonor go to university after her military training? Will she have to sleep in the barracks? This poor kid. I mean, she seems bright and capable, but three years is a long time to be in military training.
Look at her trousers, blazer and flats! These are photos from December, when she did an event with the Red Cross.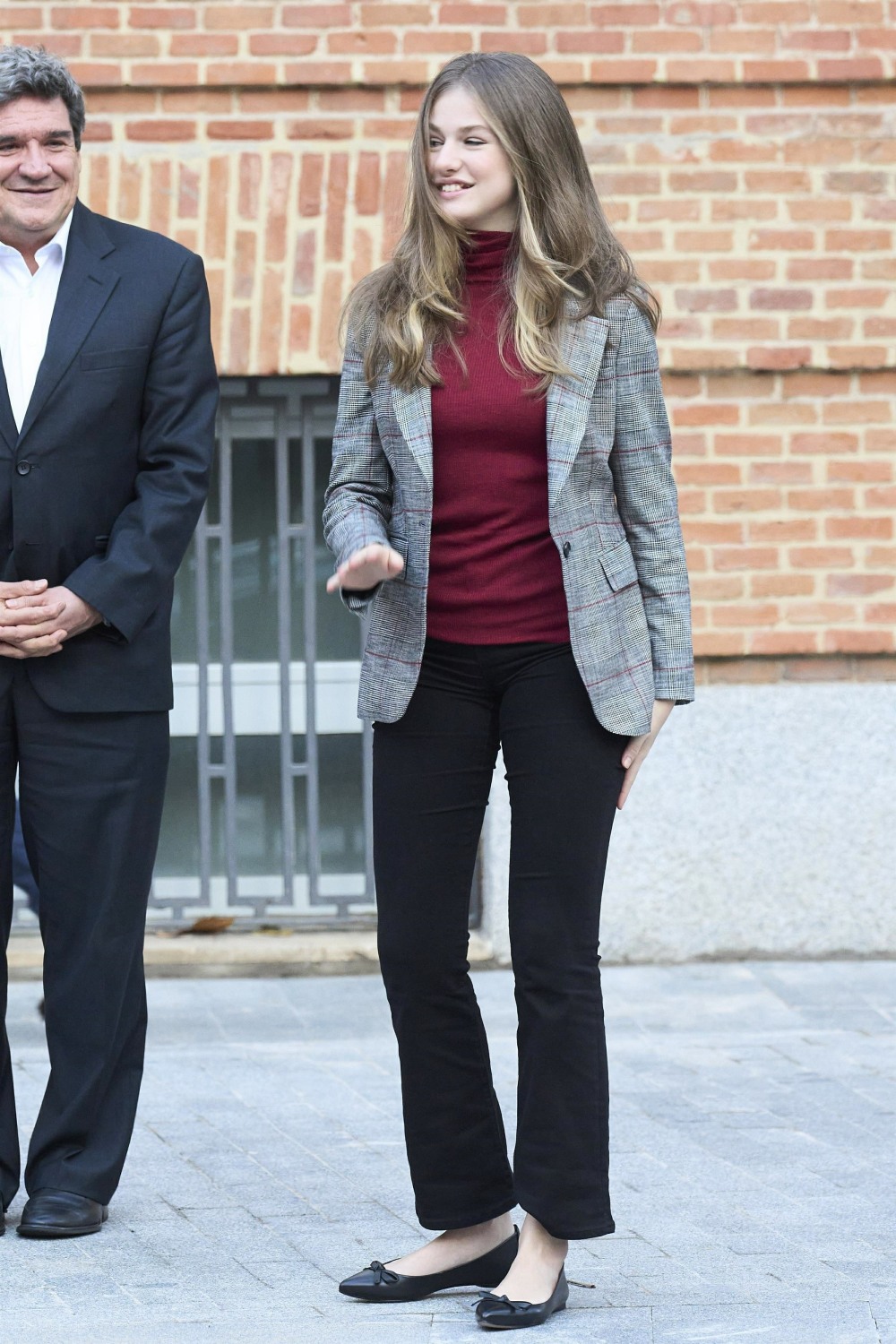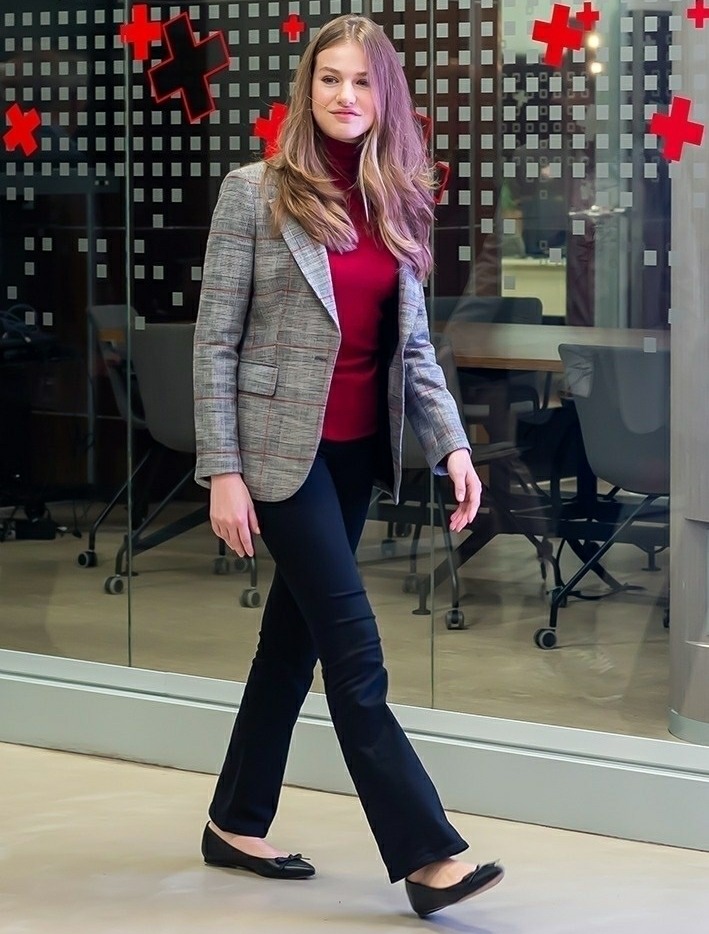 Photos courtesy of Backgrid.
Source: Read Full Article