The Queen Is Meeting With Prince Harry, Prince William, and Prince Charles on Monday to Sort Things Out
It looks like Meghan Markle and Prince Harry's new role in the royal family will be figured out sooner rather than later. Ever since the couple announced that they'll be stepping back from their position as senior royals (which, reminder, was only four days ago!), everyone has been wonder what exactly that means—it's not like being a royal is a regular job that you can quit!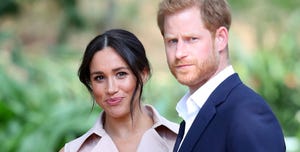 However, it seems like the Queen would like the whole situation to be figured out ASAP—not only did she reportedly give her staff 72 to find some solutions, but now it's being reported that the family will meet on Monday to "talk things through."
According to People, the Queen, Prince Charles, Prince William, and Prince Harry are gathering at Sandringham tomorrow to discuss Harry and Meghan's options—and Meghan might also be calling into the discussion (she's currently in Canada). A palace source shared some more details on what's going on behind the scenes, saying:
So stay tuned, people!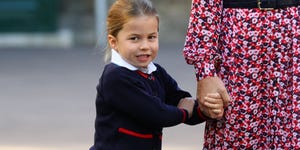 Source: Read Full Article