'The Sandman: Act II': James McAvoy Admits His Version of Dream Looks Different
James McAvoy is back as Morpheus in the Neil Gaiman Audible series, The Sandman: Act II. And in a recent interview, the actor revealed that his vision for Dream is quite different from Gaiman's.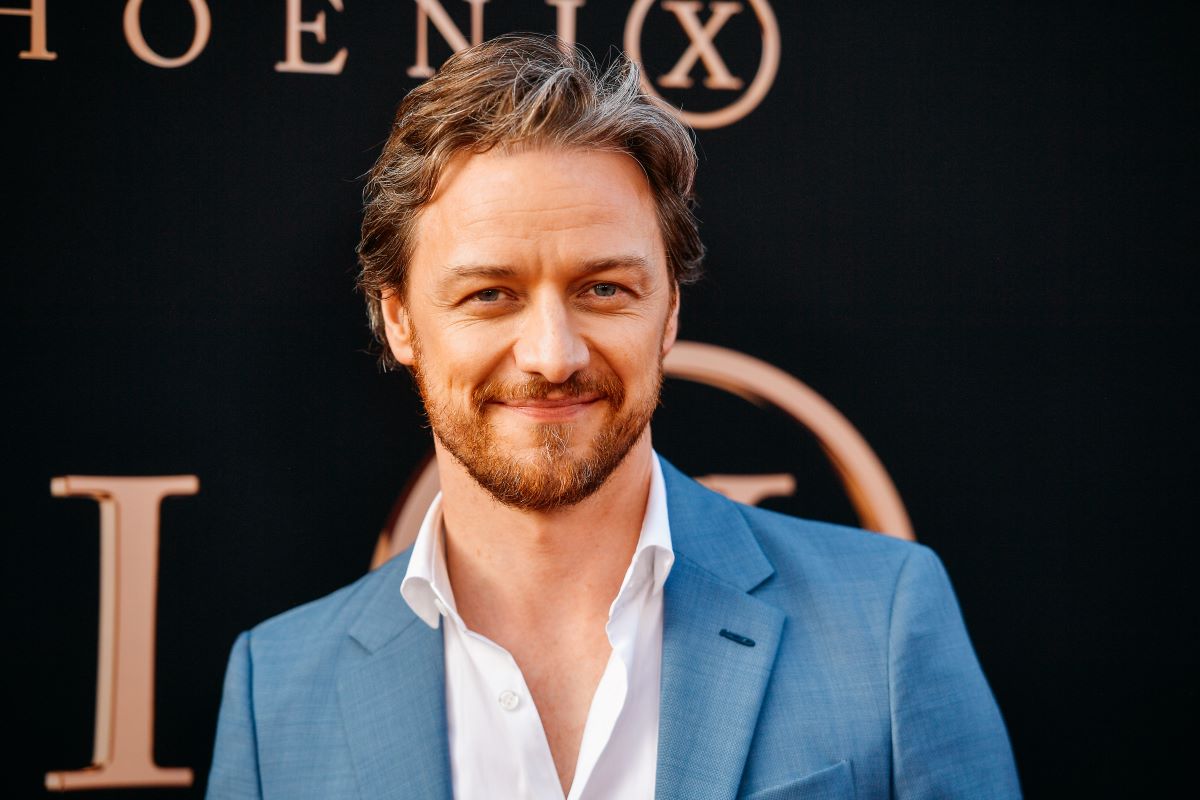 James McAvoy returns as Dream in 'The Sandman: Act II'
McAvoy reprises his voice role as Morpheus, aka Dream in The Sandman Act II. The actor first appeared as the character in the first installment, The Sandman, which premiered on Audible in July 2020. In a recent chat with Collider, McAvoy revealed that he'd been a Gaiman fan for years.
"I'd read quite a few of the first chapters of Sandman when I was a teenager," he recalled. "The first one I ever read was, at the behest of my friend, was the Serial Killer Convention, which was absolutely terrifying — It's not all scary, Sandman. A lot of it is, but it isn't all scary. Some of it's quite whimsical, and quite poignant and beautiful as well, and quite classical at times, too."
McAvoy said he grew to love Gaiman more after reading his other works like Good Omens and American Gods. "One of my favorite books ever, actually, is The Ocean at the End of the Lane," he added. "And so I've been a fan of his for many, many years."
James McAvoy says his vision for Dream is different
As Dream, McAvoy gets to play an iconic superhero. But while a definitive version of the character exists in the Sandman comics, the actor says he lets his imagination do some of the heavy lifting.
"I just try and let my imagination do the work for me," McAvoy told Collider. "I mean, much as the listener is, or will have to do. If I'm not able to imagine it, then the listener isn't going to be able to have much of a shot."
In the comics, Dream has wild dark hair, pale skin, and a brooding face. But McAvoy doesn't exactly see the character that way.
"My Dream, I think he looks slightly different from the artwork that I've seen, in my mind, he does anyway," the actor admitted. "I don't know. There's something quite peculiar about a lot of the artwork, which is great. And I'm not saying that's not who he is to people who see him that way, but I don't know."
"I just saw him a bit more ordinary at times," McAvoy continued. "There's something strangely banal about Morpheus sometimes which I quite like — It's not ethereal, but it's a physical fantastical figure. And yet, there's something quite mundane and domestic about him sometimes. I quite like that."
What fans can expect from 'The Sandman: Act II'
Along with McAvoy, Kat Dennings, Michael Sheen, and Andy Serkis reprise their The Sandman roles as Death, Lucifer, and Matthew the Raven. The star-studded cast includes David Tennant, John Lithgow, Regé-Jean Page, Emma Corrin, Jeffery Wright, Kristen Schaal, Kevin Smith, Bill Nighy, and Niamh Walsh.
The Sandman: Act II is based on volumes 4 through 6 — Season of Mists, A Game of You, and Fables & Reflections. It follows Dream's journeys to Ancient Rome, the French Revolution, 8th-century Baghdad, 19th-Century San Francisco, and more.
Source: Read Full Article