Big Little Lies: Here's Why You Totally Recognize Jane's Coworker, Corey
Image Source: HBO
Big Little Lies is back in action for the highly anticipated second season with an updated all-star cast that includes a handful of Hollywood giants such as Meryl Streep. Besides Alexander Skarsgard's mysterious return as Perry, our most pressing casting question revolves around Douglas Smith as Corey Brockfield. He's Jane's offbeat coworker who's a surfer and aspiring marine biologist. While we got a glimpse of his character in episode one, we don't know a lot about him yet. We bet, however, that you might have heard of the actor behind the scenes.
The 33-year-old Smith had his first breakout role in the 1999 film Blast From the Past, playing a middle-school version of Brendan Fraser's character, a man who has lived in a fallout shelter with his parents for most of his life. Besides this part, Smith appeared in a handful of TV procedurals early in his career, including The X-Files, CSI: Crime Scene Investigation, and Cold Case.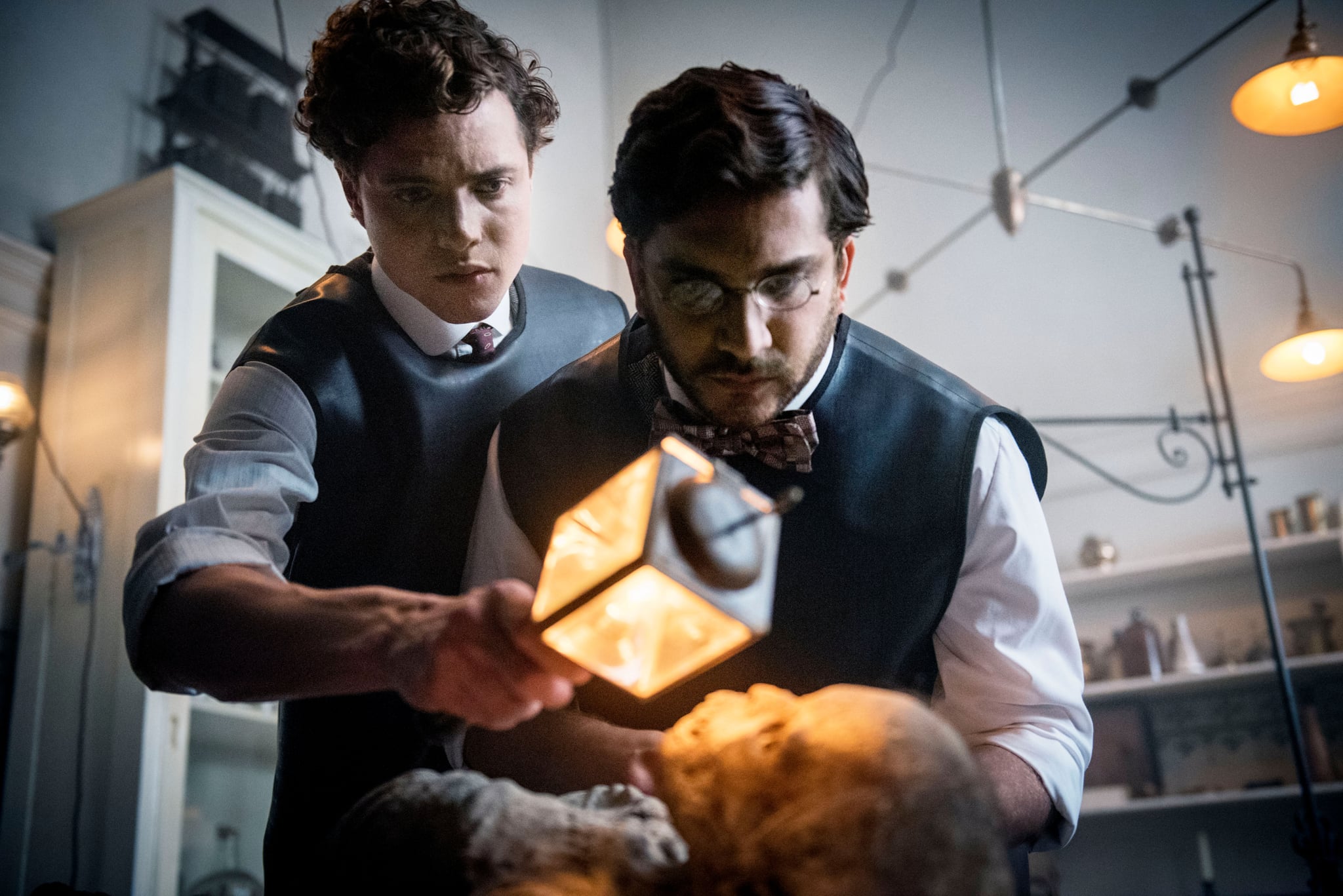 Image Source: Everett Collection
Big Little Lies isn't the first HBO series that Smith will star in. In fact, he's best known for his role as Bill Paxton's son Ben Henrickson on Big Love, a drama about a Mormon family that practices polygamy in Utah. This critically acclaimed role, which lasted for five seasons, opened up doors for the young actor. He then starred in the crime period drama Vinyl, which was created by Mick Jagger and Martin Scorsese. While the short-lived show didn't pick up traction, Smith would continue his trajectory on TV. He recently starred on TNT's psychological thriller The Alienist (above) as Marcus Isaacson, a young Jewish detective sergeant who works with Teddy Roosevelt (yes, that one) and other NYPD officials to investigate the deaths of boy prostitutes in 1896 New York City.
While his television career is certainly thriving, Smith's movie work isn't lagging either. He's popped up in both smaller projects and blockbusters over the last few years. His less mainstream, but still prestigious, projects include the musical horror comedy Stage Fright with Meat Loaf and Miss Sloane with Jessica Chastain. His roles in box office hits include the Cyclops Tyson in Percy Jackson: Sea of Monsters and Pete in the horror Ouija. You might also recognize him as the lead, Elliot, from The Bye Bye Man.
You'll have to watch the rest of season two of Big Little Lies to know for sure how his character will pan out. In the meantime, you can get the scoop on him and his upcoming projects on his nature-inspired Instagram account.
Source: Read Full Article