Derek Chauvin Trial Live: Prosecutors Seek Justice For George Floyd's Death
All eyes are on Minneapolis as the trial of Derek Chauvin, the former police officer charged with murdering George Floyd, unfolds in the courtroom on the 18th floor of the Hennepin County Government Center.
Bystander video viewed millions of times across the world showed Chauvin, who is white, pressing his knee into Floyd's neck as Floyd, who is Black, repeatedly stated that he couldn't breathe. Floyd's death sparked months of nationwide protests against police brutality and a worldwide reckoning on racial injustice.
Chauvin has been charged with second- and third-degree murder as well as second-degree manslaughter. He has pleaded not guilty to all charges.
Witness testimony in the high-profile trial began March 29 after jury selection wrapped up the week before. Hennepin County District Judge Peter Cahill, who is presiding over the trial, said he expects the evidentiary portion of the trial to take two to four weeks.
If convicted of second-degree murder, Chauvin would face up to 40 years in prison. However, he is more likely to receive a sentence of 11 to 15 years behind bars because he hasn't previously been convicted of a crime.
Follow HuffPost's coverage of the trial:
Chauvin's former supervisor testified that Chauvin and the other officers should have ended their restraint of Floyd earlier.
A paramedic who treated Floyd testified that there was "no reason" police couldn't have started chest compressions on him.
Floyd's former girlfriend became emotional while describing her life with Floyd and their struggles with opioid addiction.
A 61-year-old eyewitness broke down in tears when the prosecution played video of Floyd's arrest.
The teen cashier at Cup Foods who reported Floyd for using a counterfeit $20 bill testified that he felt "guilt" about Floyd's death.
The prosecution played a recording of a 911 call made by an off-duty firefighter who said she witnessed police kill Floyd.
A mixed martial artist who witnessed Floyd's death testified that Chauvin used a "blood choke."
Teenagers who witnessed Floyd's death gave emotional testimonies about the impact it's had on their lives.
Photos from outside the courthouse on day one of opening statements and witness testimony show the city's efforts to secure the building.
Opening statements in the trial centered on each side's argument about the cause of Floyd's death.
Here's what you need to know about the basics of the trial, including information about the charges and the jurors.
RELATED…
Related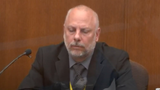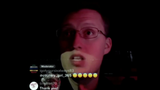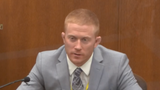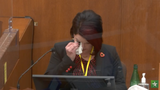 Trending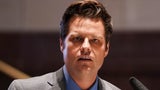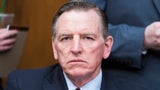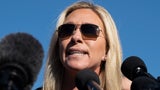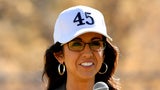 Source: Read Full Article