Jennifer Aniston Reveals Why She Doesn't Believe in Just One Soulmate
Jennifer Aniston has been in quite a few romantic relationships throughout her life. She's even crossed paths with several lovers during her time on Friends. 
Co-stars Tate Donovan, Paul Rudd, Brad Pitt, and possibly even Matthew Perry are all men on her dating roster. With a long list of flings, long-term relationships, and marriages, one has to wonder: just what are Aniston's thoughts on love?
Well as it turns out, the 50-year-old celebrity believes there's more than one fish in the sea for everyone. 
Who has Jennifer Aniston dated?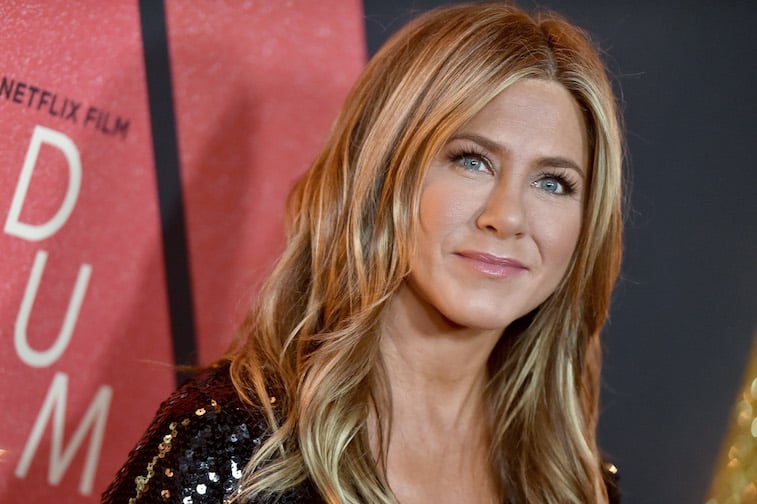 Maybe it's Aniston's mentality that has resulted in the beautiful blonde racking up a plethora of handsome guys over the years. Back in 95, she had a pretty casual fling with Adam Duritz. From there she moved on to Donovan whom she was already seriously into before his appearance on Friends. In fact, the two actually got engaged but ended up calling it off in 1998.
Next on the list is another Friends co-star, Paul Rudd. The two shared plenty of on-screen scenes and weren't shy about the fact that they've been locking lips over the years. After Rudd was arguably Aniston's best beau, Pitt. Sadly their relationship ended after he fell in love with the gorgeous Angelina Jolie. The split broke the Horrible Bosses star's heart, but she just kept it moving.
She's reportedly tangoed with Vince Vaughn, Paul Sculfor, Orlando Bloom, John Mayer, Gerard Butler, and Justin Theroux whom she ended up marrying. Fans thought she might have finally found happiness until the pair split in 2017.
Is she dating anyone now?
Since calling it quits with Theroux, the Golden Globe winner has seemingly decided to take a well-deserved break. While she probably crossed paths with a few soulmates over the years, fans wouldn't have been surprised if she burned herself out. Or perhaps she was just too caught up in her divorce with Theroux. As it turns out, neither speculation is correct! Aniston has said it herself; she's doing just fine.
Instead of dwelling on love, she's spending her time focusing on her work. As far as she's concerned, you don't have to seek love out, if anything it will find you when you're ready.
Why does Jennifer Aniston believe in multiple soulmates?
Aniston's grasp of love is a beautiful thing. Despite being burned in the past, she has managed to keep her heart where it should be and her walls down. As the timeless actress said in her interview with Harper's Bazaar, she never tires of love. But, what's the deal about multiple soulmates, you may ask?
"We have many soul mates. I don't think there's one and one only. I think we have soul clusters." – Jennifer Aniston (Harper's Bazaar)
Aniston's soulmates extend beyond what you might think when you hear the word. Most people define their soulmate as the one person who they were meant to be with among the billions of people on the planet. That's not how she sees it.
For her, soulmates extend to close friends as well! While speaking with Harper's Bazaar, she said she's had some friends for years. When some groups of people meet, they become an integral part of each other's life. They are a common group of souls that the universe has brought together to become what Aniston calls a "soul cluster."
I've had some of my friends for 35 years. I think we've all made some sort of unconscious agreement. It's like when certain groups of people meet, they form a little soul cluster—a sort of common group of souls who have been put together. – Jennifer Aniston (Harper's Bazaar)
Even if Aniston doesn't go as far as to mention multiple romantic soulmates, there's no reason why the idea of soul clusters couldn't apply there as well. Isn't that just a beautiful way of thinking about it!
Source: Read Full Article