Net Worth Of The Entire Walking Dead Cast (Past & Present)
The Walking Dead has captivated audiences for nine seasons, presenting an apocalyptic world taken over by walking dead beings that can only be killed by a strike to the brain. As a result of the imminent threat, the world has also evolved into one where groups of survivors try to rebuild protected communities, and fend off not only threats from the dead, but from other living people as well who are hellbent on survival, by any means necessary.
The cast has gone through many changes throughout the seasons, with only two people from the original cast left – Norman Reedus, who plays Daryl Dixon and Melissa McBride as Carol. Others, like Lennie James (Morgan), have left, but continue with the franchise. Lennie has moved on to the spin-off series Fear the Walking Dead, while Andrew Lincoln, who was the original lead, is set to reprise his role in an upcoming yet-to-be-titled series of movies.
While it would be impossible to list every cast member from the show, both present and past, in this list, as we gear up for season 10, which will likely debut some time in October, here's a look at the net worth of 10 of the most prominent cast members throughout the series' run, according to CelebrityNetWorth.com.
RELATED: The 10 Richest Countries In The World
Click the button below to start this article in quick view
11 Andrew Lincoln (Rick Grimes) – $16 million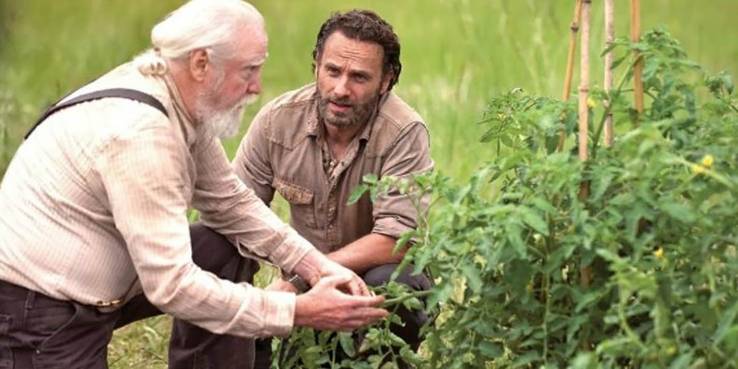 Reportedly making $650,000 per episode before his departure last year, Lincoln has had a long and prolific acting career, perhaps best known from the romantic comedy Love, Actually, which has become a staple on many Christmas movie watch lists.
Heading up the cast of Walking Dead for its entire run, it was bittersweet when he announced his exit last season. But fans were overjoyed when his character didn't actually die, and will appear in yet another spin-off, this time as a series of films, the first of which will explore where Rick was taken.
10 Norman Reedus (Daryl Dixon) – $18 million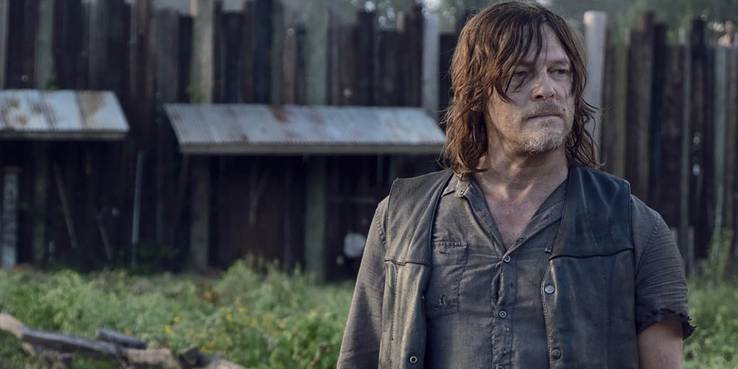 Having reportedly negotiated a deal to make $1 million per episode going forward, as the new top-billed cast member following Andrew's departure, Reedus is sitting pretty financially thanks to the popular series.
He also hosts his own reality series on AMC called Ride with Norman Reedus where he explores different parts of the world on his motorcycle, often accompanied by other celebrity guests. Getting his start in modeling, he has also appeared in a number of music videos and voices characters for video games.
9 Melissa McBride (Carol Peletier) – $3 million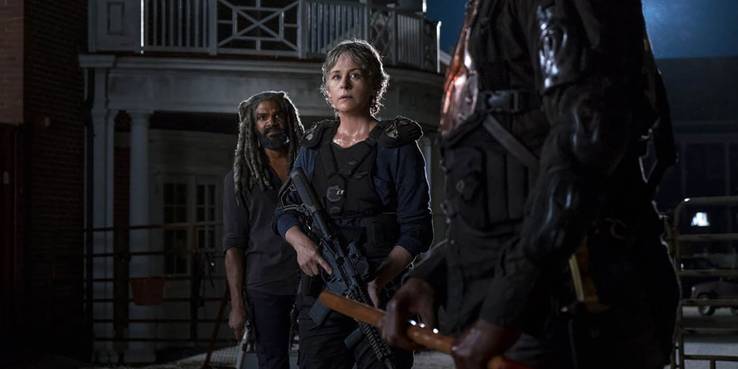 As her only major acting gig, McBride used to work behind the scenes as a casting director before joining the cast of what would become this massive series.
RELATED: 10 Of The Most Expensive Penthouses In The World
One of the most popular characters on the series, and the one with arguably the most interesting arc from timid beaten housewife to brutal and confident killer, Melissa has received plenty of praise for the role. So it's likely she'll be playing it until the bitter end.
8 Danai Gurira (Michonne) – $4 million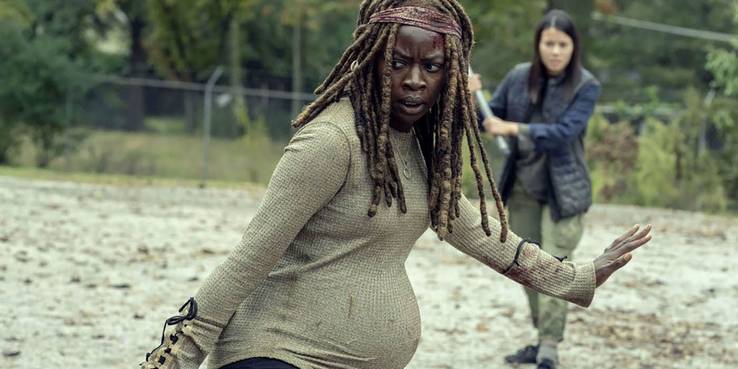 One would expect Gurira's net worth to be much higher given that she's not only a top-billed character on one of the hottest series on television right now, but was also in the biggest blockbuster film Black Panther, where she played Okoye.
She also played this role in other Marvel Cinematic Universe (MCU) films, including Avengers: Infinity War and Avengers: Endgame. Additionally, the actor is an accomplished playwright, having penned the Broadway play Eclipsed, for which she received a Tony Award nomination.
7 Lauren Cohan (Maggie Greene/Rhee) $4 million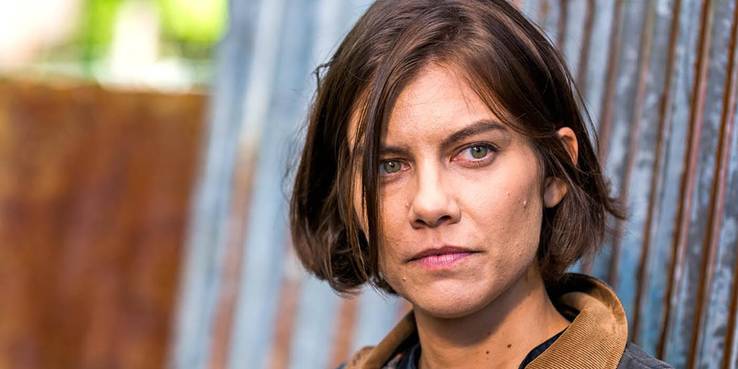 Playing Maggie since 2011, the farm girl who ends up marrying former pizza delivery boy Glenn, having his child, avenging his death, and leading a community, Cohan decided to leave the show after the last season to pursue other interests.
She most recently appeared in ABC series Whiskey Cavalier alongside Scott Foley, though the show was recently cancelled. The door was left open for her on Walking Dead, so it's likely we may see Maggie return sometime in the next season.
6 Chandler Riggs (Carl Grimes) – $8 million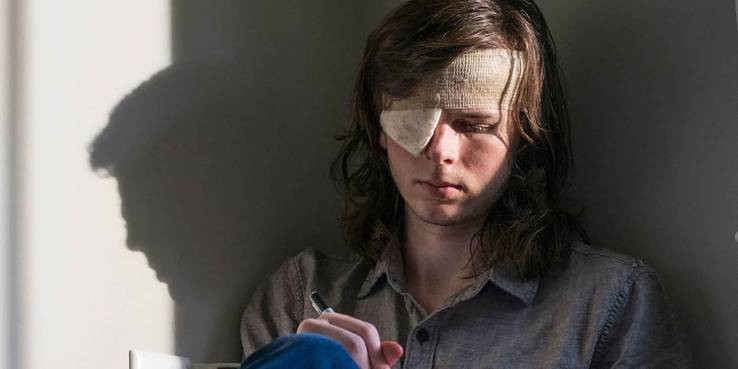 On the series from the beginning as a young boy, Riggs has amassed a nice sum of money thanks to being paid a reported $100,000 per episode before his departure from the series in the eighth season.
RELATED: 10 Inspiring Musicians Who Went From Rags To Riches
Today, the 19-year-old has a recurring role on ABC drama A Million Little Things, and has become a music artist, releasing electronic music and DJ'ing under the stage name Eclipse.
5 Alanna Masterson (Tara Chambler) – $2 million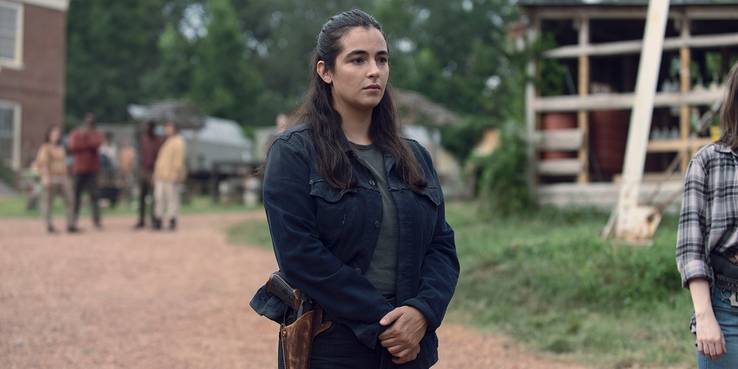 Hailing from a talented Hollywood family – her half-brothers are Danny Masterson, who appeared in That '70s Show and The Ranch, and Christopher Masterson, known for his role on Malcolm in the Middle – Masterson was on the series from the fourth season up until the latest, when she found her animated head on a pike.
What a way to go! During her time on Walking Dead, Masterson had other small acting roles, including a recurring role on series Mistresses and Younger, and a small role in the 2018 movie Irreplaceable You.
4 Josh McDermitt (Eugene Porter) – $4 million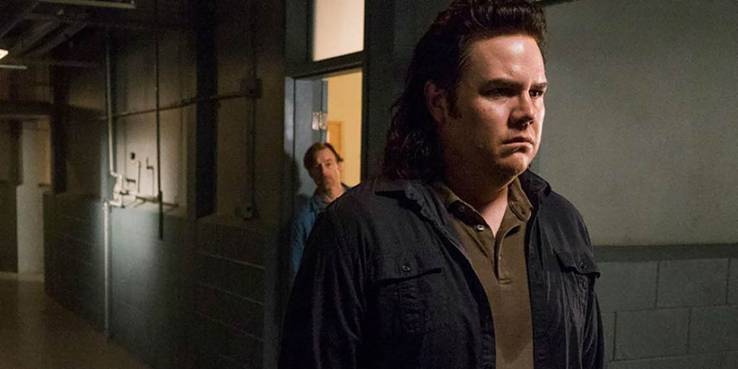 Playing the odd and eccentric Eugene has proven fruitful for McDermitt, who takes home a good chunk of cash for his role on the series, which he's played since the fourth season.
His main acting gig prior to that was in the sitcom Retired at 35, and he notably appeared as a contestant on the reality series Last Comic Standing back in 2006. He continues to play Eugene, and also has a TV miniseries in post-production called The Loudest Voice.
3 Steven Yuen (Glenn Rhee) – $4 million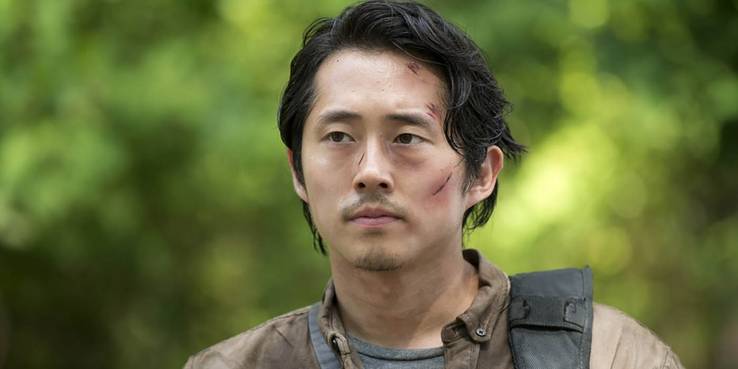 One of the most beloved characters on the series, fans were understandably upset when Glenn was killed off back in season 7, especially given that Maggie was pregnant with his child. One of the original cast members, he spent much of his time up until then dedicated to the series. Since leaving, he appeared in the South Korean mystery film Burning in 2018 and had supporting roles in the dark comedy Sorry to Bother You and the 2016 Netflix film Okja.
RELATED: 10 Most Expensive Outfits Worn By Kim Kardashian
Additionally, Steven does voice work. His biggest gigs of late include a main role in an episode of Jordan Peele's revival of The Twilight Zone, and voice work in an animated series called Invincible, an adaptation of the comic book series from Robert Kirkman (who coincidentally also wrote The Walking Dead comics on which the series is based.)
2 Jeffrey Dean Morgan (Negan) – $10 million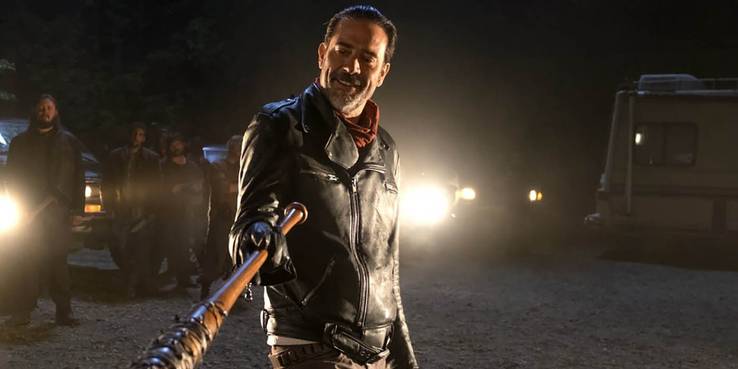 Earning a cool $200,000 per episode for playing the despicable (though potentially reformed?), cunning, and murderous Negan, Jeffrey is a familiar face on television. He appeared in Supernatural, Grey's Anatomy and The Good Wife; as well as in films like Watchmen and Rampage.
He has two additional projects in the works: dramas called Walkaway Joe and The Postcard Killings. But we're likely to see Negan for some time to come as part of the community on Walking Dead, especially with the new Whisperers threat the group has to contend with that mirrors Negan-like brutality.
1 Michael Cudlitz (Abraham Ford) – $2 million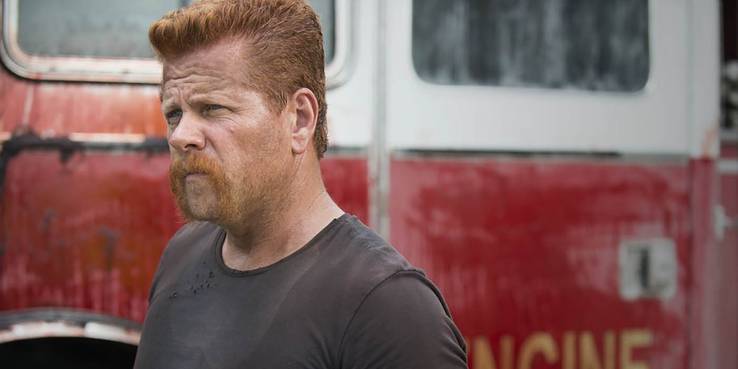 He reached a seriously brutal end on the series in season 7, along with Glenn. But Abraham had some of the best one-liners of the series, and he has been sorely missed. Since ending his time on Walking Dead, Michael has headed up the comedy The Kids Are Alright, though it was canceled after one season.
He's also had minor guest appearances on popular series like House of Lies, Ballers, and Young Sheldon. Prior to his time on Walking Dead, he was in the series Southland and the HBO miniseries Band of Brothers. Michael does voice work as Sergeant Glenn "Hawk" Hawkins in various Call of Duty games; and will return to the TWD family to direct an episode in the upcoming 10th season.
NEXT: The Price Is Right: The Net Worth Of TV's Most Popular Game Show Hosts
Tags:The Walking Dead
Source: Read Full Article