Read The Latest On Trump's Health And The Spread Of COVID-19 Among Republicans
The coronavirus continues to rage through President Donald Trump's inner circle and high-level Republican politics.
Trump is hospitalized after testing positive for the virus. He and first lady Melania Trump announced their results Friday after appearing at a slew of events this week, including a presidential debate, a fundraiser at his Bedminster resort and a White House Rose Garden ceremony to nominate Judge Amy Coney Barrett to the Supreme Court. Many people who attended these events, including top Republican senators, have also tested positive for the virus this week.
Trump is one of the more than 7.3 million Americans who have contracted the coronavirus since Chinese officials implemented the first coronavirus lockdown in the city of Wuhan in January. More than 208,000 Americans have died from the disease, according to data compiled by Johns Hopkins University.
HuffPost reporters are tracking Trump's progress and the outbreaks stemming from events at which he appeared in the last week.
Read the latest updates below. (To see the latest updates, you may need to refresh the page. All times are Eastern. For earlier updates on the pandemic, go here.)
Trump Reportedly Experienced Heart Palpitations' And High Fever On Friday Night — 10/03/2020, 8:10 p.m. ET
Trump had a fever of 103 degrees and experienced heart palpitations on Friday night, Vanity Fair reported Saturday, citing sources familiar with his condition. 
The heart palpitations may have been a side effect of the experimental antibody treatment Trump received, the magazine said. Trump's doctors said earlier the president had received "special antibody therapy" following his COVID-19 diagnosis. 
— Dominique Mosbergen
Trump Says He's Feeling 'Better' In Video Statement — 10/03/2020, 8:00 p.m. ET
In a video message from Walter Reed National Military Medical Center where he's undergoing treatment, Trump thanked the medical staff at the hospital and said he was feeling "better."
"I came here, wasn't feeling so well," he said in the video, which he posted to his Twitter account on Saturday. "I feel much better now. We're working hard to get me all the way back."
Trump added that he wasn't out of the woods just yet, noting the "real test" is what happens over the next few days.
— Dominique Mosbergen 
Former New Jersey Gov. Chris Christie Checks Himself Into Hospital After COVID-19 Diagnosis — 10/03/2020, 6:05 p.m. ET
Former New Jersey Gov. Chris Christie — President Donald Trump's ally who announced on Twitter Saturday that he tested positive for COVID-19 — said in a follow-up tweet that he checked himself into Morristown Medical Center in Morristown, New Jersey, as a "precautionary measure." 
Christie said he was "feeling good" and only had "mild symptoms" but decided to go to the hospital because of his history of asthma.
— Dominique Mosbergen
White House Says Trump Went Through 'Very Concerning' Period After COVID-19 Diagnosis — 10/03/2020, 2:35 p.m. ET
Contradicting the rosy picture painted by President Donald Trump's doctors about the president's health, White House chief of staff Mark Meadows said Saturday that Trump went through a "very concerning" period after his COVID-19 diagnosis was revealed on Friday.
Meadows said the next 48 hours will be critical for the president's care. 
Trump is currently undergoing treatment for the coronavirus at Walter Reed National Military Medical Center.
— Dominique Mosbergen 
AG William Barr Won't Quarantine Despite Contact With Positive Cases ― 10/03/2020, 1:40 p.m. ET
Attorney General William Barr said he doesn't plan to quarantine after coming into contact with multiple people in President Donald Trump's orbit who tested positive for the coronavirus.
Barr tested negative for the virus on Friday but has been in close contact with several White House staffers who tested positive.
— Sebastian Murdock
President Trump Was Given Supplemental Oxygen Before Going To Hospital — 10/03/202, 1:10 p.m. ET
President Donald Trump was given supplemental oxygen at the White House on Friday before he went to Walter Reed National Military Medical Center, a source told The Associated Press.
In a news conference Saturday, doctors treating Trump would not clearly answer whether or not Trump was given oxygen but said he was not currently on oxygen and was breathing normally.
— Sebastian Murdock
Here Are The People In Trump's Orbit With Confirmed COVID-19 — 10/3/20, 1 p.m. ET
Many of the top officials coming down with COVID-19 are linked to President Donald Trump's Supreme Court nomination event in the White House Rose Garden, including first lady Melania Trump, Sen. Mike Lee (R-Utah), Sen. Thom Tillis (R-N.C.) and former senior adviser Kellyanne Conway.
But not all of them were there. Top White House aide Hope Hicks, for example, began displaying symptoms shortly before a campaign rally Trump held Wednesday in Minnesota. She traveled with the president aboard Air Force One and was quarantined in the plane on the ride back before getting tested. 
Find a list of the people in Trump's orbit who recently tested positive for the virus here.
— Sara Boboltz
Source: Trump's Vitals In Last 24 Hours 'Were Very Concerning' — 10/3/20, 12:17 p.m. ET
The White House pool, the group of reporters who follow President Donald Trump throughout the day, passed along a statement on the president's health from a source on background: 
"The president's vitals over the last 24 hours were very concerning, and the next 48 hours will be critical in terms of his care. We're still not on a clear path to a full recovery."
— Paige Lavender
Chris Christie Tests Positive For Coronavirus ― 10/03/2020, 12:10 p.m.
Former New Jersey Gov. Chris Christie (R) tested positive for the coronavirus.
"I just received word that I am positive for COVID-19," Christie wrote in a tweet Saturday. "I want to thank all of my friends and colleagues who have reached out to ask how I was feeling in the last day or two. I will be receiving medical attention today and will keep the necessary folks apprised of my condition."
Christie attended a White House event on Sept. 26, when President Donald Trump announced the nomination of Judge Amy Coney Barrett to the Supreme Court. Video showed that he and others in the Rose Garden mingled without masks during the event.
Christie also interacted with Trump during debate preparation last week.
— Sebastian Murdock
Doctor Says Trump Is '72 Hours' Into Diagnosis, Contradicting The President — 10/3/20, 11:55 a.m. ET
Dr. Sean Conley, President Donald Trump's physician, said in a news conference Saturday that he is doing "very well" 72 hours into his diagnosis.
That timeline means Trump was positive as early as Wednesday. Trump attended campaign events on Thursday and did not disclose that he and the first lady tested positive for COVID-19 until early Friday morning.
Another doctor said Trump received an antibody therapy about 48 hours ago, which would be Thursday morning. 
The physicians also did not disclose if Trump was on oxygen at any point this week, saying only that he is not currently on oxygen or having difficulty breathing.
Conley said the medical team assisting with Trump's care is "extremely happy" with his progress, noting the president's "mild cough, fatigue and nasal congestion" are improving. He said Trump has been fever-free for more than 24 hours. 
— Paige Lavender
Secret Service Agents Reportedly Frustrated With Trump Putting Them At Risk — 10/3/20, 11:35 a.m. ET
Members of the Secret Service — who rarely speak critically of the presidents they serve — reportedly expressed "anger and frustration" to colleagues Friday, worried that President Donald Trump's actions have put them at risk of contracting the coronavirus, too.
"He's never cared about us," one agent told a friend, who spoke to The Washington Post. 
Another agent reportedly said, "This administration doesn't care about the Secret Service. It's so obvious." 
Secret Service agents complained about not being tested for the virus after returning from rallies with the president in recent weeks, the Post reported. Trump held three rallies in the days leading up to his positive test result.— Sara Boboltz
Pences Test Negative Again — 10/3/20, 10:51 a.m. ET
White House officials said Vice President Mike Pence and his wife Karen both tested negative for COVID-19 on Saturday morning, according to Fox News.
— Paige Lavender 
Trump's Physician To Provide Update On President's Health — 10/3/20, 10:25 a.m. ET
Dr. Sean Conley will speak from Walter Reed National Military Medical Center, where the president is currently hospitalized, to give an update on Trump's condition at 11 a.m. ET.
—Paige Lavender
Trump Campaign Suspends In-Person Events Until Further Notice — 10/2/20, 2:11 p.m. ET
Trump's presidential campaign announced Friday afternoon that "all previously announced campaign events involving the President's participation are in the process of being moved to virtual events or are being temporarily postponed." Trump had already canceled a scheduled rally in Florida Friday night.
In addition, any events involving the president's immediate family will also be "temporarily postponed," and campaign events in general "will be considered on a case-by-case basis," Trump's campaign manager Bill Stepien said in a statement.
— Marina Fang
Biden Tests Negative — 10/2/20, 12:23 p.m. ET
Democratic presidential nominee Joe Biden and his wife, Jill, have both tested negative for the coronavirus, their physician said Friday.
Read more here.
— Marina Fang 
Get the latest coronavirus updates here. 
What will life be like once a coronavirus vaccine arrives?
Everything you need to know about face masks right now.
What should you still be disinfecting to prevent COVID-19?
Is it possible you had coronavirus earlier this year?
Constantly arguing with your partner about coronavirus risks? You are not alone.
Everyone deserves accurate information about COVID-19. Support journalism without a paywall — and keep it free for everyone — by becoming a HuffPost member today.
Related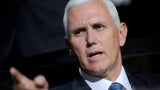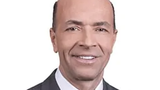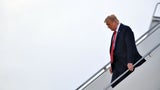 Trending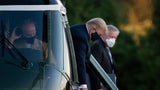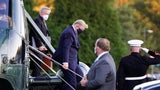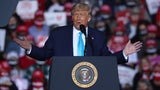 Source: Read Full Article