Your Leo Monthly Horoscope
Your Key Dates:
You're a natural born leader, but, *ahem*, who exactly are you leading? With the sun moving across Gemini's social domain, you're becoming increasingly aware of your community—or lack thereof. Let's face it, Leo babe, your crew has been changing rapidly. During the new Moon on June 3, you'll realize that while you may not have the same amount of acquaintances you did in the past, you're supported by several extremely close friends who support you unconditionally. With the Sun (your celestial ruler) and Moon connected, take a moment to express gratitude for your trustworthy BFFs.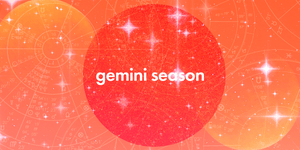 Don't worry: This quiet, reflective period won't last long. On June 17, a Full Moon in Sagittarius electrifies your chart and it's officially showtime! The lunar energy will be activating your creativity zone, so don't be surprised if you're overflowing with dynamic ideas under this vivid Full Moon. Try not to limit your process right now—there's no reason to be your own worst critic. Focus on cultivating your inner artist (paintbrush and beret optional).
Of course, I don't want to burst your bubble, but let's be honest: Not all of your ideas are going to be…lucrative. On June 18, stoic Saturn aligns with mysterious Neptune, forming a powerful bond in your chart that inspires you to reflect on time and resources, respectively. This cosmic connection is the second installment of a three-part series (the first occurred on January 31 and the last will occur on November 8), and is one of the most important themes of 2019. On a macro level, you've been slowly learning that you are working on your own timeline. Some things may take longer than others, but at the end of the day, trust that you're receiving every opportunity at the right time.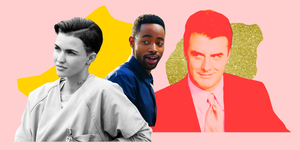 Finally, the month concludes with the Sun pivoting into Cancer, kicking off the summer solstice and a new astrological season. Your birthday is coming up fast, so start preparing by taking emotional inventory: What are your hopes? Dreams? Aspirations? Think of a solar orbit as your personal New Year. And, if you feel suffocated by your circumstances, use the next few weeks to release dead weight. When you're free to make decisions that reflect your truth, the possibilities are truly endless.
Source: Read Full Article