Brazil vs Ivory Coast LIVE: Tokyo 2020 Olympics team news, line-ups and more today
Brazil's men continue their Olympics title defence against the Ivory Coast after a scintillating display in their opener against Germany.
The Selecao won 4-2 behind a Richarlison hat-trick and Paulinho strike, and the champions will hope to build on that eye-catching display in the Nissan Stadium.
A win here will secure their place in the quarter-finals. The Elephants beat Saudi Arabia, who Brazil play in their final match, thanks to AC Milan midfielder Franck Kessie's winner in the second half, while Manchester United's Amad is also one to watch in this game.
The quarter-final could be a rematch of the Copa America final, where Brazil lost to Argentina thanks to Angel Di Maria's goal, with the runner-up from Group C awaiting the champions, and the Albiceleste last after defeat to Australia in their opener, thogh they now play Egypt, who are second with Spain on one point apiece.
Follow live updates from Yokohama here:
Recommended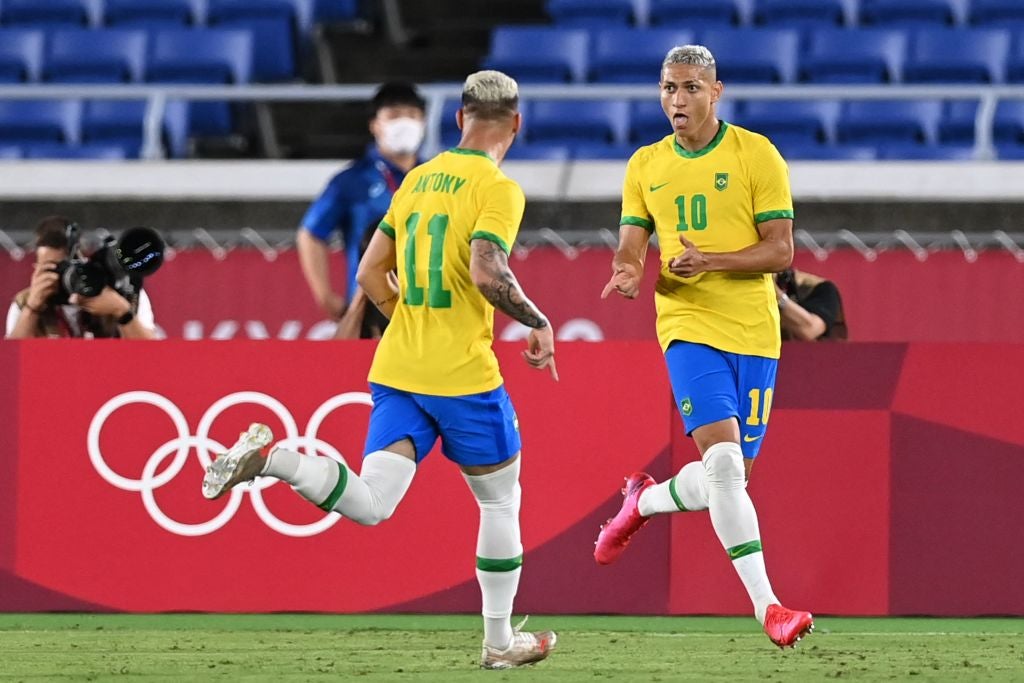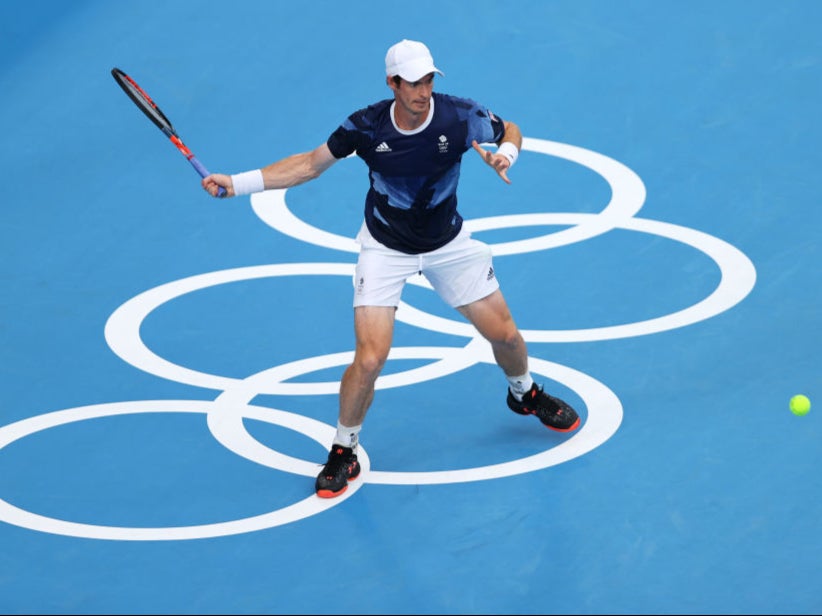 Brazil face Ivory Coast
Brazil started their Tokyo Olympics campaign in spectacular fashion with a 4-2 thashing of Germany in their first group match and victory against the Ivory Coast will all but guarantee their place in the knockout stages.
While there can be no doubting the quality on show for the reigning champions, who won on home soil in Rio five years ago, Ivory Coast will still provide firm opposition, with Manchester United pair Eric Bailly and Amad Diallo both featuring.
Tokyo Olympics women's road race
The Netherlands' Anniemiek van Vleuten finishes second and Italy's Elisa Longo-Borghini takes the bronze medal. Here's the moment Kiesenhofer took gold: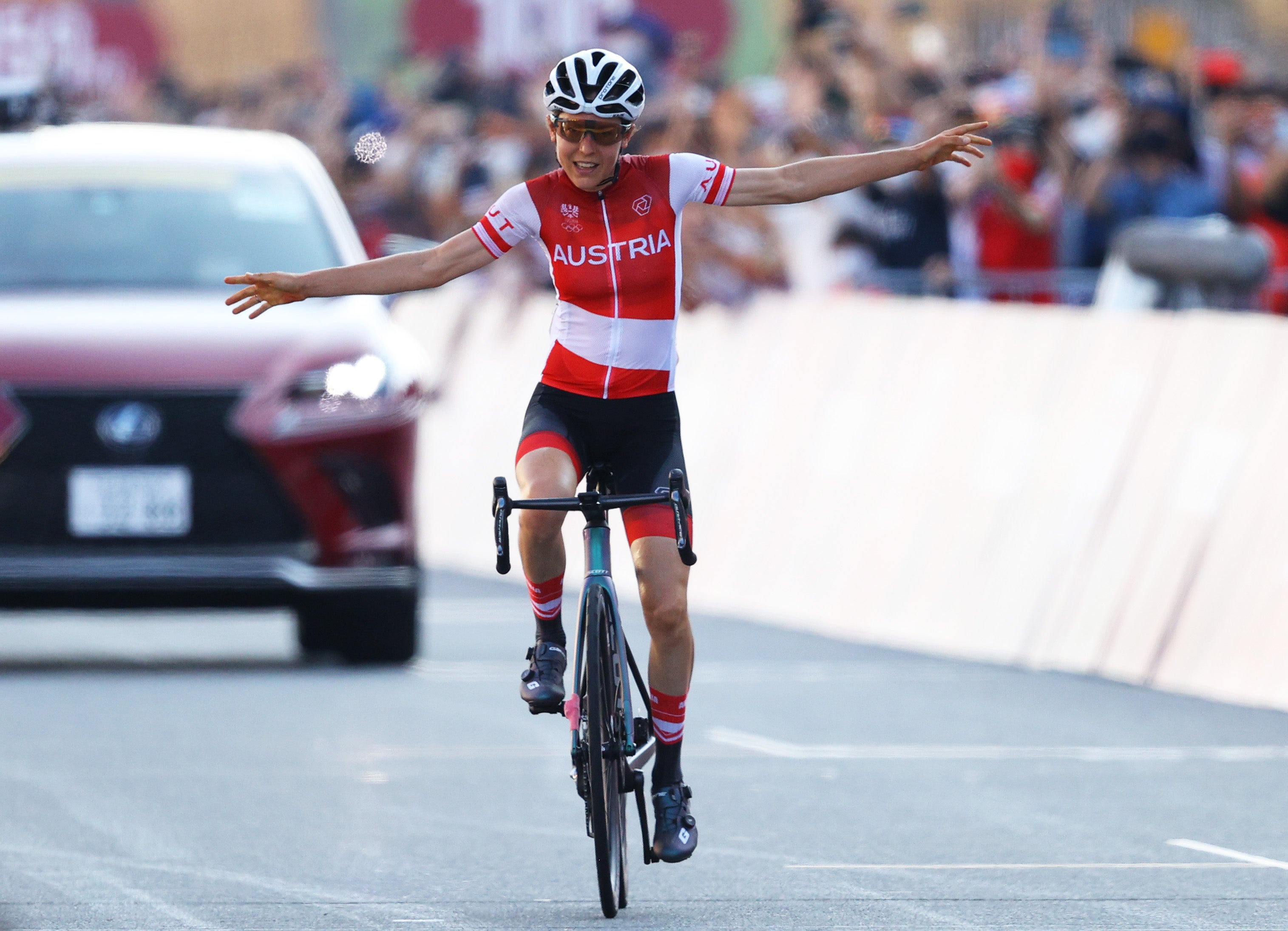 Anna Kiesenhofer celebrates winning gold
Kiesenhofer wins Tokyo Olympics road race
Anna Kiesenhofer has stormed home to victory in the womens' cycling road race on the Fuji International Speedway track. Similarly to yesterday's men's race, which was won by Ecuador's Richard Carapaz, there is a whole pack of chasers now sizing each other up as they chase the other two medals.
Tokyo Olympics: Skateboarding makes its mark
Report from the skatepark:
As Jagger Eaton stood on the lip preparing to drop into his second run, his head began bouncing to the beat. It is safe to assume the skatepark is the only place over the next couple of weeks where Olympic athletes will be listening to AirPods while they work, and there won't be many gymnasts, sailors or 110m hurdlers wearing jeans, either. Skating is here and its doing things differently.
The sport made its Olympic debut under the blistering Tokyo sun, and it was captivating ride. Some in the skateboarding community have been deeply sceptical about its move into the mainstream, who feel skating is selling its soul to grey men in suits. But if anything skating managed to achieve both: finally performing on the Olympics' uniquely global stage while retaining an entirely alternative ethos from the rest.
Eaton had to regather one of those AirPods when he took a tumble but he did enough over the course of the final to win bronze, achieving a dream his mother, a former US gymnast, never did. Aged only 20, the Arizonan has some future ahead of him. Brazil's Kelvin Hoefler won silver and the mesmerising local talent Yuto Horigome won the first skateboard gold in Olympic history, to the delight of the few Japanese officials and media lucky enough to witness it.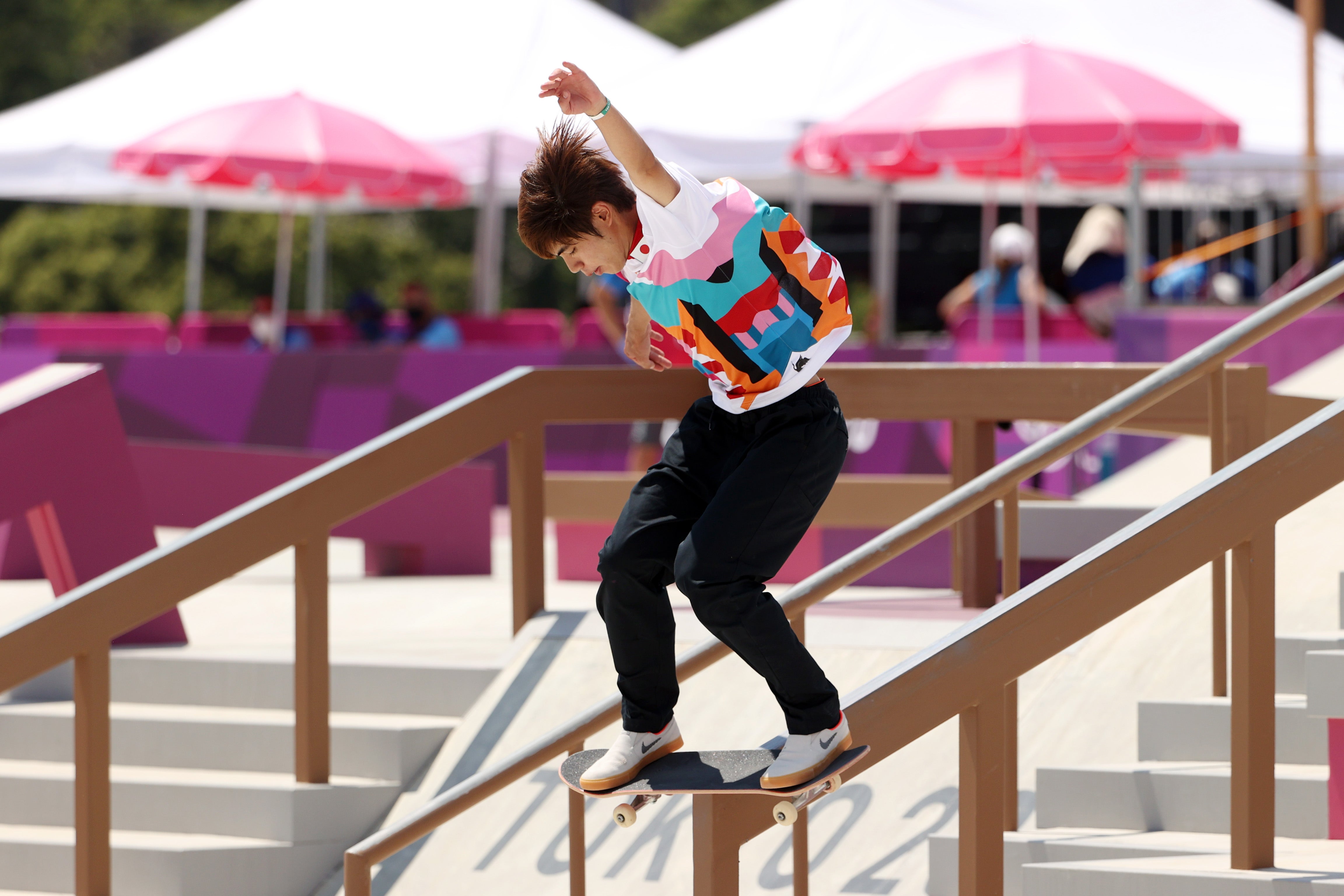 Skateboarding embraces Olympic stage as Tokyo's Yuto Horigome beats US star Nyjah Huston
Skating made a captivating Olympic debut managing to shine on the global stage while retaining its alternative ethos from the rest of the Games
After a delay of one year, the Tokyo Olympics have finally arrived. But how many countries are participating this year, which country has the largest contingent and which has the smallest? Which of the competing nations have won the most medals and which ones are yet to debut?
Read this report by Harry Latham-Coyle to catch on the trivia: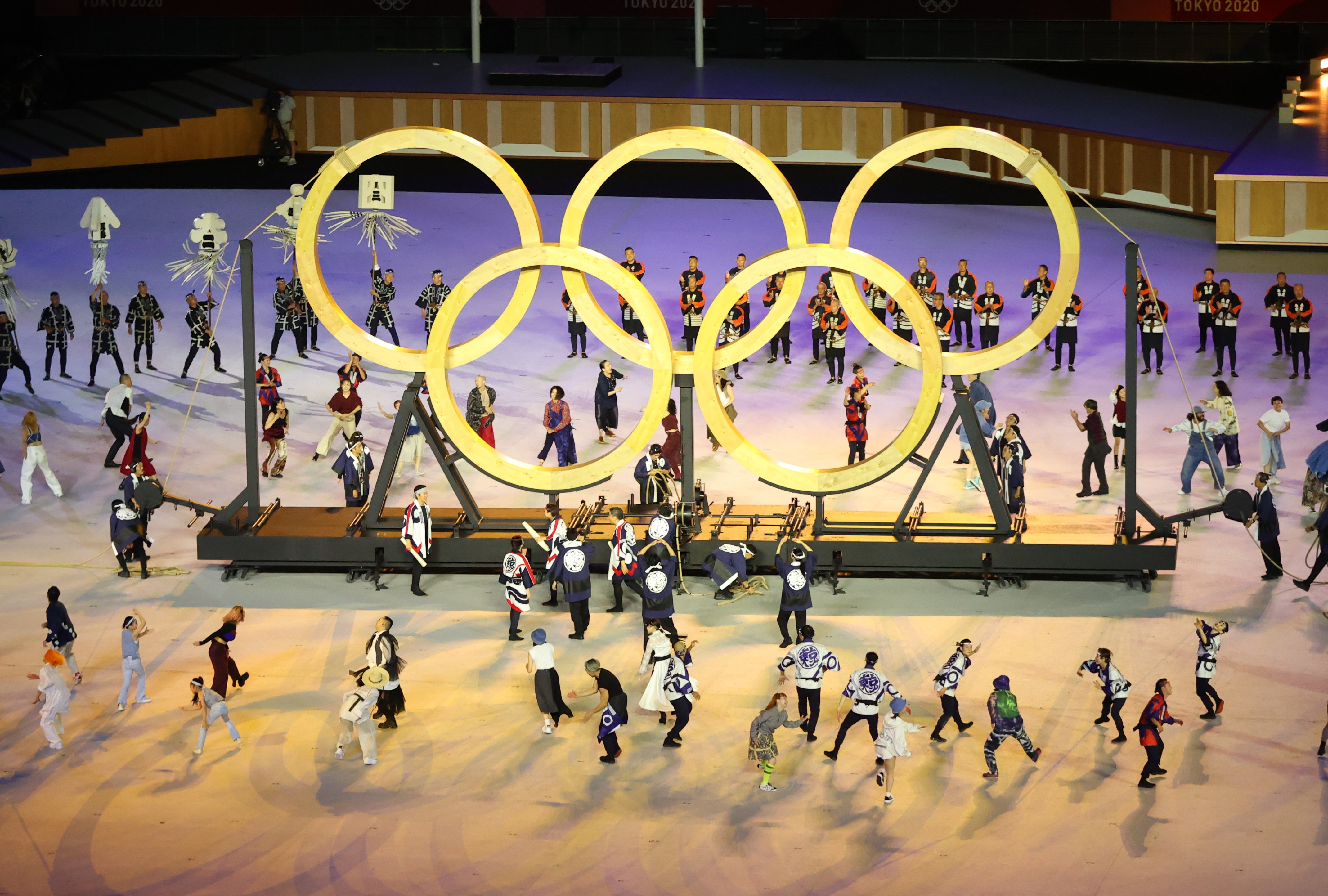 How many countries are participating at the Tokyo Olympics?
How many countries are participating at the Tokyo Olympics?
Simone Biles, who won four gold medals in the Rio Olympics for Team USA, enters the Games this year with a real shot at taking five golds. Widely regarded as one of the greatest gymnasts, here is a run-down of when you can see her in action: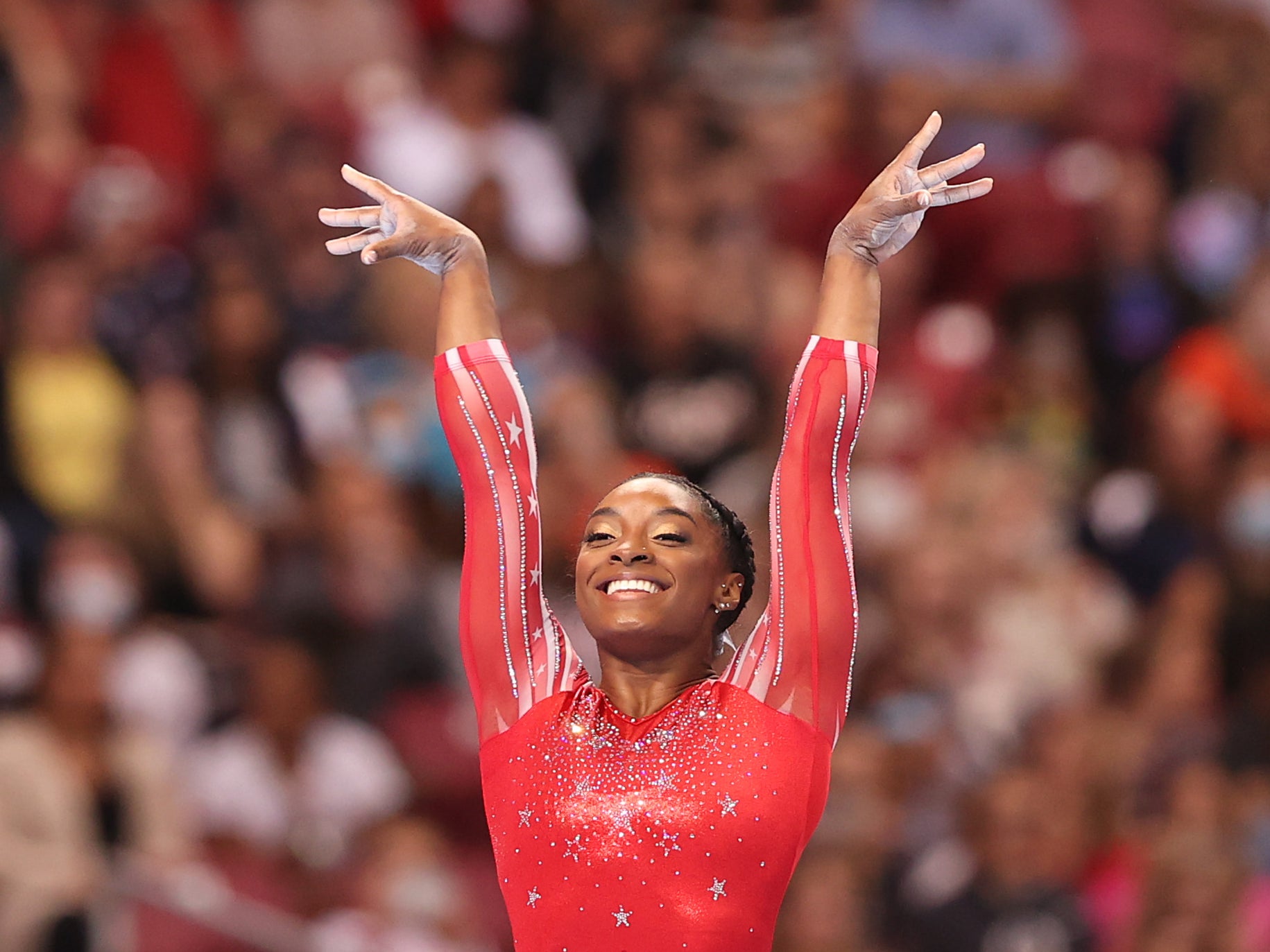 When is Simone Biles competing at Tokyo 2020?
When is Simone Biles competing at Olympics?
Why is Russia banned from the Tokyo Olympics? And if it is banned from participating, then what is ROC? All this and more in this report by Jack Rathborn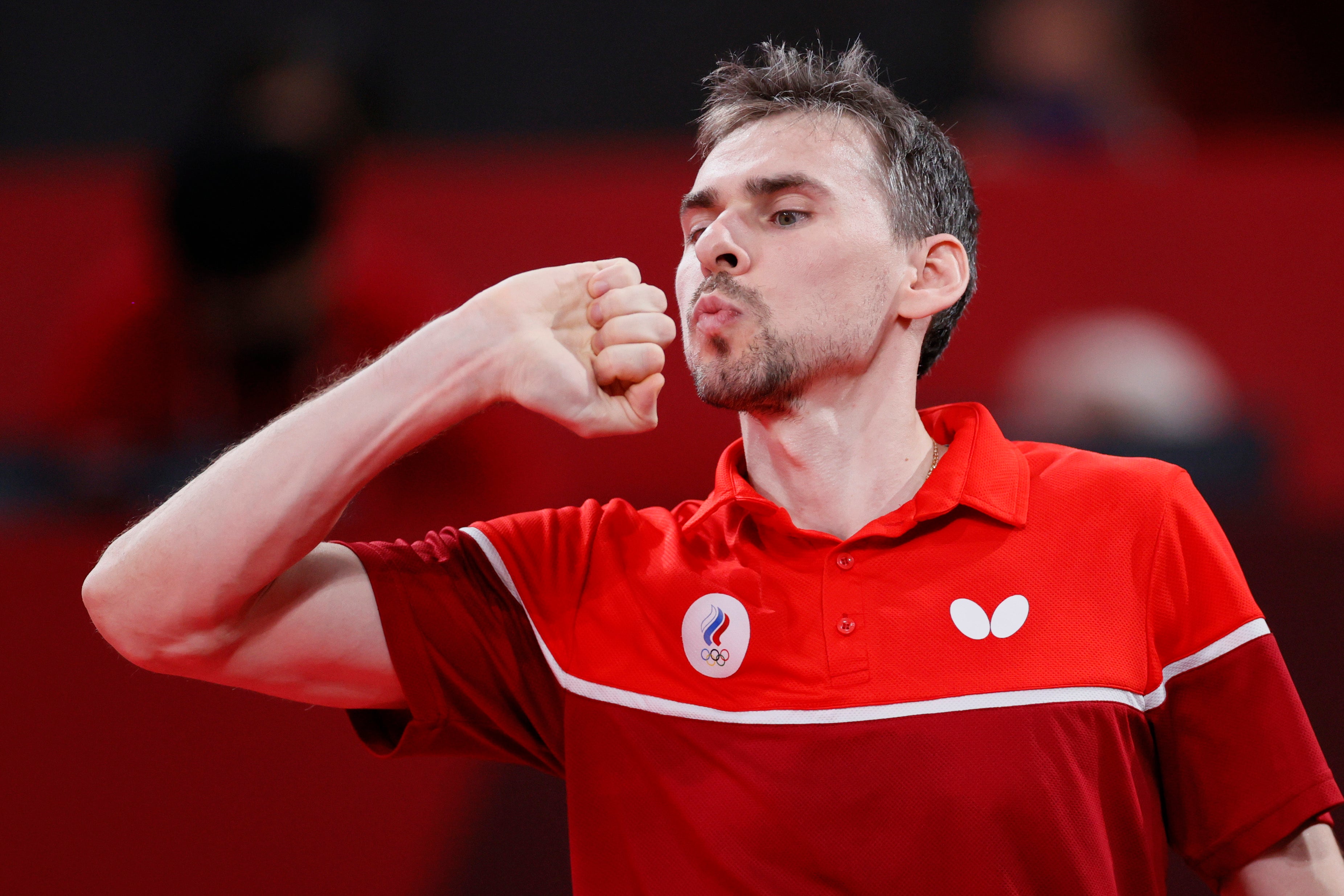 Why is Russia banned from the Olympics and what is ROC?
Why is Russia banned from Olympics?
Tokyo Olympics: Ashleigh Barty knocked out
Women's tennis world number one Ashleigh Barty is out of the Tokyo Olympics after she was beaten earlier by Spain's Sara Sorribes in two straight sets in the first round.
Speaking about her victory, Sorribes said: "It's an amazing feeling. I still can't believe it. It's something incredible for me, it's something that I've been dreaming all my life – being here and even more, beating the world number one, so yeah, I'm super super happy."
Barty was visibly dejected after losing the match to the 48th-ranked Spaniard. She declined to address reporters after speaking briefly to the Australian media.
Sorribes, who will also compete in a doubles match later today, is looking forward to playing alongside compatriot Paula Badosa."I'm playing with Paula who is one of my best friends and we are super happy to have been here playing the doubles and yeah we will enjoy, doesn't matter the conditions," she said. "We're here to play, we are here to enjoy and that's what we will try to do."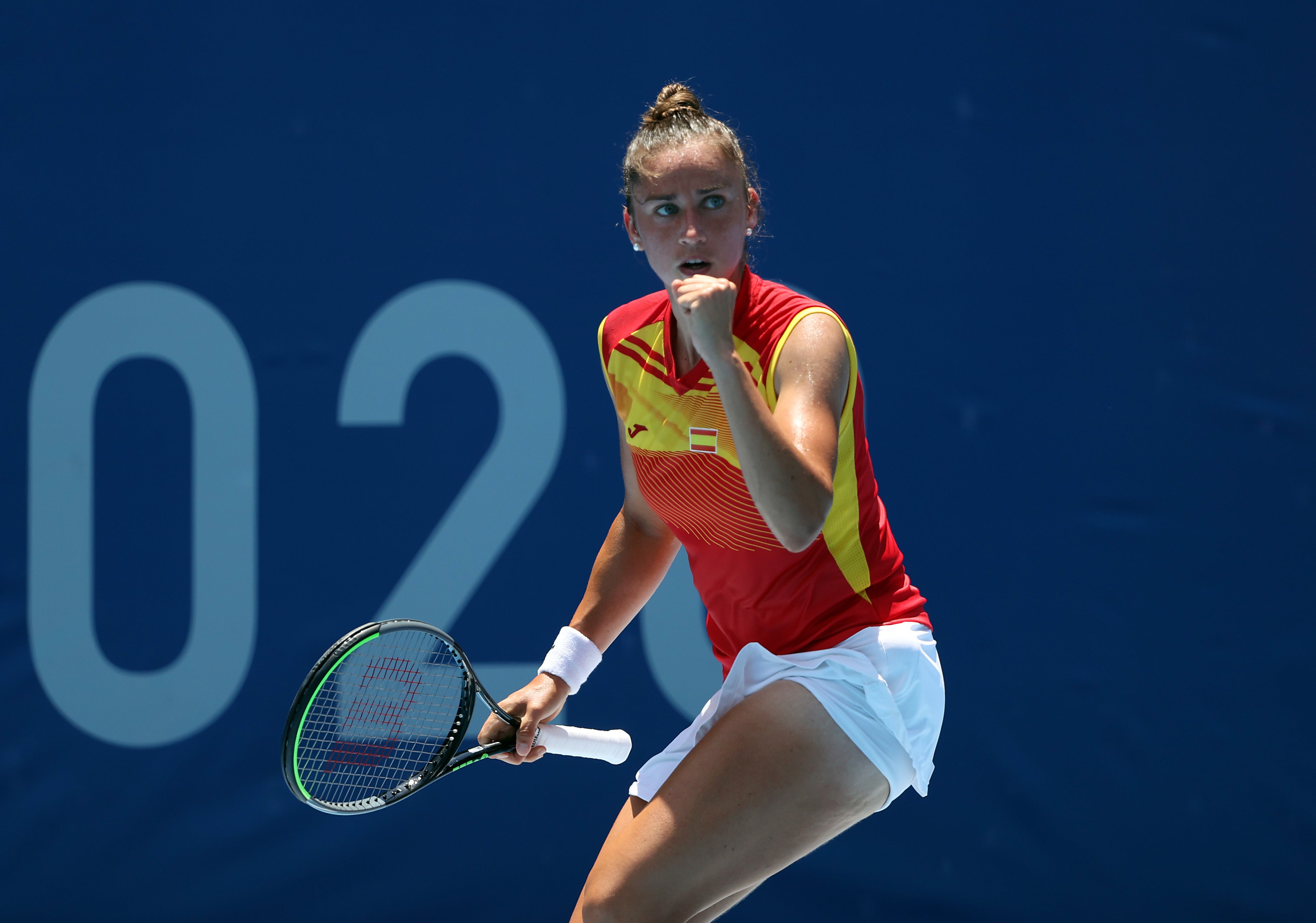 Sara Sorribes Tormo of Team Spain celebrates after a point during her Women's Singles First Round match against Ashleigh Barty of Team Australia on day two of the Tokyo 2020 Olympic Games at Ariake Tennis Park on 25 July 2021 in Tokyo, Japan.
Tokyo Olympics: Osaka wins in first round after Zheng fightback
Naomi Osaka has won her first-round match, after a straightforward first set and a more challenging second that she won 6-4.
Zheng led the second set at one point, after going up 1-0. But Osaka was quick to bounce back and maintained a lead after going 2-1 up. She had two match points on Zheng's serve before it went to 5-4, after which she held serve easily.
Tokyo Olympics: Competition schedules may be reshuffled due to heat
The schedule of competition at the Tokyo Olympics could be reshuffled due to intense heat and humidity. The International Olympic Committee on Sunday said that it would back such plans, if needed.
The development comes after several athletes across a number of sports complained about their performance being hampered with temperatures regularly hitting or exceeding 33 degrees celsius.
Tennis players Novak Djokovic and Daniil Medvedev led calls on Saturday for organisers to move matches to the late afternoon for the rest of competition, to prevent players from competing in stifling heat. In the tennis tournament, the first four matches currently start at 11am, forcing players to endure the hottest part of the day.
"Competition schedules have been built where possible to avoid the hottest parts of the day but that is not possible with every sport," the IOC's sports director Kit McConnell said on Sunday.
The International Tennis Federation, which is looking after tennis at the Games, said that they are monitoring the weather and will decide on possible suspension of play if the temperatures rise.
"If the temperatures increase, the Wet Bulb Globe temperature (WBGT) threshold for a possible suspension of play will be determined by an internal advisory group," the ITF said in a statement.
The WBGT refers to a measure of the heat stress in direct sunlight and takes into account temperature, humidity, wind speed, sun angle and cloud cover.
"In planning for a possible suspension of play, the group will convene once the WBGT threshold reaches 30.1°C to consider the weather forecast for the current day plus the prior 1-2 days and next 1-2 days, as well as expert medical advice and all variables that determine player safety," it said.
Source: Read Full Article