Team USA warns athletes about Chinese phone surveillance at Olympics, encourages 'burner phones': report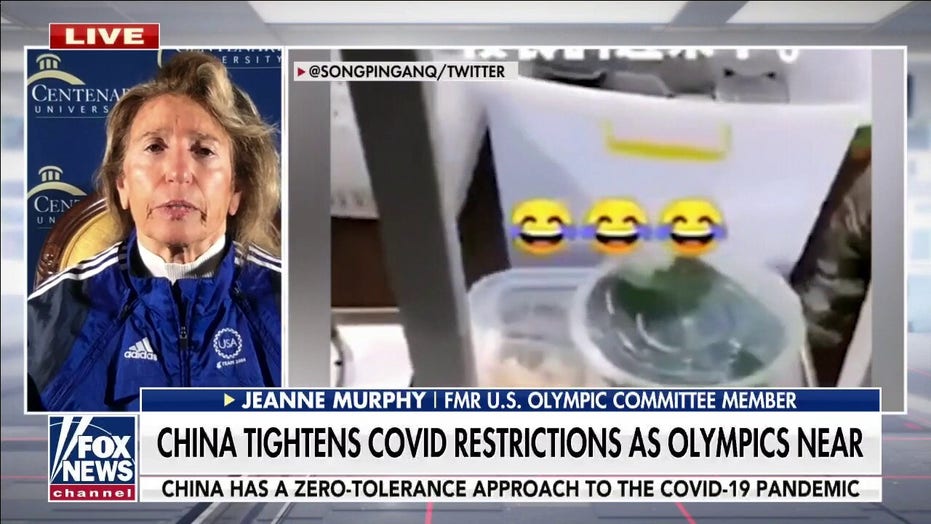 China tightens COVID restrictions as Beijing Olympics draw near
Former U.S. Olympics Committee member Jeanne Murphy says the athletes are 'well protected' due to COVID protocols at the Beijing Olympics.
Team USA is preparing to send its athletes to the Beijing Olympics with the games a few weeks away, but the trip is reportedly coming with a dire warning: keep your personal phones at home.
The U.S. Olympic team warned athletes traveling to Beijing to be wary of potential digital surveillance from the Chinese government while abroad, USA Today reported Thursday.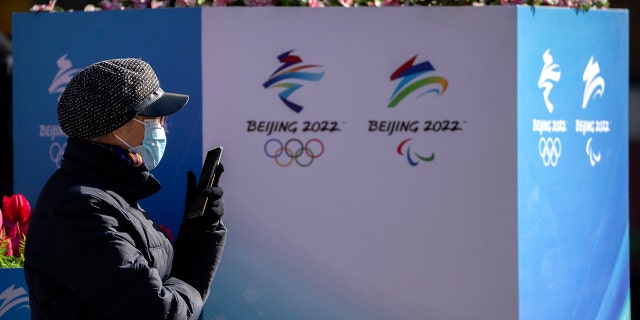 A woman wearing a face mask to protect against COVID-19 sits near landscaping decorated with the logos for the Beijing Winter Olympics and Paralympics on a pedestrian shopping street in Beijing, Saturday, Jan. 15, 2022.
(AP Photo/Mark Schiefelbein)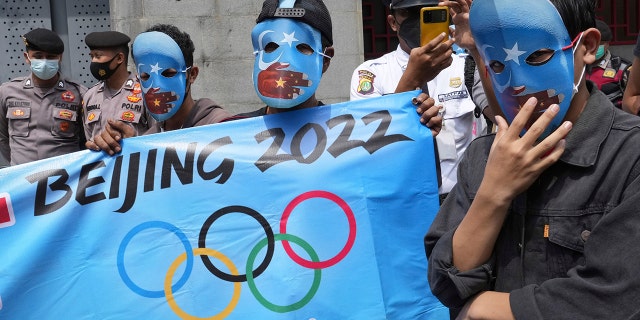 Student activists wear masks with the colors of the pro-independence East Turkistan flag during a rally to protest the Beijing 2022 Winter Olympic Games outside the Chinese Embassy in Jakarta, Indonesia, Friday, Jan. 14, 2022.
(AP Photo/Tatan Syuflana)
"Personal information collected by Beijing 2022 will not be disclosed unless the disclosure is necessary," the committee said. "Information of accredited media representatives will only be used for purposes related to the Olympic and Paralympic Winter Games."
Team USA was hardly the only country warned about potential Chinese surveillance.
Canadian athletes were also cautioned.
Sports Minister Pascale St-Onge told The Canadian Press that protecting laptops and cellphones was a priority.
The Dutch Olympic Committee said it was "anticipating Chinese surveillance during the games."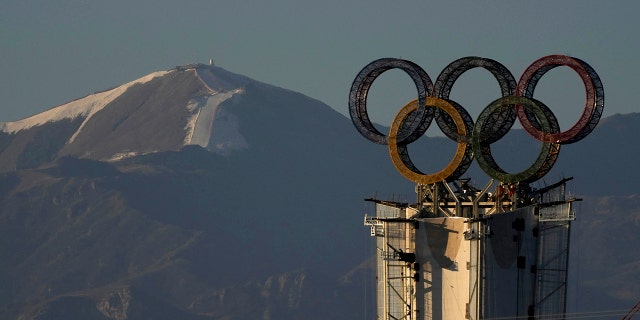 Olympic Rings assembled atop a tower stand out near a ski resort on the outskirts of Beijing, China, Thursday, Jan. 13, 2022.
(AP Photo/Ng Han Guan)
The Olympics are set to begin Feb. 4.
Source: Read Full Article