5 'The L Word: Generation Q' Season 2 Finale Predictions
As The L Word: Generation Q reaches the end of its second season, fans are wondering how the show intends to tie up all of the loose ends. Will Tina marry Carrie? Is Sophie going to break up with Finley? Are Dani and Gigi the real thing? Only time will tell, but here are five of the most interesting predictions so far about the finale of The L Word: Generation Q Season 2.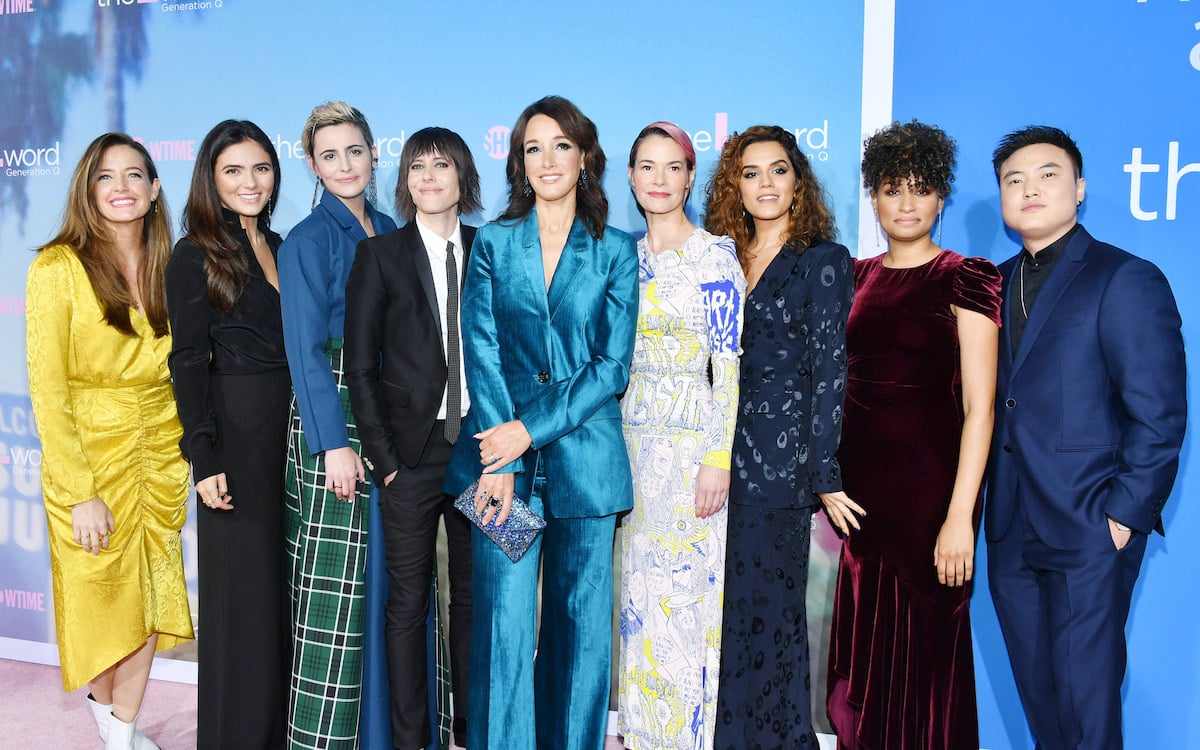 Prediction 1 of 'The L Word: Generation Q': Sophie and Finley split
Over the course of the season, viewers have watched Sophie develop doubts about Finley due to her lack of ambition and careless attitude. Now that she's realizing the depth of her problems, fans believe she could decide to break things off with Finley.
It's certainly possible. But at the same time, other Reddit users wondered if Finley would be the one to call it quits to focus on healing and rehab.
Prediction 2 of 'The L Word: Generation Q': Dani flips on her dad
In the latest episode of The L Word: Generation Q, Dani was being prepped for her father's trial, taking questions about his character and more. She's supposed to take the stand to speak on his behalf in the finale, as the trailer shows. But one theory says she'll decide not to testify.
"Dani finds out that her father did in fact do what he's accused of. Refuses to testify and watches him go to jail as Gigi's, 'Do you ever say no to him?' is put into play," the comment reads in part. "She is now CEO and head of the family with her father gone. She vows to do good in the world with their money and get her last name back in good view." The theory received a dozen likes, with several readers saying they could see it happening.
Prediction 3 of 'The L Word: Generation Q': Shane gets arrested
This one was a shock to read, but hear this person out. You know that scene where Shane and Tess took a rake from the poker table? Well, this theory says Shane could get busted for it, which could explain why Tess is so frantic and upset in the finale trailer. "Oooh I didn't think of the poker issue but I could see that," one fan wrote in response to the theory. "I like this one," said another.
We personally think there's a different issue facing Shane and Tess, but you never know.
Prediction 4 of 'The L Word: Generation Q': Tina and Carrie break up
Aside from Sophie and Finley, there are quite a lot of people who think Tina and Carrie will also split. They aren't exactly sure how it'll happen, but many believe it'll pave the way for Tina to get back with Bette.
"I don't see Tina and Carrie marrying," read one comment. "I do not think they should and I think Tina is whiney and jealous sometimes, but Bette is also toxic too. Maybe they can work things out together and end up having a healthier relationship, but who knows? Either way, I have a feeling that Bette and Tina making up, leaving Carrie devastated."
Prediction 5 of 'The L Word: Generation Q': Bette and Pippa won't work out
Anyone can see that Bette is still in love with Tina, whether she wants to admit it or not. She didn't respond when Tina asked her if she still had feelings for her in the latest episode, but the trailer depicts them having a serious conversation as Pippa watches from afar. The clip prompted a theory that "Bette and Pippa break up because Pippa also sees that Bette is still in love with Tina," earning several likes.
We'll see, though. Watch The L Word: Generation Q at 9 p.m. ET on Monday, Oct. 11 on Showtime.
Source: Read Full Article