Dallas Actors You May Not Know Died
"Dallas" aired for 14 seasons on CBS from 1978 to 1991. The primetime soap opera about the wealthy Ewing family delivered dishy drama that was water-cooler fodder week after week. The third season of the show in 1980-81 finished with the cliffhanger of the series lead, J.R. Ewing (Larry Hagman) being shot outside his office, per IMDb. For the next eight months, people all over the world wondered, "Who shot J.R.?" It was a viral moment long before the internet was in use.
It's been 30 years since the original "Dallas" went off the air, and in that time, the cast has, of course, aged. Many of its stars, like Patrick Duffy, Linda Gray, Victoria Principal, and Charlene Tilton are still alive, and Duffy, Gray, and Tilton have recent acting credits. Other stars of the classic television drama have died. Let's take a look at "Dallas" actors you may not know died.
Larry Hagman died from complications from cancer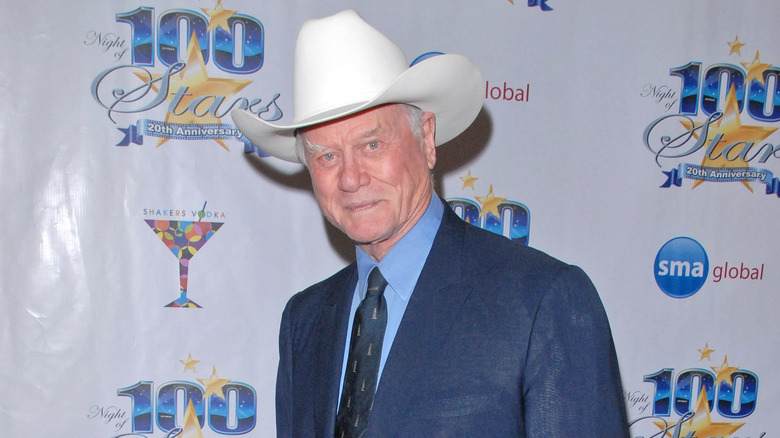 Larry Hagman played the scheming, devious J.R. Ewing on "Dallas" and on its spinoff, "Knots Landing." J.R. was ruthless in every area of his life from his oil business to his long-suffering wife Sue Ellen (played by Linda Gray). Hagman was a natural to play Ewing as he was a native Texan. He was born in Fort Worth, Texas in 1931, per IMDb.
Long before "Dallas," Hagman had another long-running television show and his character couldn't have been farther from J.R. Ewing. From 1965 to 1970 he played Major Anthony "Tony" Nelson on "I Dream of Jeannie." Hagman also appeared in a number of feature films, including "Superman," "Nixon," and "Primary Colors." He had recurring roles on "Nip/Tuck," "Desperate Housewives," and the revival of "Dallas" in 2012.
Hagman died in 2012 at the age of 81 due to complications of the cancer he was diagnosed with, per ABC News. His onscreen wife on "Dallas," Linda Gray, was at his bedside when he died. In a statement she released through her publicist, she said, per ABC News, "He brought joy to everyone he knew. He was creative, generous, funny, loving, and talented, and I will miss him enormously. He was an original and lived life to the fullest."
Barbara Bel Geddes died from lung cancer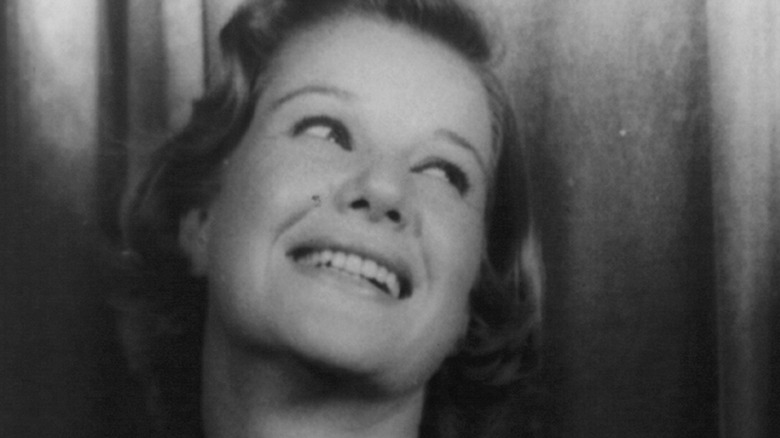 Barbara Bel Geddes played Ellie Ewing, the Ewing family matriarch and mother of J.R. and Bobby (Patrick Duffy). She was an established actress in her late '50s by the time she was cast on "Dallas." She was actually the first person to be cast on the primetime soap opera, per her official website. When Larry Hagman heard Bel Geddes was going to play his mother, he said, "Well, that's a touch of class … she was the glue that held the whole thing together," per the Tampa Bay Times.
Bel Geddes was born in New York City in 1922 and started acting when she was 18 in the Broadway production of "Out of the Frying Pan." She appeared on four episodes of "Alfred Hitchcock Presents" from 1958 to 1960, including the classic episode "Lamb to the Slaughter," in which she played a housewife who killed her husband by bludgeoning him with a frozen leg of lamb that she then cooked and ate, per her official website. Bel Geddes was an Oscar nominee for her work in "I Remember Mama" in 1948, per IMDb. She is also the only "Dallas" cast member to receive an award for her role. In 1980, she won the Golden Globe for Best Performance by an Actress in a Television Series — Drama and Outstanding Lead Actress in a Drama Series.
Bel Geddes was a lifelong smoker and died of lung cancer at age 82 in August 2005, per The New York Times.
Ken Kercheval died after a long illness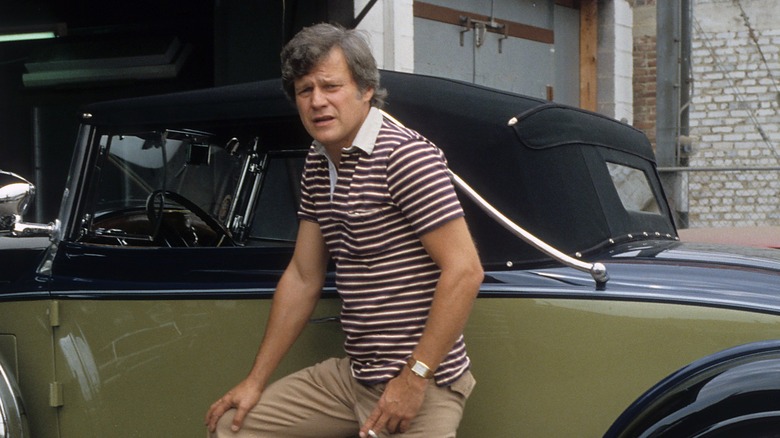 Ken Kercheval played J.R. Ewing's nemesis Cliff Barnes for all 14 seasons of "Dallas" and on the 2012 revival, making him the only cast member besides Larry Hagman to do so. In real life, Kercheval called Barbara Bel Geddes his best friend and he was also close friends with Hagman, per the Chicago Tribune.
"Dallas" wasn't the only soap opera Kercheval was on. His first role on television was as Dr. Nick Hunter on "Search for Tomorrow" in 1966. He also appeared in the soaps "The Secret Storm" and "How to Survive a Marriage," per IMDb. He also appeared in a number of "Perry Mason" movies, "Matlock," "Starsky and Hutch," "Kojak," and "The Love Boat."
In 1994, Kercheval was diagnosed with lung cancer and had part of one lung removed. He was a life-long smoker and died in April 2019 at 83 after a long illness, per Variety.
Jim Davis died of complications of multiple myeloma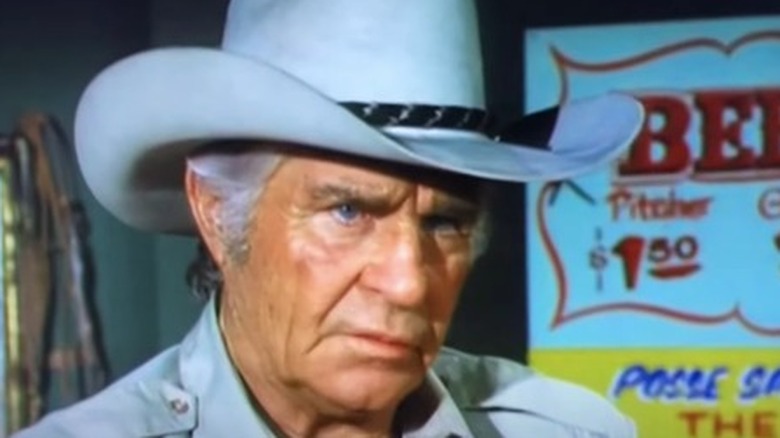 Jim Davis played Jock Ewing, the Ewing family patriarch, husband to Ellie Mae, and father to J.R. and Bobby on the first four seasons of "Dallas." He died in 1981, which caused the writers to scramble to write that into the show. He was 71 years old, though several obituaries at the time claimed he was 65, including The New York Times. The role of Jock Ewing was not recast after Davis' death. It was written into the show that Jock died in a helicopter crash.
Davis was born in Edgerton, Missouri, in 1909. His first credited film role was in 1945's "What's Next Corporal Hargrove." Davis appeared in a number of classic Western television series and films including "Gunsmoke," "Death Valley Days," "Wagon Train," "The Big Sky," "Stories of the Century," "Big Jake," and "Brimstone," per IMDb.
Davis died of complications of multiple myeloma in his sleep on April 26, 1981.
Howard Keel died from colon cancer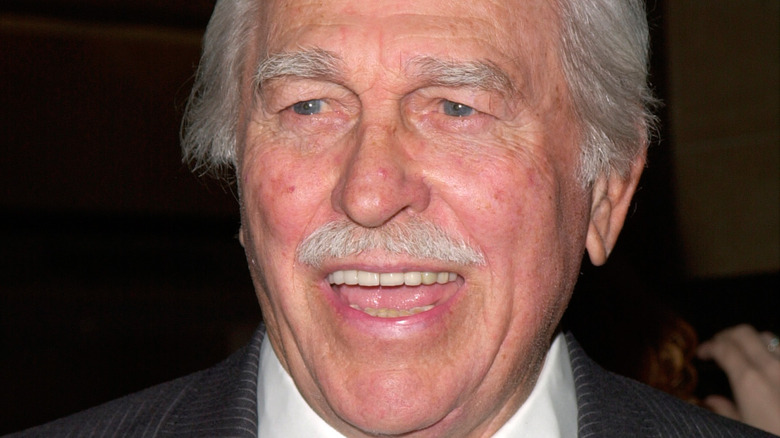 After the death of Jim Davis/Jock Ewing, "Dallas'" writers gave Barbara Bel Geddes/Ellie Ewing a new romance. Howard Keel was cast as Ellie's second husband Clayton Farlow. He was introduced to the Ewings through his son Steven "Dusty" Farlow who was dating Sue Ellen Ewing. He was on "Dallas" from 1981 to 1991.
Keel was born in Gillespie, Illinois, in 1919. He got his start in a number of musicals in the 1950s, including "Annie Get Your Gun," "Seven Brides for Seven Brothers," "Showboat," and "Calamity Jane," per IMDb. When "Dallas" came along, Keel's career had been mostly dormant for a while. "Dallas" reignited his career and brought in whole new generation of fans, per Variety.
Like many of his former "Dallas" cast mates, Keel died as a result of cancer. He was diagnosed with colon cancer just six weeks before he died in November 2004, per Variety.
Source: Read Full Article