'Delivery Knight': Kim Woo-bin Makes His Awaited Return to K-Dramas Since Cancer Recovery
The Heirs Korean drama actor Kim Woo-bin returns to the small-screen with Netflix. The actor gained fame for many of his standout characters in School 2013 and a leading role in 2016. Kim took a break from acting after being diagnosed with cancer in 2017. While being a narrator in a movie in 2021, Kim returns to K-dramas in Netflix's upcoming Delivery Man.
Kim Woo-bin received cancer treatment after diagnosis in 2017
Besides his acting career, Kim Woo-bin was also in the spotlight for his long-term relationship with Hometown Cha Cha Cha actor Shin Min-a. They started dating in 2015 and faced scrutiny from fans. But Kim would face a new challenge when diagnosed with nasopharyngeal cancer in 2017.
According to The South China Morning Post, his agency Sidus HQ released a statement. "Thankfully, they said it's not too late to receive treatment, so he has started radiation therapy and is taking medication," said his agency. Kim underwent treatment for his cancer and focused on his health for two years.
In 2018, The Korea Times reported Kim underwent three chemotherapy treatments and 35 radiation treatments. During that time, the actor halted his career. Fans now get to see his grand return to the small-screen as he will star in a new Netflix dystopian K-drama.
Kim Woo-bin, Esom and Kang You-seok will star in Netflix's 'Delivery Knight'
Kim makes his return in a new leading role. According to Soompi, the cast for Netflix's Delivery Knight has been confirmed. The actor will star as the leading character in the dystopian future K-drama. The webtoon-based drama centers around a distant future where delivery men are a vital part of society.
Delivery Knight takes place in 2071 where pollution has become so severe that society cannot live without respiratory systems. The K-drama focuses on a main character's unfolding story. He is known as delivery knight 5-8. The character is a gifted fighter and meets a refugee who also dreams of becoming a delivery knight.
According to Soompi, "As Korea undergoes desertification, the remaining 1 percent of humanity has become stratified, and delivery knights have come to play an extremely important role in society." Kim will star alongside actors Esom from Taxi Driver and Kang You-seok from Once Again.
Actor Kim is known for his heartbreaking role in 'Uncontrollably Fond'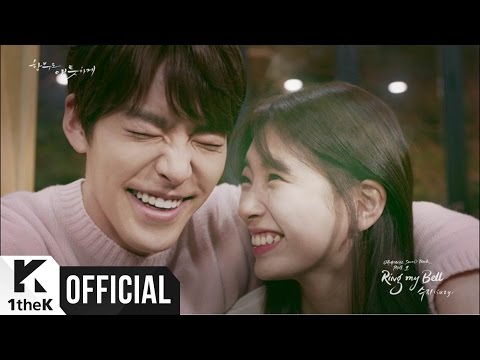 When new fans get involved in K-dramas, a must-watch is The Heirs from 2013. The teen romance K-drama fulfills all the necessary tropes fans adore. The female lead gets the opportunity to attend a prestigious high school and catches the eye of the most popular guy in school.
The K-drama also had a love triangle with the school's bad boy, played by Kim. The Heirs skyrocketed Kim's career into the spotlight. He later gained more recognition in his most prominent leading role in 2016's Uncontrollably Fond.
Kim played the role of Shin Joon-young. He starred alongside Bae Suzy as Noh Eul. In their youth, the two characters were friends, but ill fate tore them apart. Years later into adulthood, they remeet but have bitter feelings toward each other when Noh Eul is tasked to film a documentary about his life as an actor and singer.
K-drama fans fell in love with the main characters' complex love story. But the drama also breaks the rules and has an emotional ending that requires a tissue box.
Source: Read Full Article