Director Chris Columbus on What 'Harry Potter' and 'Home Alone' Have in Common
Chris Columbus, director of Harry Potter and the Sorcerer's Stone, is opening up about the two Harry Potter franchise movies he directed. And in a surprising revelation, he shares what those movies have in common with his earlier smash hit Home Alone. Here's what he had to say about what Daniel Radcliffe and Macaulay Culkin's movies have in common. 
Chris Columbus, director, sought a timeless look for 'Home Alone' and 'Harry Potter'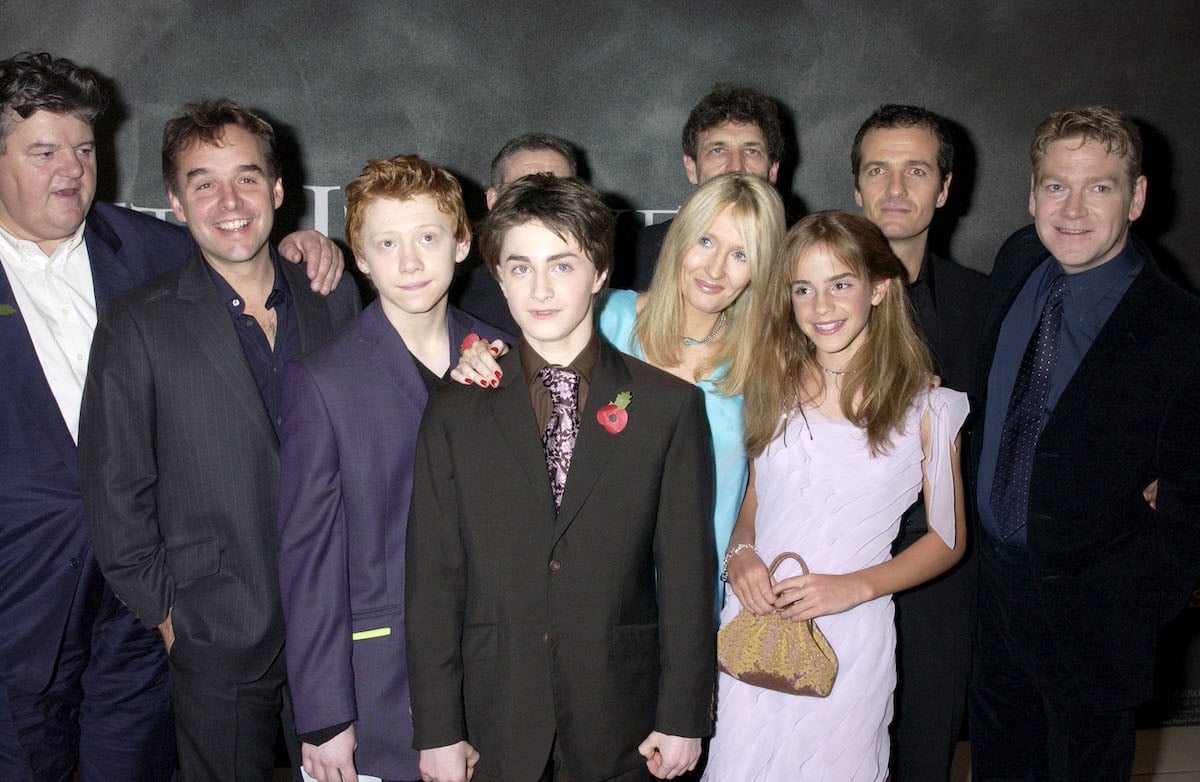 Years before he tackled the Harry Potter movies, Columbus found himself at the helm of what became a major holiday classic.
Columbus told Polygon that casting an unknown actor for the raucous 1990 Christmas comedy Home Alone was of the utmost importance. It not only brings a natural element to the performance; additionally, he says it adds to a movie's "timeless" appeal, which he claims is essential. 
"I said to each of my department heads [on Home Alone], I want this film to feel timeless," he told the site. "In other words, I don't want someone to turn it on 25 years from now and it feels dated. I want it to feel as if it were made yesterday. Everything from the wardrobe to the wallpaper — everything had to feel like it had a timeless quality."
And that's exactly why Home Alone endures as a seasonal classic. Furthermore, Columbus said he carried that with him to the 2001 set of Harry Potter and the Sorcerer's Stone.
"We brought that sensibility to Harry Potter," the director said. "The goal was, if you're in Hogwarts, you may not be able to tell what year this movie was shot. This could have been shot in 1956, maybe 1977. Maybe it was shot in 2020. And that's the thing I'm most proud of: You can't really pinpoint it."
Director Chris Columbus similarly cast lesser-known actors for the 'Harry Potter' franchise and 'Home Alone' 
While Harry Potter and the Sorcerer's Stone certainly created stars, Chris Columbus says that's exactly what he was avoiding when he cast the film. In a separate interview with Jake Hamilton of Jake's Takes, Columbus said he was looking for "green" actors as part of the effort to make the films timeless. He once again emphasized the connection to Home Alone.
"I wanted to go with an original, sort of very green cast," he told Hamilton. "It's like we did on Home Alone with Macaulay Culkin, because they bring a sense of naturalism and honesty in their performances, even though it's sometimes a little tough to get the performances. But when you get them, it's something real, and that's great."
Columbus took it a step further while speaking with Polygon, slamming the jaded performances of kids who already have a lot of on-screen experience at a young age.
"When it came to casting the Potter kids, I wanted that same sort of realism," he said. "What happens when you cast an actor who has not had a lot of experience is that they bring in a tremendous amount of reality, naturalism, and comedy based on instinct, not based on the fact that they've done seven years of a Nickelodeon show. So for me, [the goal] was finding these unknown actors who could basically become these characters."
Both 'Home Alone' and the 'Harry Potter' movies are considered classics
Home Alone is over 30 years old, and the first of the Harry Potter movies is now 20 years old. But both films managed to endure. And a lot of that is due to Chris Columbus' instincts in designing and casting the movies.
They have that timeless feeling he sought; neither is dated in a way that would make them obsolete.
In the same vein, he also said that filmmakers should leave classic movies alone. "In this version of Hollywood that we live in, everybody is remaking everything, and rebooting everything," he said. "I mean, there's a Home Alone reboot coming out. What's the point?"
Indeed, when movies have been carefully crafted for timeless appeal, what is the point? Chris Columbus movies Home Alone and Harry Potter 1 and 2 are great examples that hold their own.
Source: Read Full Article