Do 'American Idol' Fans Even Want All of the Judges Back?
The original singing competition show, American Idol, initially aired in 2002 and is still going strong. The show has launched the careers of several superstars (while some other show winners experienced careers that fizzled out) and gone through many different judging panels. Through it all, the show has remained as entertaining as ever.
Recently, show presenter Ryan Seacrest opened up about whether or not the current judges would be coming back for the new season, and his comments have left some fans shaking their heads.
Who are the current 'American Idol' judges?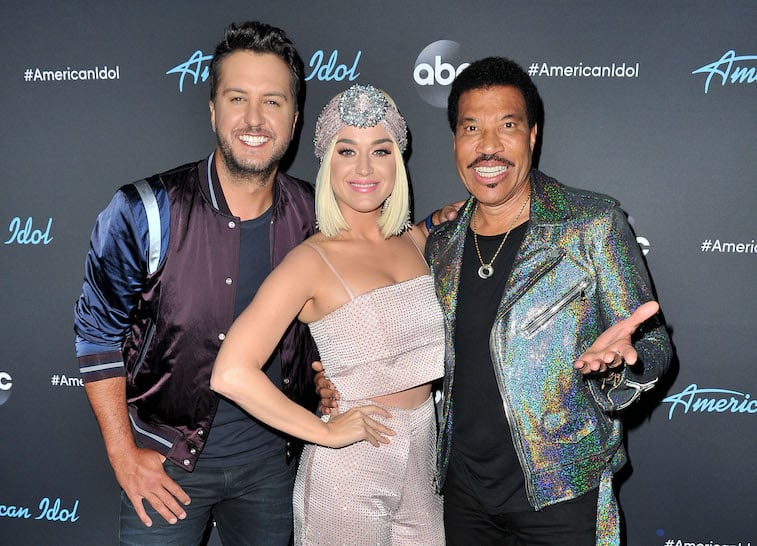 When American Idol originally premiered in 2002, the judge's panel included the now-iconic lineup of Paula Abdul, Simon Cowell, and Randy Jackson. For eight seasons, the original judges presided over the show, casting their votes about which talented (and not-so-talented) singers should remain in the running for a shot at superstardom. Nothing lasts forever and after the eighth season, the original team started to disband.
By this time, American Idol was a hugely popular show and had the clout to bring in even more famous faces to sit at the judge's table. Over the past few years, American Idol's judges have included Jennifer Lopez, Steven Tyler, Nicki Minaj, Mariah Carey, Keith Urban, and Harry Connick, Jr.
In the sixteenth season of the show, the new lineup was introduced as chart-topping singer Katy Perry, iconic musician Lionel Richie, and country star Luke Bryan. This particular judging panel lasted through the sixteenth and seventeenth seasons.
When the eighteenth season was confirmed, with a premiere date of January 2020, viewers immediately started to wonder if Perry, Richie, and Bryan would be returning with the show.
Many viewers don't like Katy Perry
From the moment her casting was announced, Katy Perry has caused controversy. Her sky-high salary was an early point of contention, with fans wondering if she was really worth that much to appear on the show. During her time on the show, viewers have taken issue with the way Perry seems to flirt with the contestants on a regular basis, with one particular incident, where she surprised a young boy with a kiss that was his first one ever, drawing ire from people all over the world.
Another problem that viewers seem to have with Perry is that she often seems intent on drawing attention away from contestants and to herself instead. Her personality doesn't seem to jive especially well with the format of the show, in the opinion of many.
While other American Idol judges have certainly received their fair share of online hatred, Perry's presence on the show did seem to have a negative effect on the numbers. The show's ratings are not as good as they once were, and bringing Perry back for the eighteenth season might make them plummet even further.
However, Seacrest's May 2019 interview seemed to confirm that all the judges were in talks to return for the new season – including Perry, although he didn't call her out by name.
Will people watch the show if Perry returns?
While nothing has been officially announced, it seems likely that Katy Perry, along with Lionel Richie and Luke Bryan, will be coming back for the eighteenth season of American Idol.
It is still possible that showrunners could surprise fans and announce a whole new lineup, but if all three judges are ready and willing to return, that is likely much easier than trying to cast a new lineup at this stage.
Whether or not Perry's continued presence on the show will cause bad ratings remains to be seen, but it is very possible that if the show suffers greatly in the new season, some drastic decisions might have to be made.
Source: Read Full Article