'Power Book II: Ghost': Season 2 Character Posters Reveal a Ton About What's Next
Power Book II: Ghost is set to launch its second season soon. The Power spinoff series follows Tariq St. Patrick (Michael Rainey Jr.) in the aftermath of his father, James "Ghost" St. Patrick's (Omari Hardwick) death. Tough Tariq is supposed to be focused on his studies as a college student, he has found himself entangled in the Tejada crime family's business.
In season 1, Tariq was pushed to his limits. Now, amid the release of new character posters for season 2, it appears that all of the major players on Ghost will be grappling with a ton.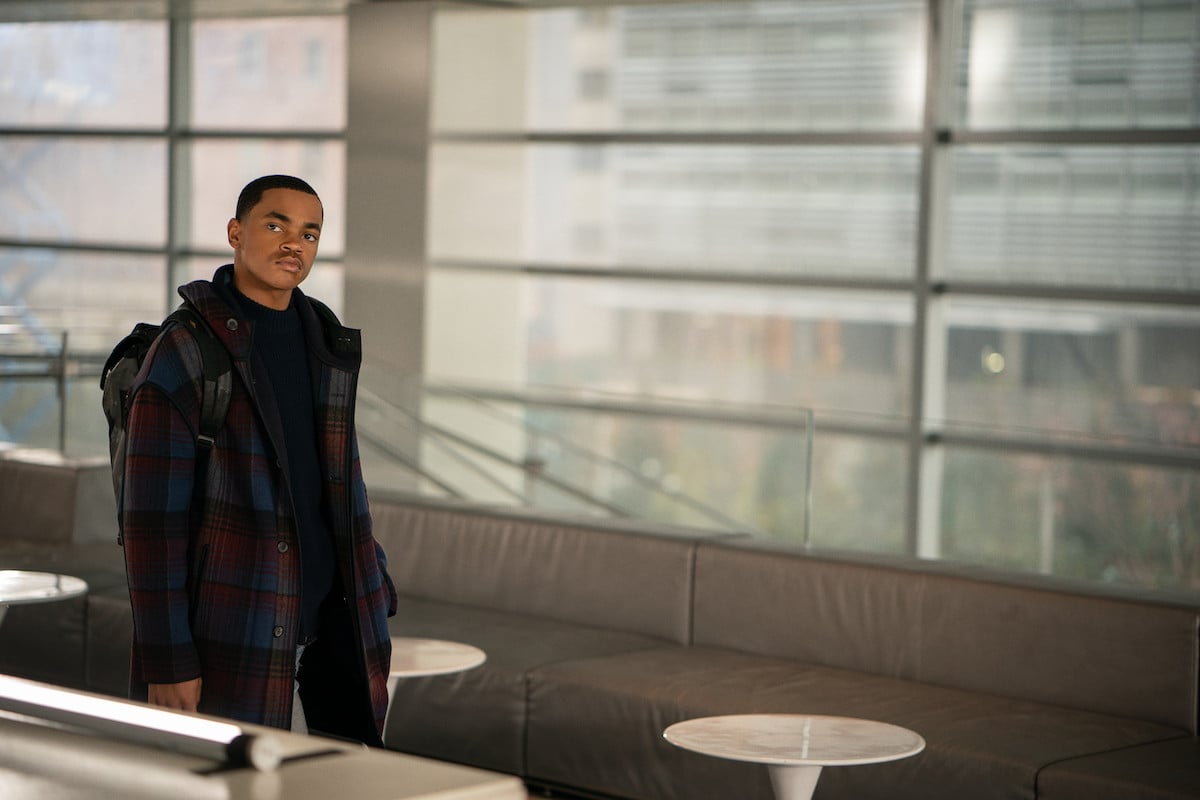 When will 'Power Book II: Ghost': Season 2 premiere?
The second season of Ghost is set to debut on Nov. 21. As fans know, at the end of season 1, Tariq murdered Professor Jabari Reynolds (Justin Marcel McManus) in an effort to keep his drug business and his dealings with the Tejadas a secret. Now, the world that he's built on campus is about to crash into the one he's built in the streets.
"Where we had begun an encroachment of his drug life into his school life with the incidents that took place in episode 8 with the attempt on his life and the body in the pool, now his whole drug life is crashed into his campus life in a real way," Power creator Courtney Kemp told Entertainment Weekly. "And Tariq definitely feels like he's walking around as a ticking time bomb. His relationships are going to get more complicated, and while that's all happening he's still got a love life."
Season 2 character posters reveal what's next
It appears that Tariq won't be the only Power Book II: Ghost character dealing with a great deal. Cane Tejada (Woody McClain), who was exiled from his family in season 1 will be regaining his respect. Tariq's best friend and roommate, Brayden Westen (Gianni Paolo) has proved his loyalty to Tariq. However, it appears that it might not last.
We know that Monet Tejada (Mary J. Blige) is on the outs with her husband Lorenzo (Berto Colon) in season 2, so deception is going to be something she's grappling with. Davis MacLean's (Method Man) ambitions are also only going to get larger this season.
"In the second season, Tariq's journey with the Tejada family will get even more complicated — and more dangerous — as he begins to understand the man he's going to become," Kemp told TVLine.
Tariq will be forced to align himself with some new allies in Power Book II: Ghost': Season 2
Since it looks like Brayden's loyalty will be tested and because Tasha (Naturi Naughton) is in witness protection, Tariq is going to have to turn to other sources for help. Unfortunately, it appears that his new allies will be people he should never trust.
"He turns to those wielding power and influence: Davis MacLean and his new partner, Cooper Saxe, as well as Rashad Tate," a Starz press release reads via TV Line. "All of these options come with a steep price."
Tate in particular is someone that Tariq should never put his faith in. However, since he clearly distrusts the Tejadas it may be his only option.
Source: Read Full Article