'Stranger Things' Season 4: Fans Feel Ripped Off By 'Exclusive Content' Promised by Walmart, Call it a 'Massive Disappointment'
Earlier this year, fans were buzzing with excitement about some exclusive content from Stranger Things Season 4. Walmart released the message with a retro-inspired cassette player. However, now that fans have finally gotten their hands on the cassette player and the content that goes with it, only to be disappointed with the reveal. 
Walmart and Netflix teamed up and promised fans exclusive content from 'Stranger Things' Season 4
Stranger Things teamed up with Walmart in October of 2021. Walmart advertised a Crosley Cassette Player bundle with hopes people could gift these to fellow Stranger Things fans for the holidays. The set includes a blue cassette player and one cassette labeled "Top Secret, Do Not Share" on one side and "Off The Record" on the other. They also promised one of the cassettes held exclusive content from Stranger Things Season 4.
Walmart's website reads, "Strange things are happening in Hawkins! Transport yourself there with this Walmart Exclusive Crosley Cassette Player bundle, including a cassette tape with a secret voicemail left by a mysterious figure from the upcoming season 4 of Stranger Things!"
Shipping quickly became an issue. Most people spent weeks waiting for the product even though they were supposed to be available to ship by Nov. 15, 2021. Many buyers didn't receive the cassette player before Christmas, but the excitement in the Stranger Things fandom remained high.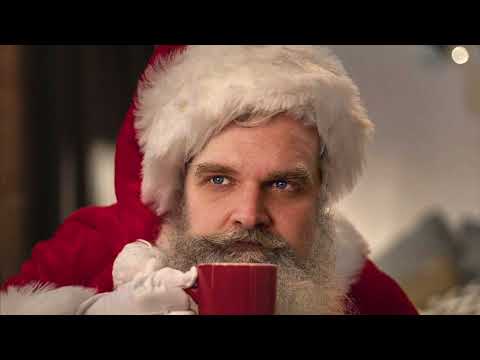 The 'Stranger Things' Season 4 exclusive content wasn't so 'exclusive'
For weeks, Stranger Things fans speculated about the exclusive content hidden on the tape. People hoped for another clue to one of the storylines in Stranger Things Season 4, but other fans remained skeptical. With such a long wait between seasons 3 and 4, excitement for the upcoming season is higher than ever before. A buyer finally received the product and relayed the secret content. Although, only one word comes to mind regarding fans' reactions: disappointment.
The Stranger Universe YouTube channel received a video of a fan revealing the message on the tapes. "Hello, this is Yuri of Yuri's Fish and Fly. Would you like to book a trip with me and perhaps together we soar the Arctic and fish with the polar bears? I'm sorry, are you speaking? I cannot hear you because this is a pre-recorded message, you peanut brain. I got you, I got you good. I must be very busy now, perhaps with a customer, perhaps with my beautiful Katinka, but I'm pleased to book a trip for you at other time for a good, fair price. Much more fair price than Jerry's Arctic Boat Charters. Just leave a number and I will call you when less busy."
Fans called the message a 'massive disappointment
The message is the same audio fans heard when Netflix sent a few people Russian dolls with a phone number written on a piece of paper tucked inside. Not only is the message repeat of what fans already heard, but it also gave little insight into anything about Stranger Things Season 4. 
Mrs. Strange calls the message a "massive disappointment," and fans agree.
One Redditor wrote, "What a ripoff… I mean, collectible I guess but.. a major letdown."
Another user replied, "I feel bad for the people that paid money for this thing hoping for something actually exclusive."
Who is Yuri in the upcoming season of the series?
Fans don't know much about Yuri, played by Nikola Djuricko, in Stranger Things Season 4. According to Netflix, "Yuri is a seedy and unpredictable Russian smuggler who loves bad jokes, cold hard cash, and crunchy style peanut butter."
The video also states other sources "heavily implied that Yuri helps sneak Murray and Joyce into Russia to help rescue Hopper."
For now, fans will just have to wait and see how this character's storyline pans out. Stranger Things Season 4 premieres in the summer of 2022.
Source: Read Full Article