This Is Why Ashley Judd Doesnt Have Any Children
Ashley Judd has an illustrious IMDb profile, having featured in films such as "Double Jeopardy," "Where The Heart Is," "Heat," and "A Time to Kill," but she's also made a name for herself as a political activist, humanitarian, and wildlife ambassador.
In 2017, she was one of the first to speak out against Harvey Weinstein as part of the #MeToo movement, according to E! News. She also openly supported Barack Obama, and in 2020, she appeared in a video to endorse Democratic presidential candidate Elizabeth Warren, according to the New York Times. Her Instagram profile proudly proclaims that she is a "UNFPA Goodwill Ambassador" and "lover of the endangered, egalitarian bonobos."
With such a busy schedule, you may be wondering how she balances her work and family life, and the answer is, well, she doesn't have to. In her memoir "All That Is Bitter and Sweet," Judd reveals that she and her ex-husband Dario Franchitti were often asked whether she has children. "I usually laugh and say, 'No, we have pets," she wrote. "This is the truth — in our household, animals are full family members — but the whole story is far more complicated."
So, what is the real reason Ashley Judd doesn't have any children? Read on to find out.
Ashley Judd feels it's selfish to have her own children when so many need love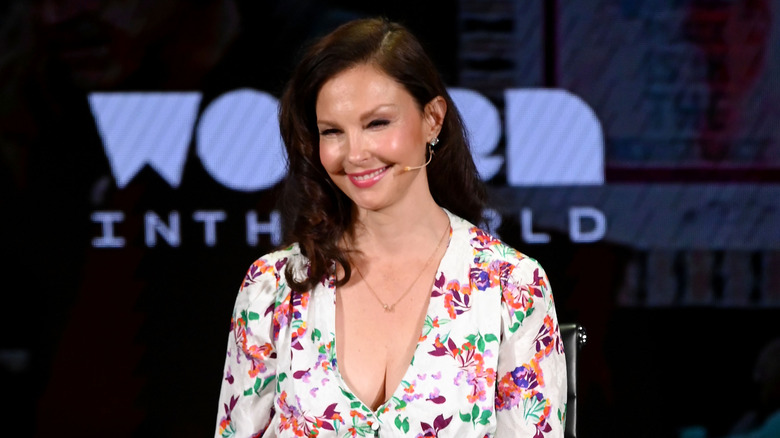 From as young as 18 years old, Ashley Judd knew that didn't want to have any children of her own, according to her memoir. "The fact is that I have chosen not to have children because I believe the children who are already here are really mine, too," she wrote. "I do not need to go making 'my own' babies when there are so many orphaned or abandoned children who need love, attention, time, and care."
She went on to reveal the details of an argument she'd had at a young age with a childhood friend, where she'd said that, "Folks with our awareness and ability to contribute should … focus on the children already born and suffering so needlessly." She added that it is "selfish for us to pour our resources into making our 'own' babies when those very resources and energy could not only help children already here, but through advocacy and service transform the world into a place where no child ever needs to be born into poverty and abuse again."
Her memoir was written in 2011, but Judd maintains in the book that "My belief has not changed. It is a big part of who I am."
Ashley Judd has 'adopted' many children throughout her life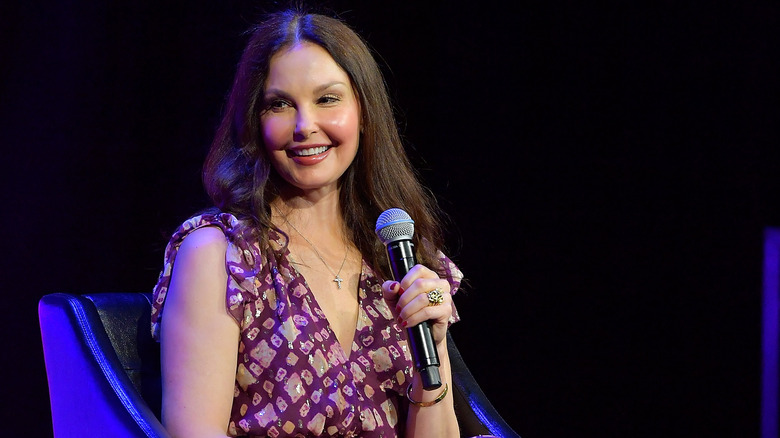 Despite not having any kids of her own, Ashley Judd feels a great deal of love for children, and wrote that "Over the years, I have quietly 'adopted' many children in America and in different parts of the global South… sending money for health care, food, schooling, and shelter in ways that are appropriate for the places where they live and which improve their chances for better lives."
In 2002, she was given the unique opportunity to "join just the right campaign [with] an opportunity to impact — beyond donations — the lives of millions of children and young people I already considered part of my own family." She became the global ambassador for YouthAIDS, the HIV/AIDS prevention programs at Population Services International (PSI), traveling around the world to represent the organization. "This seemed like an enormous request, but I was intrigued," she wrote. "What I could not yet know was that this … would not only be a rich, life-changing education, but would also launch me on the path toward my own healing."
Of course, her ability to travel the world had to be put on hold when Judd experienced a freak accident that broke her leg in several places. But she's mentioned on Instagram that she's walking again will hopefully be back at it again soon.
Source: Read Full Article