Times Megan Fox Shut Down A Sexist Comment
She isn't your typical Hollywood star. And subsequently nobody should expect that the times Megan Fox shut down a sexist comment could be considered anything close to typical, either. Fox's incredible good looks combined with her career trajectory — horror flicks and action films and teen comedies, oh my — have meant that she's been routinely objectified in ways she often had no say in. But she's also repeatedly proven herself to be an outspoken celebrity who isn't afraid to articulate her truth.
Some of the sexist comments about her have been made to her face, giving her a chance to respond right away (and flex her quick wit and intelligence as she does so). Other times, they happen behind her back, and when she replies one of her searing replies, it comes way after the fact. These instances highlight the frustrations of a woman who has been ruthlessly picked apart and disrespected, but has been expected to just let it roll like water off a duck's back.
Because she was beautiful. Because she was mouthy. Because she was famous and female and fodder for an industry which often thrived off reducing attractive young women to docile objects, only to discard them the second they had anything to say about it. Here are all the times Megan Fox refused to be part of that system.
Megan Fox won't stand for ageist remarks about her relationship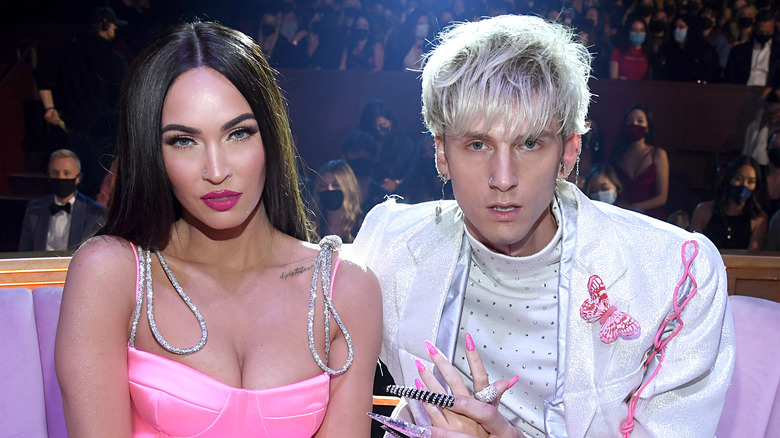 In the summer of 2020, Megan Fox was subjected to some major gossip mill scrutiny when she and Machine Gun Kelly went public with their relationship. The "Jennifer's Body" star had ended her decade-long marriage from Brian Austin Green earlier that year and appeared to be supremely happy with the youthful superstar who she called her "blonde angel baby" in an Instagram post. Speaking to InStyle, Fox revealed that she'd endured a lot of sexist comments since getting together with the "Bloody Valentine" singer due to him being younger than her — by all of four years.
"People want to act like I'm dating a younger man," she said to the outlet. "He's 31 and I'm 35." Damning the criticism she receives as being indicative of "the patriarchy," Fox added that she appreciates how Kelly has "lived like he's 19 his whole life" but that the comments she receives about the age gap would never happen to a man. "No one would blink twice if George Clooney was dating someone four years younger," she suggested. (Or how about if he married someone 17 years younger?)
Which is a fair and reasonable point when you consider that an actor like Leonardo DiCaprio has enjoyed an entire career's worth of dating supermodels — sometimes several decades his junior — without setting off the "young partner" alarm equipped into every tabloid office.
Oh, and Megan Fox won't stand for mom-shaming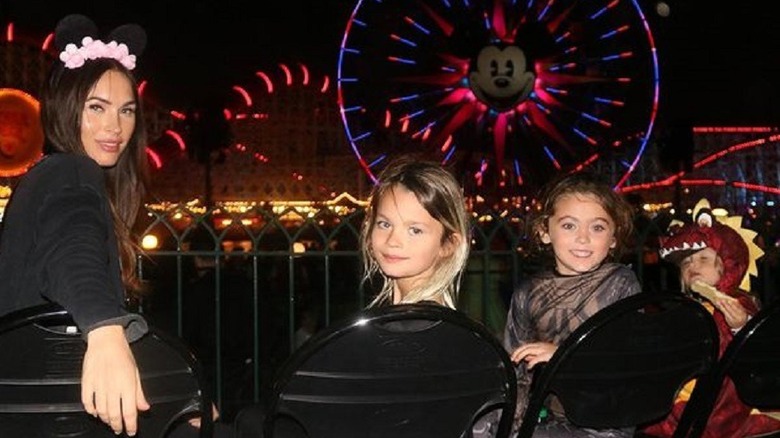 Adding onto the no doubt expansive list of complaints Megan Fox has about the patriarchy (we feel ya, pal) are the double standards at play when people criticize her parenting choices as opposed to those of her former husband Brian Austin Green. During their marriage, the two stars welcomed three children together, and as Fox shared with InStyle, people will regularly ask her where her kids are whenever she happens to be out and about without them. It's a question riddled with, as she put it, "so much judgment." However, she has the perfect response for those who dare to ask her such an "archaic" question: "Do you ask their dad when he's out?"
As she said to the magazine, people don't expect a "dad to be with the kids all the time" but moms are "supposed to not be seen" without them. "They have another parent," she said. "I have to leave and sometimes I don't want them photographed and they don't come with me." 
It's especially frustrating when you consider just how hard Fox works to protect her children from being overexposed in the media. Surely it's good parenting to want to keep your kids away from paparazzi and the tabloids? The actor told InStyle that she's especially eager to shield her eldest Noah from the "mean, awful people" who criticize the gender neutral child online for wearing dresses. 
Megan Fox didn't mince words about Disney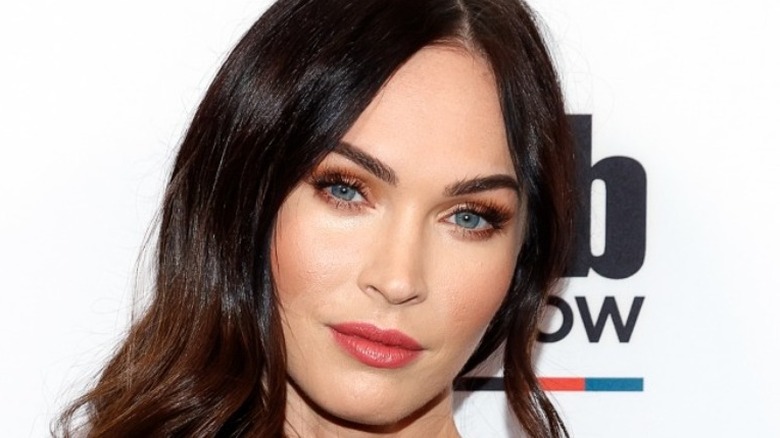 In 2007, "High School Musical" star Vanessa Hudgens was embroiled in scandal when a nude photo she took was stolen and leaked online. Disney apologised for the "unfortunate" event, as did Hudgens who shared her "regret" for having taken the intimate and private image (via People). A year later, and Miley Cyrus was similarly having to apologise for a semi-nude portrait. This time, it was a photo of the then 15-year-old star taken by Annie Leibovitz for Vanity Fair in which she (gasp!) had an exposed back (via The Guardian). 
Speaking to GQ in 2008, Megan Fox had plenty to say about both incidents and the double standard of making teenage girls apologize for their own bodies while also encouraging them to "wear belly shirts." Furthermore, why should you have to feel regret for someone else's actions — especially when you are the victim? "You shouldn't have to apologize," Fox said. "Someone betrayed Vanessa, but no-one's angry at that person. She had to apologize. I hate Disney for making her do that. F**k Disney."
Fox was clearly ahead of her time in this assertion. In 2020, Hudgens reflected on the incident with Cosmopolitan and described it as being "really traumatising" — in 2007 she suggested she was merely "embarrassed" by it (via People) — meanwhile Cyrus rescinded her apology completely. Sharing the New York Post front page about her photo on Twitter in 2018 (headline: "Miley's Shame"), Cyrus had added the caption, "I'm not sorry."
Ask stupid questions, Megan Fox will give you stupid prizes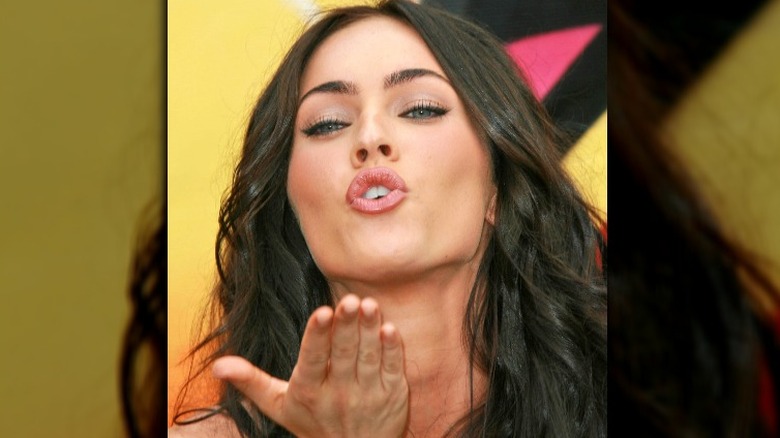 If you are a diehard Megan Fox fan, then you are well aware that she's very into comic books and that "Teenage Mutant Ninja Turtles" was, as she said in Entertainment Weekly, "such a big part of my childhood." You'll likely also know that she has a sharp wit and isn't afraid to speak her mind as and when somebody does or says something stupid. So when an MTV interviewer decided to ask her opinion on whether she thought it was time for there to be a solo female superhero film (there wasn't one in development at the time), she gave the perfect verbal eye-roll of a response. 
"Do you think I would answer anything but 'yes' to that question?" Fox deadpanned. The interviewer, seemingly recognizing the absurdity of the inquiry, immediately started laughing, and the audience applauded Fox's pithy riposte. She continued, "Do you think that I'd be like, 'No, it's not time for women to be in movies. Let's take it back 50 years'?" Point taken. 
In 2021, Fox told InStyle that she's "always wanted to play" a few of her favourite DC and Marvel superheroes and posited that she "should probably start manifesting" to make it happen ASAP. Should the universe acknowledge her vision board for such a role then we only hope she's given the lead in the solo female superhero movie she deserves at this point. 
Megan Fox sure has some great zingers about Transformers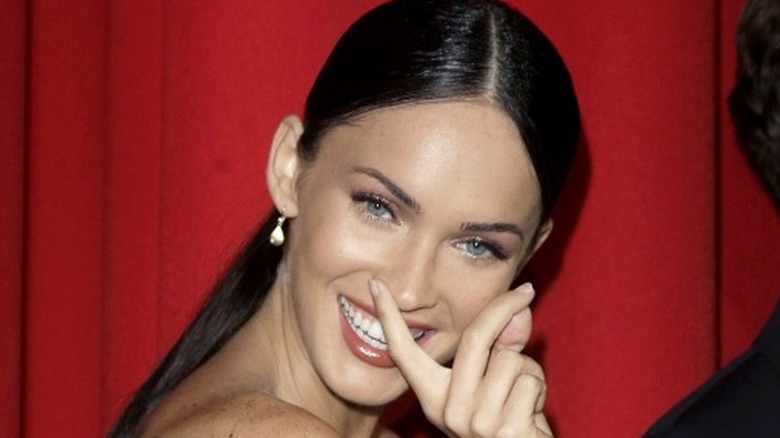 Known for her searing sense of honesty in interviews, Megan Fox may also be the queen of the glib retort, too. During an interview with GQ, Fox threw her sarcasm engine into warp drive when conversation turned towards "Transformers 2," which she was filming at the time. Some might even say her words stung like a Bumblebee. 
When the interviewer asked if there would be more to her "Transformers 2" role than the super sexualized character she played in the first "Transformers" flick, she offered arguably one of the greatest "of course not" replies: "'Transformers 2' is directed by Michael Bay." And when GQ asked if the "robots seem more human this time" in "Transformers 2," Fox had another response ready to go.
Undeterred and staying on topic, she wisecracked, "You weren't concerned about them making the humans seem more human?" It's worth noting that during production and promotional duties on "Transformers 2," Fox grew more and more agitated by the franchise and her role in it. During interviews, she'd openly mock the films and Bay's focus on the three B's: boobs, butts, and blowing-stuff-up. This being Hollywood, her attitude didn't go down so well.
Now, about that letter to Megan Fox from the Transformers crew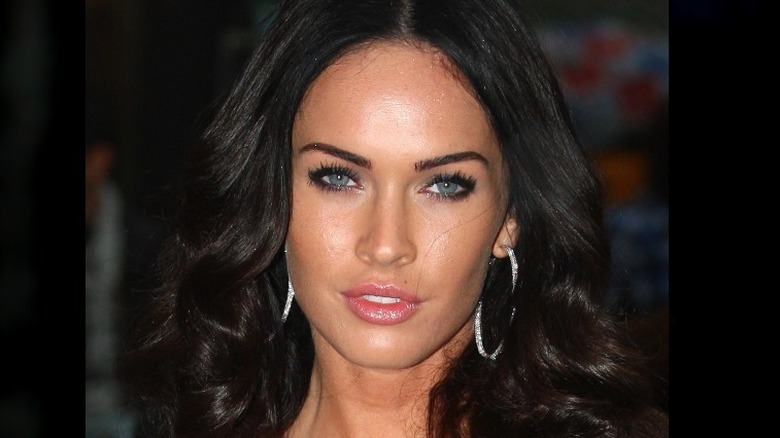 By the time "Transformers 2" was released, Megan Fox's mockery of the "Transformers" film franchise had culminated in the star comparing director Michael Bay to being "like Hitler on his sets" and a "nightmare to work for" in what would become an infamous 2009 interview with Wonderland. In response, "three crew members" who alleged that they'd worked with Bay "for the past ten years" wrote a sexist open letter attacking Fox for what they considered to be various crimes of her profession such as not smiling on set and being "ungracious," "a b**ch," and "posing like a porn star" (via Deadline).
The letter was posted to Bay's official website which made websites like Vulture wonder if he wrote it himself. However, the director followed up by issuing an update defending Fox and making it clear that he didn't "condone the crew letter" (via Deadline). Speaking to ABC News, Fox responded by smartly pointing out the industry's double standards in critiquing women for being "difficult to work with" (an accusation that didn't sit well with her) when male stars comfortably get away with it. "There's never a complaint made about them," she said.
Regardless, as Bay told GQ, Fox was apparently cut from "Transformers 3" at the request of executive producer Steven Spielberg. The spat didn't totally destroy Bay and Fox's future working relationship as they went on to happily work together again on "Teenage Mutant Ninja Turtles" less than a decade later. 
Megan Fox has challenged the idea she has too much to say for herself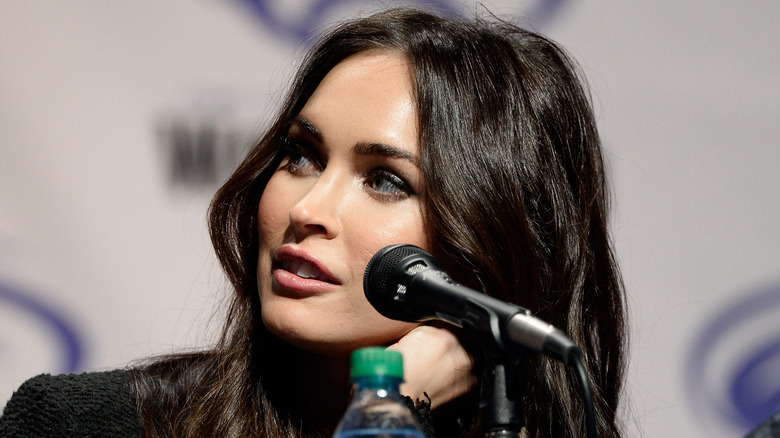 Over the course of her career, Megan Fox has cultivated quite the reputation for what Entertainment Weekly once called "an incurable case of verbal incontinence." The star was routinely criticized for being something of a blabbermouth — albeit a hot one. "Didn't you ever feel like just telling Megan Fox to shut up and look beautiful?," World of Reel once complained. People wanted Fox in mannequin mode: seductive and silent. 
Naturally, you don't tell one of Hollywood's most blunt women to shut up and get away with it. And particularly not so when it comes to whether Fox — a woman long credited as being one of the sexiest in the world — should also be allowed to talk frankly about sex. The star discussed the idea while in conversation with GQ where she griped over the fact that "foulmouthed" male actors are considered funny for saying the sorts of things that could be "career-damaging" were she to say them. 
"Women are supposed to be beautiful, we're supposed to be sexy," she said, "but we're not supposed to talk sexy or talk about sex, because that's gross. I don't want to play into that." Clearly, she won't be shutting up for her critics anytime soon. 
No, Megan Fox doesn't think her beauty is a hindrance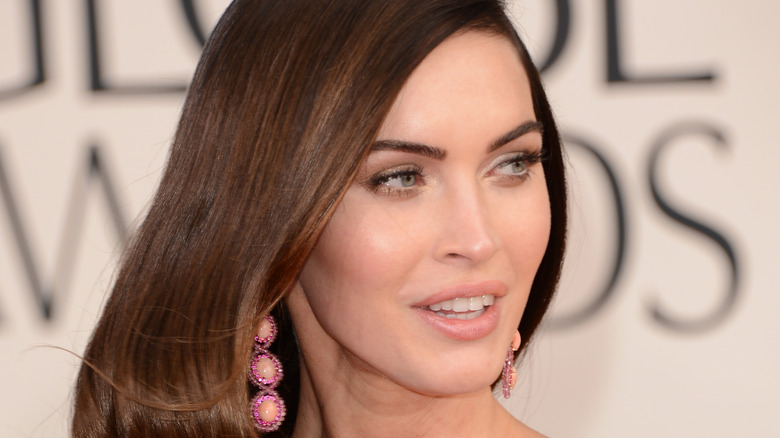 If the "Transformers" movies proved anything about Hollywood and Megan Fox's place within it, it's that people will pay good money to see a pretty woman run around in hot pants for 90 minutes with nary a line of dialogue between explosions. When Fox has complained about these films and her character's general lack of characterisation within them, she might be voicing her frustrations at not being taken seriously as an actor. But that doesn't mean to say she isn't grateful for having been given the job based on her looks. 
When questioned by SciFiNow about whether her beauty is "something that goes against her," Fox was apoplectic against the idea that being attractive is bad or that she can't in some way harness her looks for her own success and power. "When people complain about, 'I'm too beautiful to get this part,' that's bulls**t," she said. "You wouldn't be working if you weren't attractive." The bottom line, as Fox explained, is that Hollywood "is the most superficial" industry and she "wouldn't be working at all" if she wasn't a conventionally good-looking person.
The problem probably isn't with the hot women being hired (or not hired, as the case may be) for certain roles, but a general lack of great roles for all female actors — however the industry chooses to rate their sexual attractiveness.
Megan Fox isn't ashamed of being a sex symbol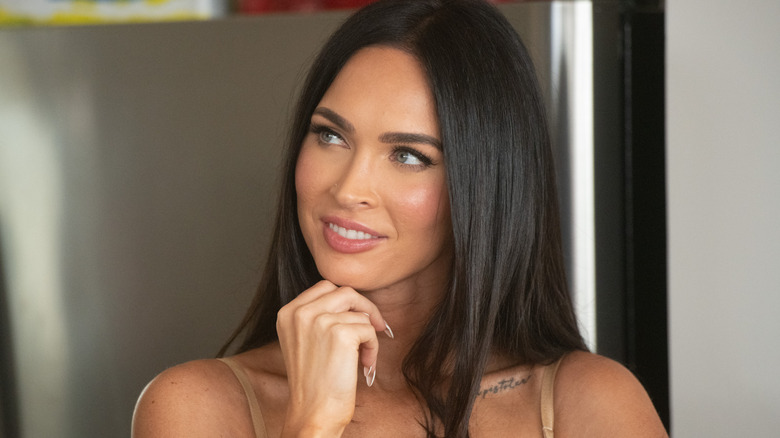 On a similar vibe, Megan Fox also shut down the sexist idea that while it's acceptable for the industry to thrive off an actor's sexual appeal to sell movies, that it's in some way shameful or negative for that same actor to be considered a sex symbol. While talking to The New York Times, Fox argued that every woman in Hollywood is a sex symbol, but that you have to be savvy with how you wield such power. "You're sold, and it's based on sex," she said. "That's OK, if you know how to use it." 
In discussing the issue with the publication, she furthermore suggested that the only reason why she's struggled as a sex symbol in Hollywood is because she so consistently refused to be the "right" kind of sex symbol: a restrained and obedient object. "I talk like a person and that, for some reason, is shocking," she said.
But Fox wasn't just shutting down outdated opinions about sex symbols with her statements. She was also pointing out that her refusal to assimilate to what was expected of her as a sexy female star proved that she's been thwarting sexist ideas actively within her own career since day one — and it's arguably helped her to stand out. "If I had been a typical starlet and said all the right things, I wouldn't have escalated to this level," she told the Times.
After a public PDA debacle, Megan Fox set the record straight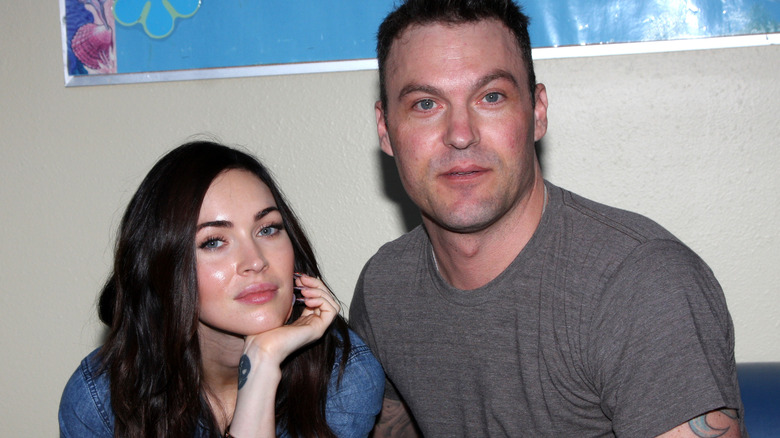 Most people have likely given their partners a pat in public while enjoying some quality time together — the difference between us and Megan Fox is that we don't have telescopic paparazzi lurking about, or gossip blogs vying to misinterpret said pat as being some lewd sex act. According to Fox, the latter was the case for her when she was snapped giving then boyfriend Brian Austin Green a playful tap on the crotch in public.
She took to GQ to express her frustration at the sexist suggestion she was performing a sex act on her boyfriend — rather than a relatively chaste couple's moment, "like, if you have a girlfriend [and] you grab her butt." She was also horrified that people thought she was, ahem, getting handsy. "First: Who gives hand jobs? Who's given a hand job since seventh grade?" she joked. "For me, touching Brian's d**k for two seconds — that's not part of our sex life. That's me playing around … you just cup it a little." 
Evidently, Fox hadn't been put off by the episode. As The Mirror reported, she was pictured grabbing boyfriend Machine Gun Kelly "by his crotch" on the red carpet for the 2021 Billboard Music Awards. This time around, gossip blogs and the wider media clutched their collective pearls a little less, with publications like the Daily Mail merely calling the action "wildly inappropriate." Hey, progress.
Megan Fox's astute argument against a reverse sexism accusation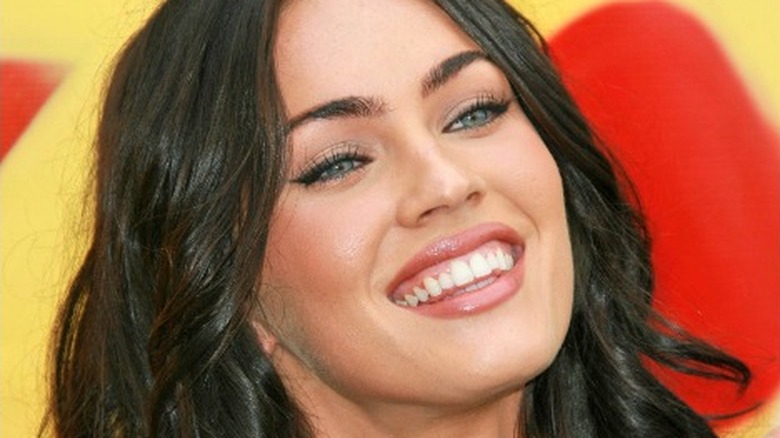 In 2009, Megan Fox furrowed the collective brow of Rolling Stone readers the world over when she told the magazine that her secret was having "a powerful, confident vagina," with the star further stirring the pot by adding, "Men are scared of vaginas." During an ABC News interview with Peter Travers, the film critic suggested her statement was a case of reverse sexism and asked the star what she'd think if he were to say that "women are scared of a strong, confident penis." 
Fox appeared to be frustrated by the question but placated him on the topic, calling his statement "really offensive" but also "fair" — probably in order to soften the atmosphere a little before she struck back with her deathblow of a response. "I don't know if all women would be afraid of a strong, confident … penis," she said and pointed out, "I think maybe that's what women are looking for."
It was a savvy point to come back with and it was delivered in a balanced way that didn't make Travers look bad for having completely misunderstood the point. As Fox proved with her response, most heterosexual women are accepting of, if not enthusiastically for, confident male sexuality. But when women are confident and up front about theirs? Well, it evidently is bold and threatening enough to make a male journalist question her intent.
Megan Fox shared why she felt left out of the #MeToo movement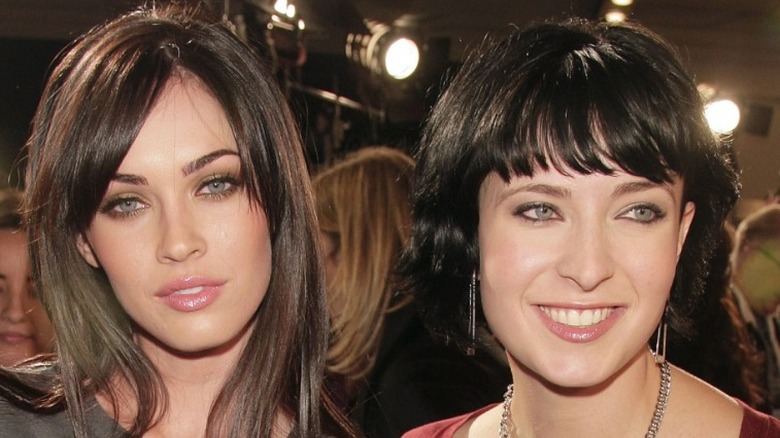 Outspoken but objectified, Megan Fox spent much of her career being a target for abuse and criticism. By 2019, various websites and publications were finally able to reflect on how she'd been unfairly treated (such as The Mary Sue who asked "When are we all going to apologize to Megan Fox?"). During a conversation with "Jennifer's Body" screenwriter Diablo Cody for Entertainment Tonight, the star likewise reflected on her own experiences and how sexism made her feel left out of #MeToo conservations.
Fox explained that by the time the #MeToo movement happened, she'd already spoken out about her experiences — and nobody seemed too bothered. "Everyone was like, 'Oh, we don't care, you deserve it,'" she said. Fox said she's experienced sexism by men and women alike, telling Cody that "feminists don't want me to be a part of their group," even though she identifies as one. 
As she told the The New York Times, she had her own stories to add to the #MeToo movement, but didn't speak out because she was afraid of receiving a sexist response. "I thought if ever there were a time when the world would agree that it's appropriate to victim-shame someone, it would be when I came forward with my story," she said. Sexism comes in many guises, and in this instance Fox was able to touch on the issue of women not supporting one another. 
Source: Read Full Article