Why Zack Galifianakis's 'Baskets' Keeps Getting Renewed on FX
When a TV show is an awards magnet or a ratings juggernaut, there's no question about whether you'll see it for another season. Then there are shows like Pamela Adlon's Better Things. Critics love it and it's an absolute must for anyone who's ever watched it, but you pray it will stick around.
Baskets, the poignant yet often slapstick clown comedy from Zach Galifianakis and Jonathan Krisel, falls into that same category. Like Better Things, Baskets airs on FX, was co-created by Louis C.K., and has built a cult following over the years.
Fortunately, both shows will return to FX for a fourth season. In the case of Baskets, Season Four kicks off June 13 (10 p.m. ET) with all the leads in tow. That means you'll have Galifianakis starring as both Chip and Dale Baskets, Louie Anderson playing his mother Christine, and Martha Kelly back as, uh, Martha.
Even though the show's ratings have slipped a bit since its debut season, FX heads have praised Baskets profusely, suggesting it's not about the money with Galifianakis's labor of love. For Galifianakis, the Emmy nominations and modest audience size have been genuine rewards.
Galifianakis never expected a large audience of any kind.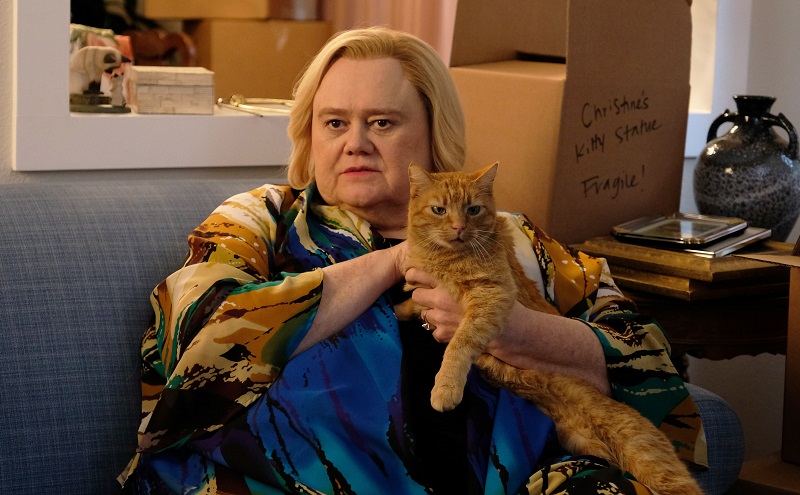 In a statement announcing the renewal of Baskets for Season Four, FX president of original programming Eric Schrier spoke specifically about the creative accomplishments of Galifianakis and his team.
"Each season brings us closer to the Baskets family and their pursuit of life, love and clowning glory," Schrier said. "Our thanks to the producers and the cast for making Baskets such a joy to watch."
Speaking to The Hollywood Reporter prior to the Season Three premiere, Galifianakis reflected on the smaller crowd that gravitates to a show like Baskets (as opposed to his massive hits like The Hangover franchise).
"These smaller things that you sometimes get involved in, it kind of reminds me of when I was doing stand-up only, and I had this small built-in crowd that would come out to see me sometimes," he said. "It feels like that, and that can be really rewarding."
Indeed, even compared to an oddball HBO comedy like Barry, Baskets is pulling much lower numbers. Again, the closest comparison would be Better Things.
A few Emmy nominations and a loyal following have sustained 'Baskets' through Season 4.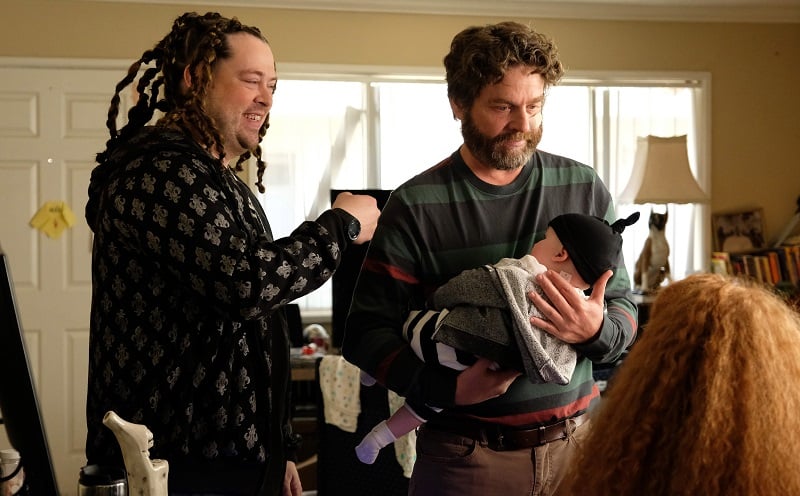 While Baskets hasn't seen a flood of Emmy nominations (it's hard to believe audience size isn't a factor here), the show has received multiple nods for performances. Louie Anderson's three nominations (and win in Season One) for Outstanding Supporting Actor have been the highlight.
But the story doesn't end there. After Season Two, Galifianakis joined Anderson with a nomination for Outstanding Lead Actor for his portrayal of Chip and Dale. (Say those names together quickly and you get another Baskets-style joke.)
That recognition from awards voters, along with audiences that topped 500,000 viewers at times in Season Three, have kept the show afloat. As far as fans are concerned (we're among them), four seasons of this sui generis show have been a blessing. And it's probably more than any of us have expected.
Also see: Is 'Late Night' Really Based on Mindy Kaling's Time at 'The Office'?
Source: Read Full Article