There's a Reason Eugene Goodman Escorted Kamala Harris Down the Capitol Stairs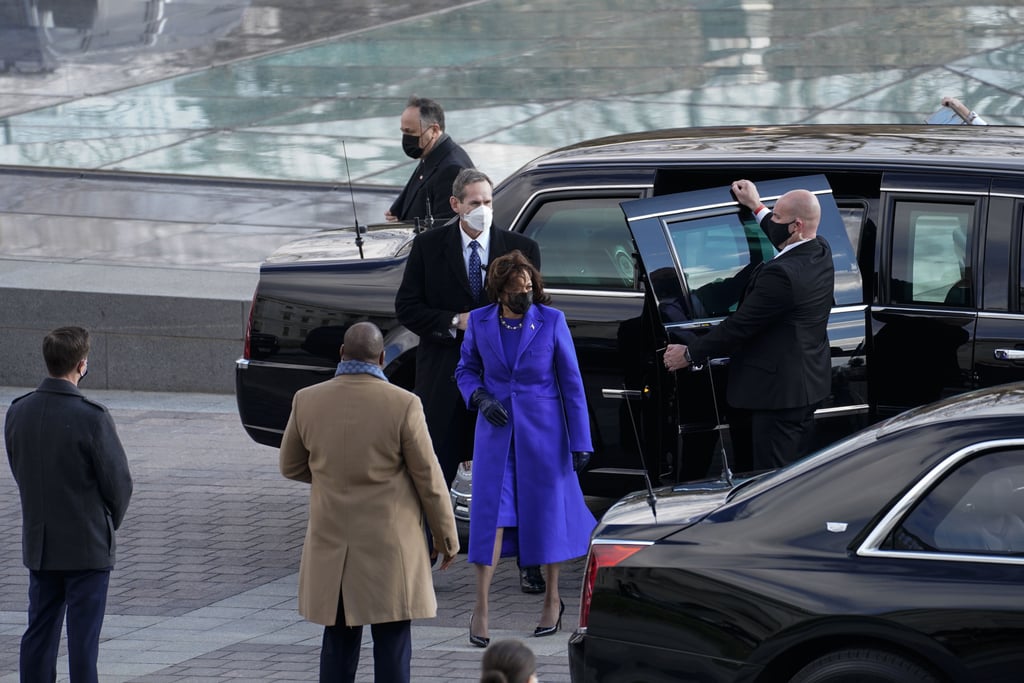 On Jan. 20, President Joe Biden and Vice President Kamala Harris were sworn into office. After a tumultuous four years and a terrifying day on Jan. 6, the moment came with an audible sigh of relief for Americans. Former presidents, musical guests, and members of the Harris and Biden families gathered for the ceremony at the Capitol, and there was an especially powerful moment when VP Harris was escorted by Eugene Goodman.
Just two weeks ago, when violent Trump supporters stormed the Capitol and staged an insurrection, Goodman alone helped lead the mob away from the Senate chamber, saving lives with his instinctively heroic actions. It was one of the most frightening days in American history and he risked his life to fend off the mob. Goodman has since been named the acting deputy sergeant-at-arms of the Capitol Police, and he was honored on Inauguration Day by leading Vice President Harris and her husband, Doug Emhoff, down the stairs before she was sworn in. See more from the special moment ahead.
Source: Read Full Article